Ice cream is thought to have originated in East Asia, with Marco Polo often credited with bringing the concept to Europe.
In America, the first ice cream parlour opened in New York City in 1776 and since then, Americans haven't been able to get enough of the frozen treat.
Some flavors are more popular than others, though.
Here are America's least favorite of common ice cream flavors, according to a recent YouGov poll.
13. Chocolate, 17% (of people's top flavor)
The classic flavor of chocolate ice cream was most popular flavor among U.S. adults with 17 percent of people polled picking it as their favourites flavor—nearly 1 in 6 people.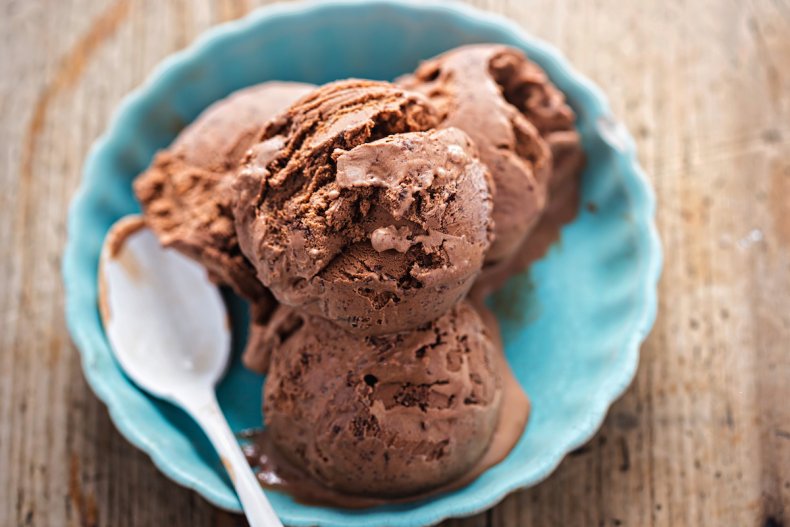 12. Vanilla, 15%
Another classic flavor, Vanilla is the second-most popular flavor in the U.S.
Its popularity rose two percent from the 2018 YouGov poll.
=9. Strawberry, 8%
Strawberry Ice Cream is the most popular fruity flavor in the poll. Ancient Romans believed that Strawberries could actually cure depression.
=9. Butter Pecan, 8%
Butter pecan ice cream is made from a combination of roasted pecans, butter and vanilla flavoring.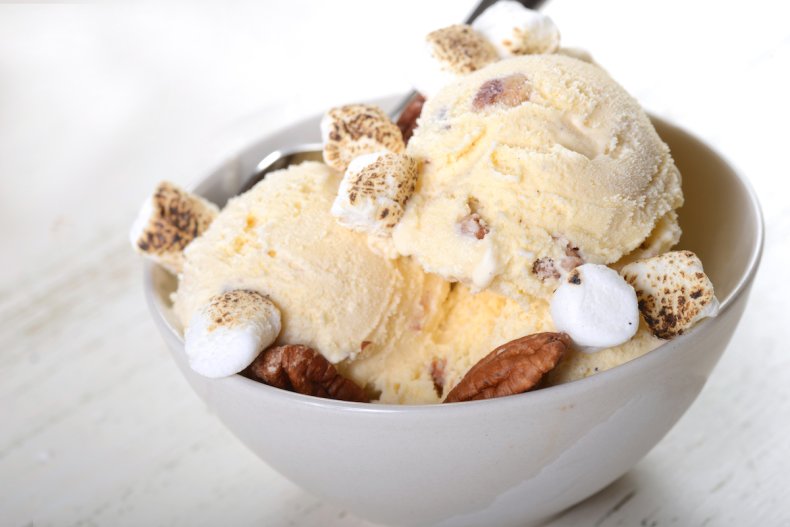 =9. Other, 8%
Ice cream has been around for millennia and so it is no wonder that one poll could capture all of the favourite flavors in the U.S. As such, eight percent of respondents said that their favourite flavor was not listed on the poll.
8. Chocolate Chip Cookie Dough, 6%
Chocolate chip cookie dough ice cream—popularised by the popular ice-cream company Ben and Jerry's—comes in as the eighth least-favourite on the list.
This ice cream is a vanilla based serve with chunks of chocolate chip cookie dough running through it.
7. Cookies n Crème, 6%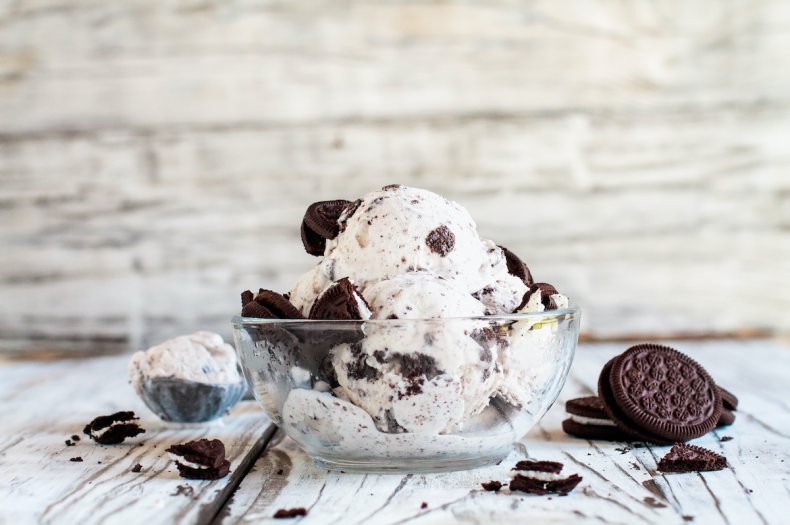 Cookies n crème ice cream, which contains crumbled chocolate sandwich cookies into a vanilla serve, was apparently invented in South Dakota State University in 1979.
Six percent of Americans are thankful to the university for that invention, as it is their favourite flavor today.
=5. Rocky Road, 4%
Only four percent of Americans count Rocky Road Ice Cream as their favourite flavor. It is a chocolate-based ice cream with chopped almonds and marshmallow pieces mixed through.
The ice cream flavor is often said to have originated in Australia.
=5. Coffee, 4%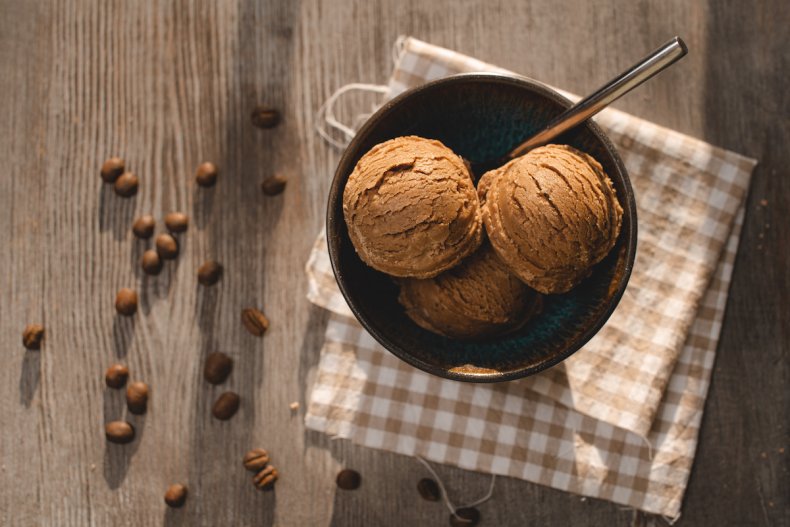 Coffee ice cream is surprisingly not more popular, as it has been around since 1869 when it was used as a parfait.
Only four percent of Americans count the flavor as their favourite.
=3. Pistachio, 3%
Just three percent of Americans think of Pistachio as their favourite flavor of ice cream.
=3. Chocolate chip, 3%
While chocolate chip is a classic ice cream flavor, only 3 percent of Americans surveyed chose it as their favorite.
=1. Neapolitan, 2%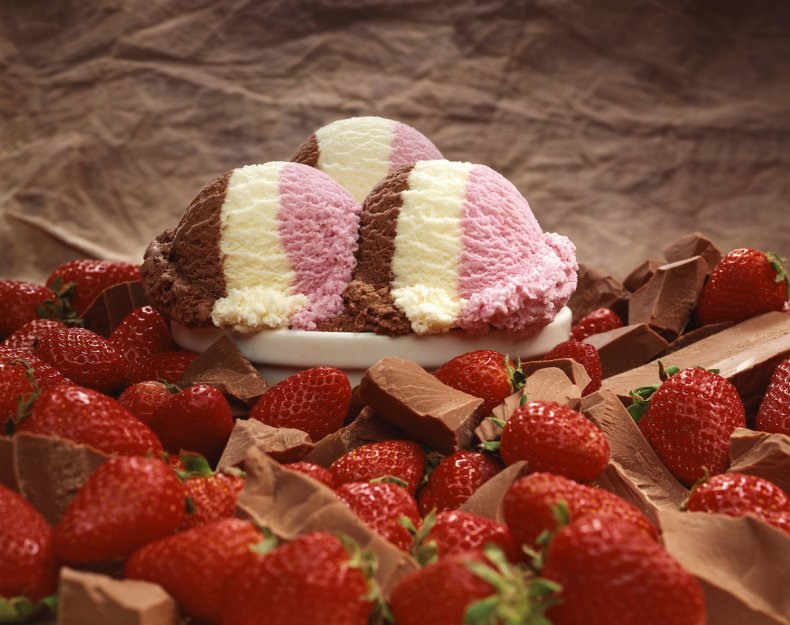 Neopolitan ice cream is composed of three flavors in one ice-cream: Chocolate, vanilla, and Strawberry, which are composed into three distinctive stripes.
Only two percent of Americans chose this fun flavor as their favourite.
=1. Birthday Cake/Cake Batter, 2%
Birthday cake ice cream is an ice cream made with birthday cake batter and flavorings, including sprinkles.
However, it comes in as the joint least favorite flavor for Americans, with only 2 percent choosing it as their top flavor.