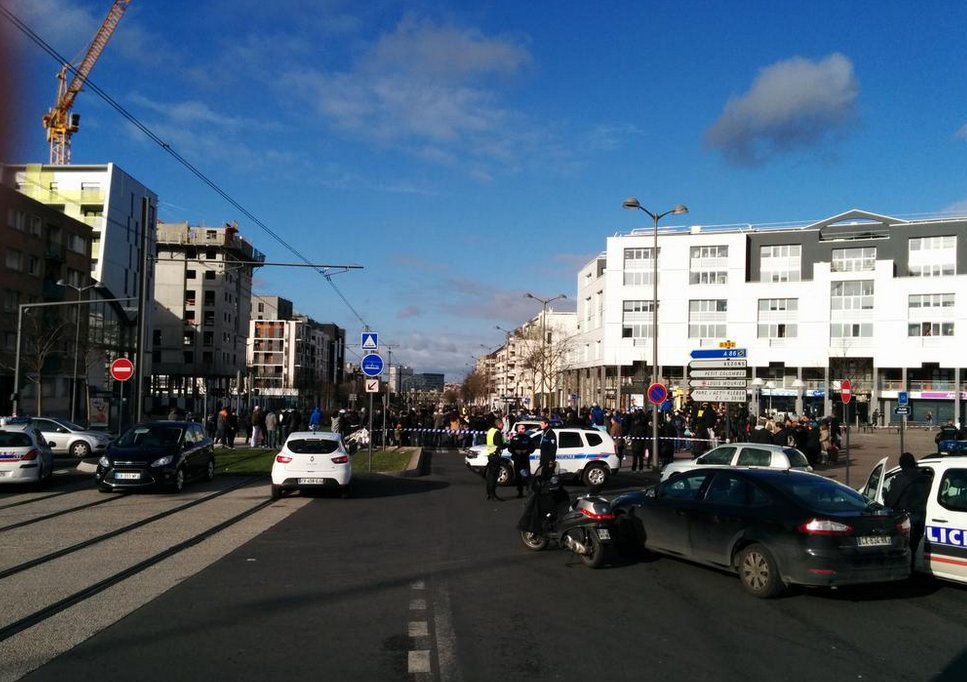 The gunman who had taken three people hostage in Paris this afternoon has surrendered to police following negotiations.
The incident came just a week after Amedy Coulibaly killed four people in a hostage situation in a kosher grocery. French police said that today's situation was not connected to terrorism, and French radio station RTL reported that the security forces know the assailant as he is a petty thief.
Liberation newspaper had said the the man involved was "disappointed in love" and had "lost his head". AFP reported that he was "speaking incoherently".
RTL has also reported that the man was armed with a gun, a Kalashnikov rifle and grenades and that he took the hostages in a post office at about 12pm. The building is situated on the Général De Gaulle in Colombes, which is in the northwest suburb of Paris.
One Twitter user posted a picture of a police car blocking off the road:
And another tweeted a picture of the police helicopter overhead;
And another tweeted a picture of the police helicopter overhead;