Lebanon's prime minister unexpectedly resigned on Saturday out of fear that he might be assassinated if he remained in office.
In a dramatic speech delivered in Saudi Arabia, Saad Hariri claimed that he would be stepping down as a result of Iranian influence in Lebanon, and over fear for his life.
The younger Hariri accused Iran of propagating "fear and destruction" across the region, and said he had reason to believe that his life might be at stake. His departure leaves Lebanon without a clear leader to take his place, reports CNN.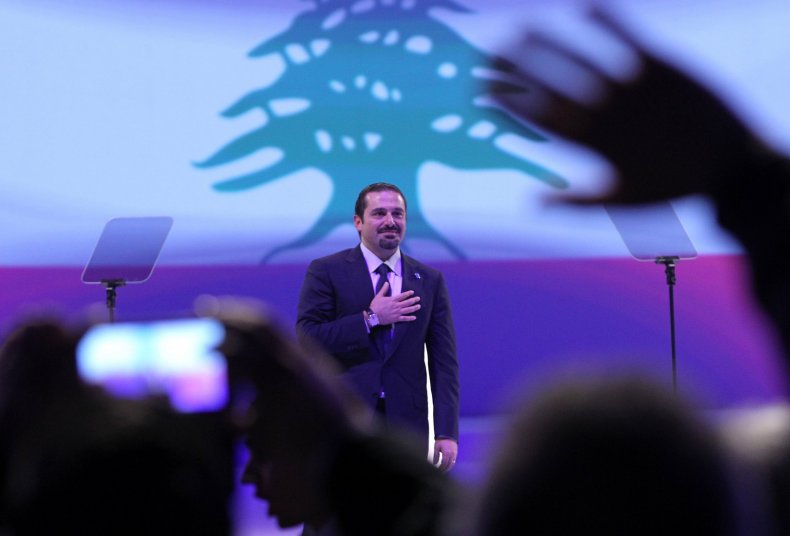 "I have sensed what is being plotted covertly to target my life," he said in the televised speech. Hariri's father, Rafic Hariri was assassinated in 2005 while serving as prime minister.
But the timing and location of Hariri's announcement suggest that move was related to deeper issues for Lebanon. Hariri has made several visits to Saudi Arabia in recent weeks, meeting with leaders who are strongly opposed to Iran.
The anti-Iran speech represents the polarization between political parties in Lebanon. Some, like Hariri, are loyal to Saudi Arabia's Sunni Muslim leadership, while others belong to the Shi'a Islamist party Hezbollah, which is supported by Iran.
Hariri's concern about Iranian influence comes at a time when Saudi Arabia is pushing to prevent Iran from gaining any more power in the region.
"[Iran] has a desire to destroy the Arab world and has boasted of its control of the decisions in all the Arab capitals," said Hariri. "Hezbollah imposed a reality in Lebanon through force of arms, and their intervention causes us big problems with all our Arab allies."
Iran dismissed the reports, accusing the United States and Saudi Arabia of orchestrating the resignation, according to Iranian Foreign Ministry official Hossein Sheikholeslam.
Hariri served as Lebanese prime minister between 2009-2011, and stepped back into office in December 2016 with promises to improve an economy plagued by debt and corruption, and to bring strong leadership to the deeply divided parliament.
But now he suggests that the atmosphere in the country is similar to that of when his father was killed, and that Tehran's influence has put Lebanon "in the eye of the storm."
The stunning resignation leaves Lebanon in an uncertain position as tensions in the region continue to bubble. The Guardian reports that Hariri's impassioned speech is likely to increase fears of a clash between Hezbollah and Israel, and that the move could sharpen the divide between political parties both within Lebanon and across the region.