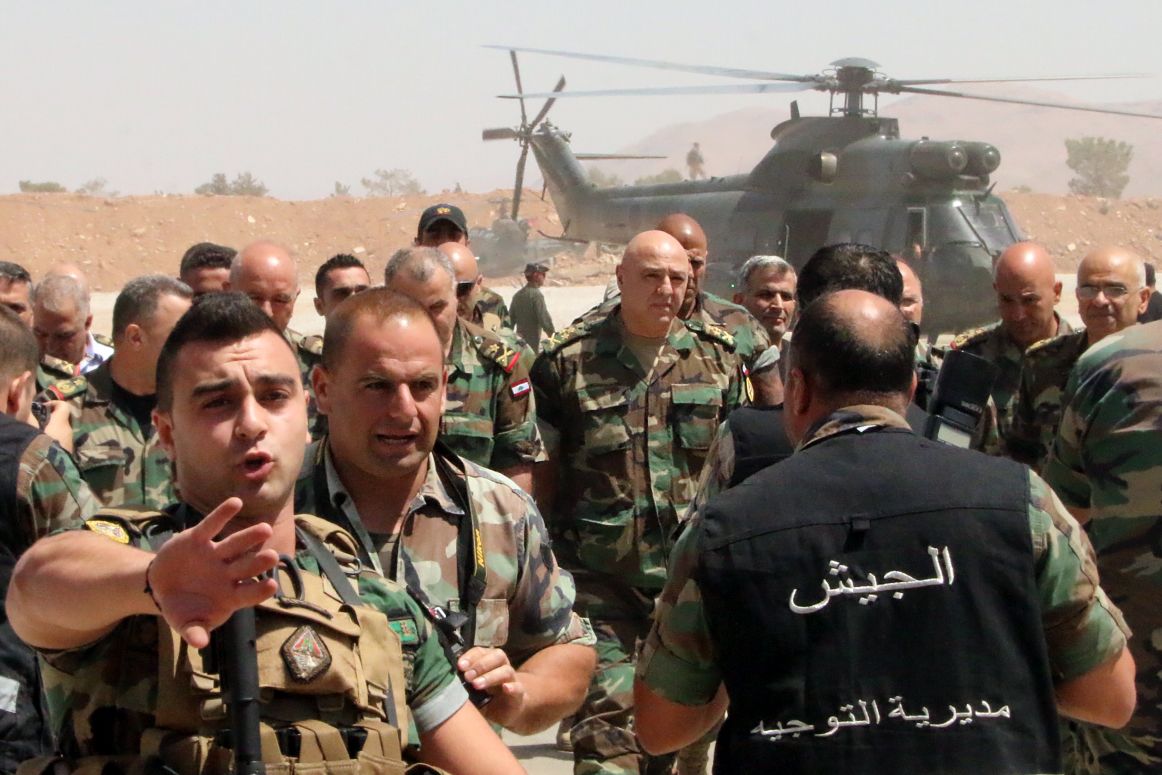 The commander of Lebanon's armed forces instructed his troops, which are celebrating recent victories against jihadi groups on the country's restive eastern border with Syria, to be fully ready to deal with a potential attack from Israel.
On the eve of the country's 74th anniversary of independence from France, the Lebanese military commander, Joseph Aoun, commended soldiers for successfully expelling the Islamic State militant group (ISIS) and Hayat Tahrir al-Sham, an Al-Qaeda affiliate formerly known as Nusra Front, from the outskirts of eastern towns such as Arsal, Ras Baalbek and Hermel this summer. He warned, however, that current "exceptional political circumstances" required personnel to "maintain the utmost awareness and vigilance and to take measures to maintain stability," especially looking south, where another foe stands at the ready.
Related: Saudi Arabia gathers allies against Iran 'terror,' but Lebanon, Iraq and Syria don't show
"I call on you to be fully prepared at the southern border to face the threats from the Israeli enemy, its violations and its hostile intent towards Lebanon, its people and its army, as well as to always ensure the implementation of Resolution 1701 in coordination and cooperation with United Nations forces in Lebanon, preserving a secure stability," Aoun said Tuesday, according to the Lebanese army's official Twitter account.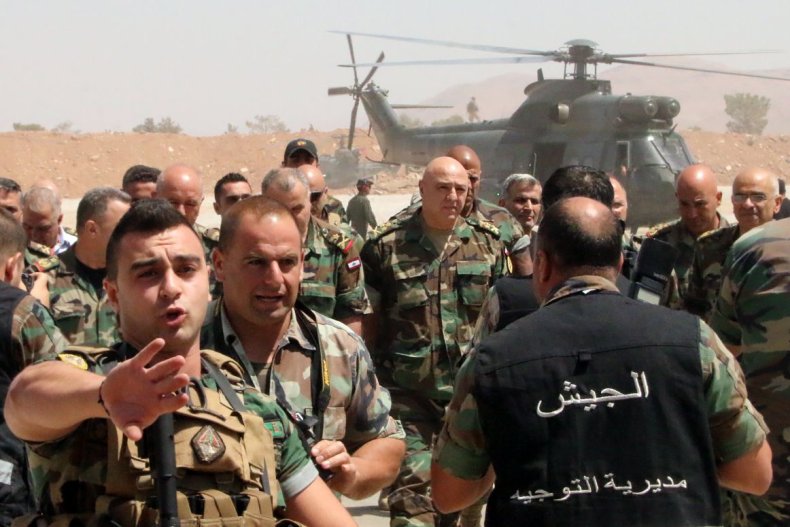 While the small, coastal Mediterranean country's most recent conflicts have been concentrated on its eastern border with Syria, there is a long, bloody history of violence at its southern border with Israel. Like Syria and a number of other Arab states, Lebanon has never recognized Israel since the majority-Jewish state's 1948 creation that saw a mass expulsion of Palestinians, a number of whom ended up in Lebanon. These Palestinians were joined by others expelled after a failed uprising against the Jordanian government in 1971, and Lebanon became a base of guerrilla operations against Israel, which responded with military action.
Israel's 1982 intervention in the Lebanese civil war, which was fought among the country's various religious, political and ethnic sects between 1975 and 1990, helped inspire the creation of the Shiite Muslim movement Hezbollah, with major support from Iran. Israel declared a ceasefire with Hezbollah and its allies by 2000 and did so a second time in 2006, resulting in U.N. Resolution 1701. Both conflicts caused significant casualties among Lebanese civilians.
Border skirmishes between Israeli forces and Hezbollah have continued, but the Iran-backed Lebanese militia has focused more in recent years on bolstering the forces of Syrian President Bashar al-Assad against an uprising and battling jihadis holed up in Lebanon's eastern outskirts. While the Lebanese military has never officially endorsed Hezbollah's role, both forces were deeply involved in July's victory against Hayat Tahrir al-Sham and August's victory against ISIS, both of which ended in controversial deals to relocate militants and their families to territories outside of government control in Syria.
While Hezbollah's backing for Assad—who also received support from Russia, Iran and other local and foreign militias—has helped allow the Syrian leader to regain the vast majority of land conquered by rebels and militant groups trying to unseat him, its role in Syria has infuriated influential actors rooting for Assad's downfall, especially Saudi Arabia and Israel.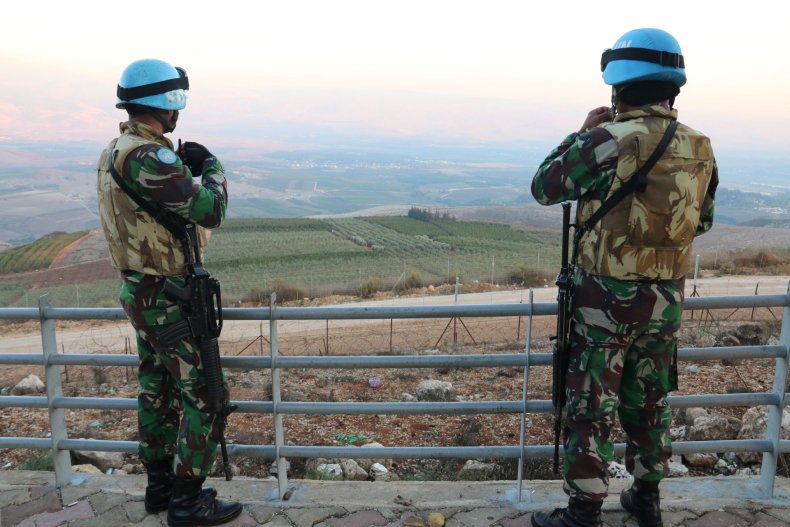 Despite a spillover of fighting and insurgency from the neighboring conflict, Lebanon's government, though often politically deadlocked, has survived the war in Syria. This was threatened, however, by the sudden resignation of pro-Saudi Lebanese Prime Minister Saad Hariri earlier this month during a secret trip to Saudi Arabia, where he remained despite promises to return. Hariri and his Saudi sponsors claimed the influential Sunni Muslim leader, whose own father was assassinated in a 2005 bombing his supporters blame on Hezbollah and its Syrian and Iranian allies, fled a similar plot. The Lebanese government rejected this, arguing Riyadh had forced Hariri to step down and was holding him captive in the kingdom.
The shake-up in Lebanon's political system, which has balanced power based on sectarian representation, has raised fears of another potential Israeli attack on the country, but both Hezbollah and Israel have played down these speculations. Despite these reassurances, each faction has promised it will not hold back should it feel threatened by the other.