Journalists at Lebanon's leading English-language newspaper launched a one-day strike on Thursday, while several employees also resigned, after they had gone months without receiving their salaries.
The Daily Star is nearly 100 percent owned through companies belonging to the billionaire family of embattled Lebanese caretaker Prime Minister Saad Hariri, compounding the frustration of journalists at the publication. Hariri himself was estimated to have a net worth of about $1.5 billion as of June 2018, according to Forbes' Billionaires List. While the caretaker prime minister did not make the 2019 list, his brothers, Bahaa, Ayman and Fahed Hariri did.
"They have taken a decision that they will allow employees at an institution that they fund to go hungry," Timour Azhari, a journalist who resigned from his position this week, told Newsweek. "They definitely have the money to pay."
Azhari explained that he and other journalists had been discussing launching a strike for several months over the issue. Some employees had even gone up to six months without receiving their wages. Benjamin Redd, a journalist at the publication who had taken a lead role in organizing the strike, was also terminated on Wednesday, leading Azhari and others to turn in their resignations.
"Today I was let go from my job at The Daily Star, my home for almost four years," Redd posted to Twitter. "I had been helping organize a strike because workers are owed up to half a year's salary—despite the paper being owned by Lebanon's billionaire prime minister."
Nadim Ladki, the editor-in-chief of the newspaper, disputed Redd's and Azhari's assertion that the termination was linked to the strike.
"Mr. Redd's annual contract had just expired and I decided not to renew it due to financial constraints," Ladki told Newsweek in an email. "He was among our highest earners at his level (we also pay for his residency and work permit) and in the current circumstances it was a purely budgetary decision. The one-day strike was not a factor."
Ladki also said that Redd would receive all the back wages he was owed "shortly."
"We are committed to paying all outstanding dues to every member of staff. It is important here to stress that this problem is not unique to The Daily Star. Several media organizations in Lebanon are facing similar challenges in paying full salaries on time," the editor said. Although he asserted that didn't make it "right," he argued that it was "the way things are."
But for many current and former staff members, it's difficult to understand how the billionaire owners can't foot the bill. Although The Daily Star does not publicly disclose that it is linked to the Hariri family, a 2018 report by Reporters Without Borders traced the ownership of the company. It confirmed that Ladki and Malek Mrowa, the son of the newspaper's founder, each owned 0.007 percent shares in the newspaper, while the rest was controlled by a string of companies owned by Cayman Islands-based Millennium Development International.
"The Chairman confirms that the shares ultimately belong to the Hariri family," the report said.
Asked about the newspaper's ownership, Ladki said: "I'm not authorized to discuss ownership of The Daily Star."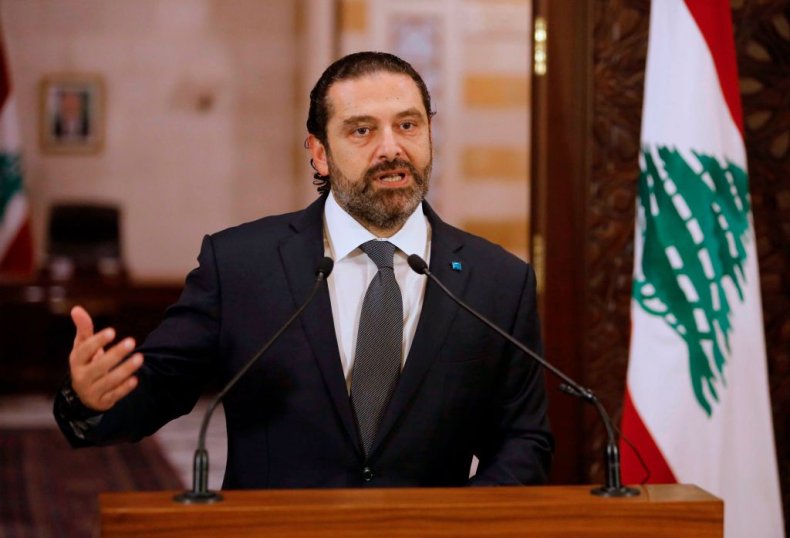 Ryan Stultz, who worked for The Daily Star for two and a half years from 2012 to 2015, confirmed that employees at the newspaper have long been forced to work while going stretches without receiving their full salaries.
"There were cash flow issues, and they were not able to make salaries at least a few times. It was not for extended periods then, and I personally was never behind more than a month or so of pay," Stultz said. "Some employees would be paid on time or late based on their personal situation, and sometimes we only received part of our salary on time."
Future TV, another media venture owned by the prime minister, was shut down in September. Employees there had also gone on strike after not receiving their salaries. In January, Al-Mustaqbal, an Arabic-language newspaper owned by Hariri, ceased its print operation, citing financial reasons.
The closure of Future TV came just weeks before the news broke that Hariri had paid about $16 million to a South African model, believed to be his mistress. Many Lebanese social media users fumed that those funds could have been used to pay his media employees, while some mocked the massive gift, comparing it to President Donald Trump's much smaller payment of $130,000 to adult film star Stephanie Clifford, known professionally as Stormy Daniels.
Stultz pointed out that due to The Daily Star's connection to the Hariri family, there were times when employees censored their coverage.
"Everyone knew what the paper was about, and I think it was more self-censorship than anything else," he said "The funniest and most direct thing that comes to mind were the discussions on how to translate Hariri's statements and speeches in less embarrassing ways for him—he's not a great speaker."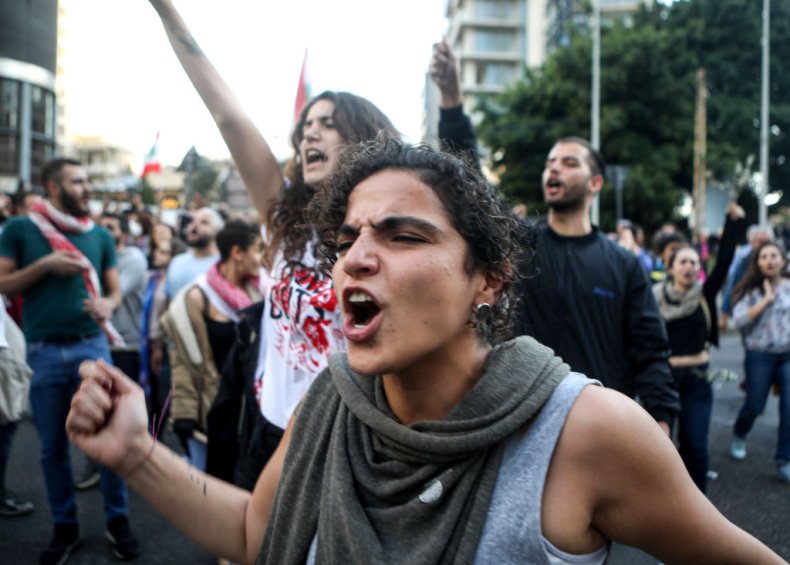 The strike and resignations at The Daily Star came as Lebanon has faced a serious economic and political crisis. Protesters have been in the streets daily for more than two months, calling for the resignation of the entire government and the formation of a new technocratic cabinet. Rampant corruption has persisted among Lebanon's political elite for decades, as the country has sunk deep into debt. Meanwhile, residents face daily power cuts, water shortages, low salaries, rising living costs and an ongoing trash crisis that began in 2015.
When the government announced a series of new taxes in October, it was the last straw for disgruntled citizens across the country. After hundreds of thousands took to the streets, Hariri announced his resignation but has stayed on in a caretaker capacity until a new government can be formed. Thus far, little headway has been made as the country's various political factions bicker over the makeup of a new cabinet. Protesters have continued to express frustration, repeatedly calling for all established politicians to resign.
Although Ladki pointed to the ongoing crisis as the reason behind the delayed salary payments, employees found that excuse implausible.
"To blame it on the situation now is completely false," Azhari said, asserting that the newspaper had periodically withheld wages to staff members for several years. He argued that this was just "an attempt to distract from the real reason behind it," asserting his belief that the Hariri family was simply "unwilling" to provide the funds.
"They are all very, very wealthy people," he said, adding that there may be future strikes.