Lebanon Ready for War With Israel in Response to 'Military Aggression or Any Attempt' to Invade by Land or Sea
The commander of the Lebanese military said Thursday that his troops are prepared to defend the country against any potential Israeli attack or incursion.
Lebanese Commander General Joseph Aoun made the remarks during an inspection of Lebanon's Third Intervention Regiment in the Ras Beirut neighborhood of the capital city, Beirut. As disputes with southern neighbor Israel over natural resources, a border wall and Iran-backed Lebanese Shiite Muslim movement Hezbollah threaten a new war between the longtime foes, Aoun stressed that Lebanon's armed forces would not be caught off guard.
Related: Middle East's next oil war? Israel threatens Lebanon over Hezbollah and natural gas
"The army maintains its readiness on the southern border to confront any Israeli military aggression or any attempt to encroach on parts of its land and maritime borders,' Aoun said, according to the official website of Lebanon's military.
"The army has the complete will to defend Lebanese rights through all of its available means and capabilities, no matter how much the enemy's threats and provocations may escalate," he added.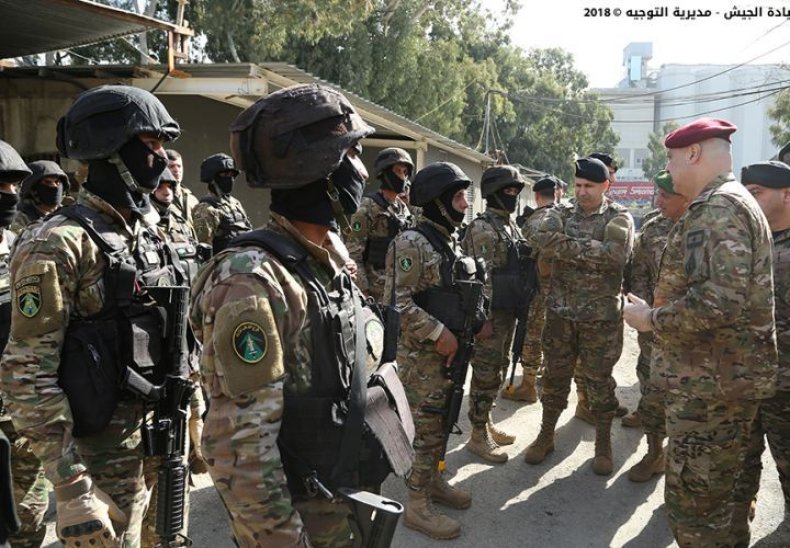 The U.S. has considered both Israel and Lebanon to be its allies in the Middle East, but the latter's relationship to militant groups opposed to Israel and U.S. foreign policy has strained Lebanon's ties with the U.S. Lebanon underwent a devastating sectarian civil war from 1975 to 1990. In the middle of this conflict, Israel invaded Lebanon in response to Palestinian nationalist fighters using the war-torn country as a base of operations to attack Israel.
During this time, the recently established Islamic Republic of Iran helped establish a Shiite Muslim resistance force called Hezbollah, which led efforts to force Israel out of Lebanon. Israeli forces withdrew in a 2000 ceasefire. When Israel invaded again in response to Hezbollah cross-border attacks in 2006, Hezbollah again fought back, and Israel withdrew roughly a month later after a massive air campaign.
The U.S.-backed Lebanese military and Iran-backed Hezbollah do not officially cooperate with one another, but the latter formed the second-largest political faction in the ruling March 8 Alliance. The Free Patriotic Movement, founded by Lebanese President Michel Aoun (no relation to General Joseph Aoun), formed the largest.
While Israel and Hezbollah have since occasionally clashed at the border, recent violence has been focused across Lebanon's eastern border in Syria, another Arab nation opposed to Israel. Hezbollah, along with other militias and Russia, has helped Syrian President Bashar al-Assad's armed forces overcome a 2011 rebel and jihadi uprising backed by the West, Turkey and Gulf Arab states, but the Lebanese group's presence in Syria has made it a target for Israeli airstrikes.
As Hezbollah helped both the Syrian and Lebanese militaries defeat the Islamic State militant group (ISIS) in their respective countries, new crises have emerged between Israel and Lebanon.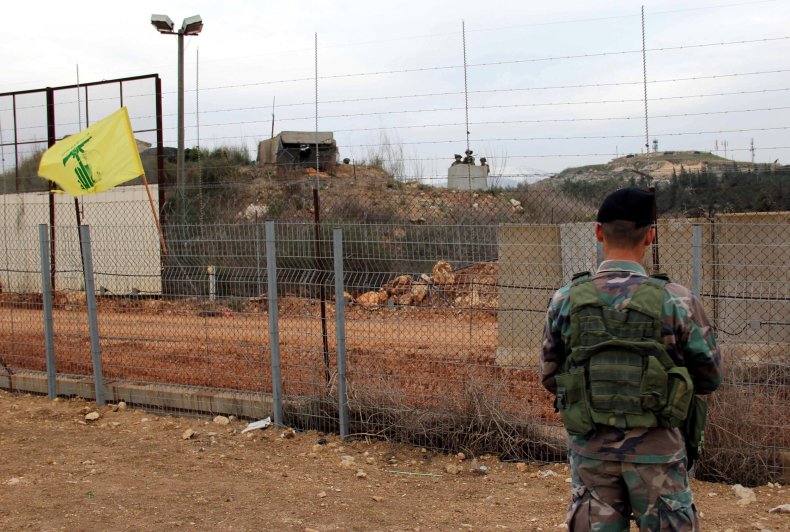 Israel has begun construction on a new, controversial wall along its border with Lebanon. Lebanon disputes Israeli claims to 13 points along the United Nations–designated boundary, as Israeli daily Haaretz reported. President Aoun described the wall on Tuesday as "an additional assault on Lebanese sovereignty that Lebanon rejects," according to Lebanese newspaper The Daily Star.
Another row has developed over conflicting claims to oil and gas exploration in the Mediterranean Sea. Lebanon has recently signed agreements allowing international companies permission to drill in reserves, including the Block 9 field that Israel claimed as its own. Despite Israeli warnings, Lebanon has said it would go through with the project and Hezbollah said last month it was prepared to fight for the natural resources.
"We reiterate our firm and unequivocal position in decisively confronting any aggression against our oil and gas rights, defending Lebanon's assets and protecting its wealth," Hezbollah said in a statement sent to Newsweek at the time.