LeBron Free Agency: Will James Accept Challenge to Be King of New York?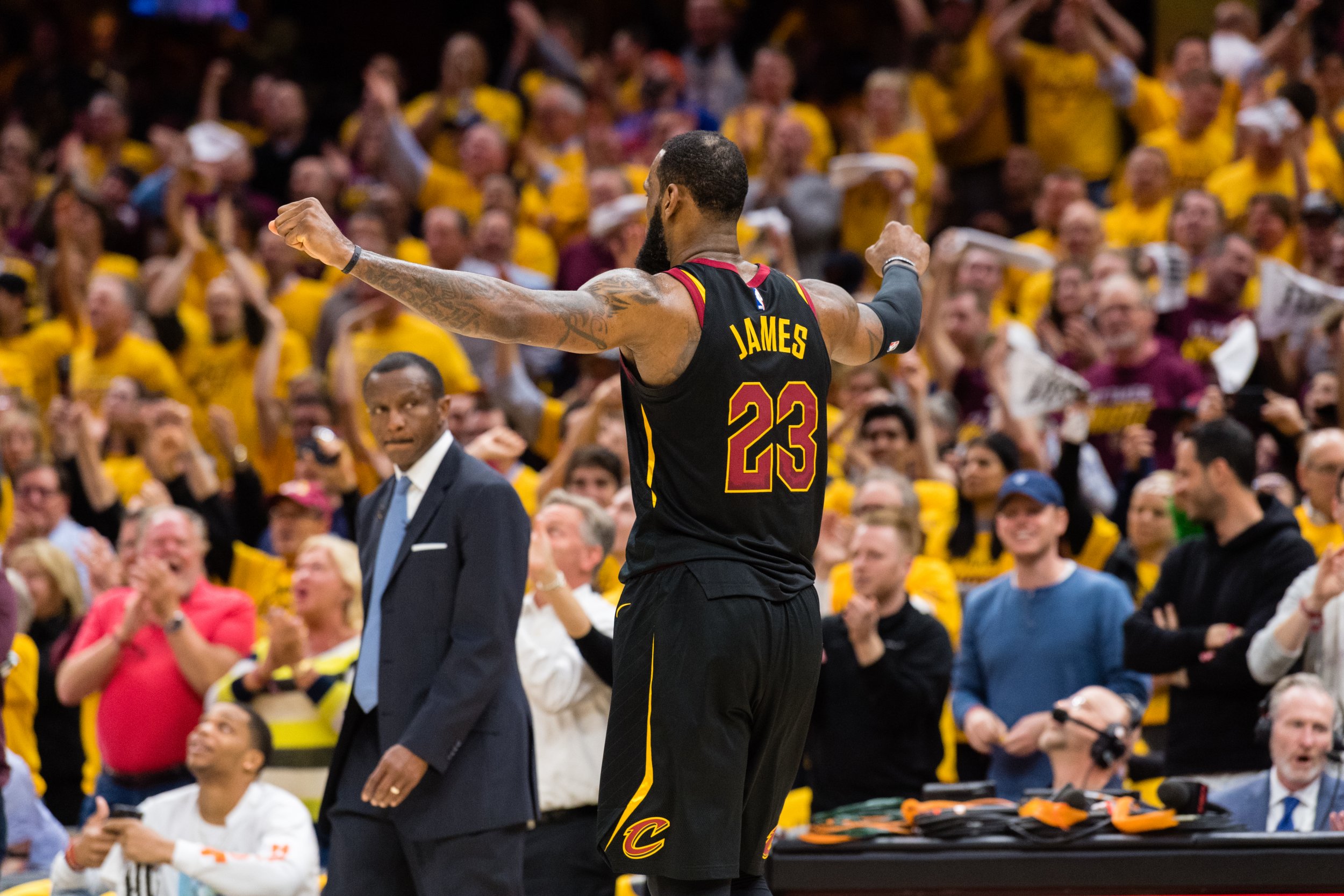 LeBron James's outstanding performances have been one of the main stories of the NBA playoffs so far, but speculation over his future has almost overshadowed his dominant showing on the court.
The three-time NBA champion is widely expected to opt out of his final year with the Cleveland Cavaliers to explore his options in the market and could leave Ohio for a second time.
Los Angeles, Philadelphia and Houston have all been mentioned as potential destinations but on Monday James was publicly challenged to move to New York instead.
"People keep debating about who is the king of New York," New York Knicks center Enes Kanter said in a video posted online as part of a Twitter Q&A.
"Hey LeBron, yes, you really want to be king of New York? Come and prove it. I'll see you July 1, brother. Good luck."
The "king of New York" reference was far from accidental as during the regular season LeBron used it to caption an Instagram post after the Cleveland Cavaliers beat the Knicks at Madison Square Garden.
At the time, Kanter was distinctly unimpressed with the post, suggesting LeBron had showed a lack of respect to the Knicks.
"I don't care who you are," the third overall pick of the 2011 draft said.
"What do you call yourself, 'King,' 'Queen,' 'Princess,' whatever you are. We're going to fight. Nobody out there is going to punk us."
It is not the first time LeBron has been publicly challenged to join the Knicks. Last month, a billboard appeared close to Madison Square Garden, carrying the message "King of New York? Prove it" alongside the hashtag #KingJamesNYC18.
Speculation LeBron might swap Cleveland for New York has intensified over the last couple of days, after the New York Post reported the Knicks could force their way in the race for the four-time MVP after appointing David Fizdale as their new head coach.
Fizdale was part of Erik Spoelstra's coaching staff when LeBron played for the Miami Heat—winning two NBA titles in the process—and the duo enjoy a very strong relationship, which could make the Madison Square Garden an attractive destination for the four-time MVP.
However, it would be easier for the Knicks to go after LeBron—or another max-level contract, for that matter—in the summer of 2019 as they would struggle to clear enough salary space cap this year.
Even if Enes Kanter and Kyle O'Quinn opt out of their respective contracts, the Knicks would still have to trade another big contract—potentially Courtney Lee's—to make room for LeBron.