Lebron James to Philadelphia? Joining The Process a 'Bigger Possibility Than People Think'
NBA free agency remains a few months away, but speculation over LeBron James' future shows no signs of abating.
It could hardly be otherwise given the three-time NBA champion can opt out of the final year of his deal with the Cleveland Cavaliers and will in all likelihood consider his options this summer, making the prospect of him re-signing with the Cavs far from a foregone conclusion.
The Los Angeles Lakers, the Houston Rockets and the Philadelphia 76ers are reportedly the three teams on James' shortlist, should he opt to leave Cleveland for a second time.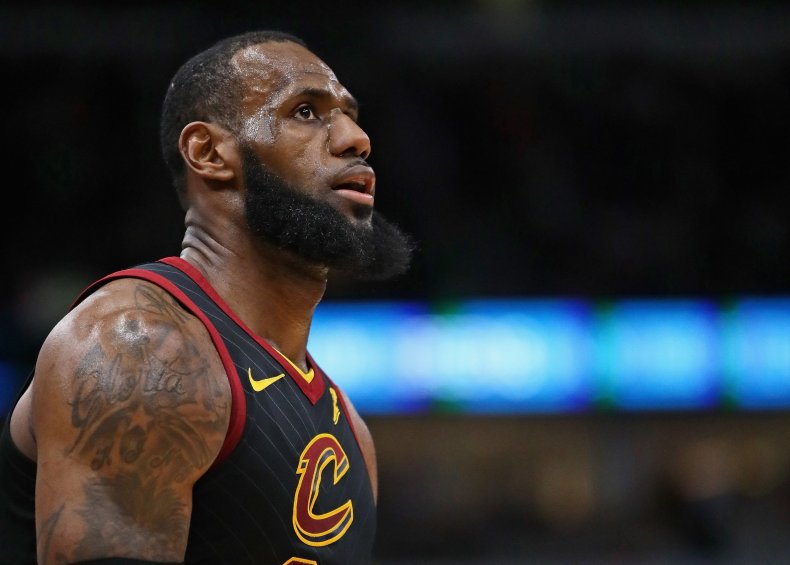 The Sixers have been dismissed as an unrealistic option for James but Portland Trail Blazers guard CJ McCollum believes the chances of LeBron opting for the City of Brotherly Love are bigger than many in the NBA seem to think.
"He's always calculated about his decision-making process going back to his youth," McCollum said on his Pull Up podcast.
"Ben [Simmons] is his young guy. Ben is a member of Klutch Sports, so that also could play a factor."
With Joel Embiid, Ben Simmons and Markelle Fultz the Sixers have arguably the most exciting core of young players in the entire league and The Process is finally starting to deliver results.
The Lakers also have an excellent group of young players in the shape of Brandon Ingram, Lonzo Ball and Kyle Kuzma, but McCollum suggested joining the Sixers would make LeBron's life easier in terms of reaching the NBA finals.
"Philly is in the Eastern Conference," he said.
"LeBron has been fond of the Eastern Conference throughout his career on what seems to be his EZ-Pass to the Finals.
"I think it [James signing for the Sixers] is a bigger possibility than people think. I'm not sure if they have the space financially for that. Obviously, they have a lot of guys on rookie deals right now. But they would need to get some more shooters in there if they do want to bring [Le]Bron in."
With the Sixers soon to be involved in their first post-season since 2012, speculation linking LeBron with a move to Philly is set to be cranked up a few notches.
Last month a Pennsylvania-based company installed three giant billboards along Cleveland's Interstate 480 pleading with James to sign with the Philadelphia 76ers and "complete the process."
That came after NBA.com reported Sixers TV game analyst Alaa Abdelnaby said he was told that James had been looking at private schools in Philadelphia in February.
The Cavs' star subsequently rubbished the rumors, but doubts over his future will not go away until a decision is made this summer.