LeBron Is Going to Cleveland… If He's Smart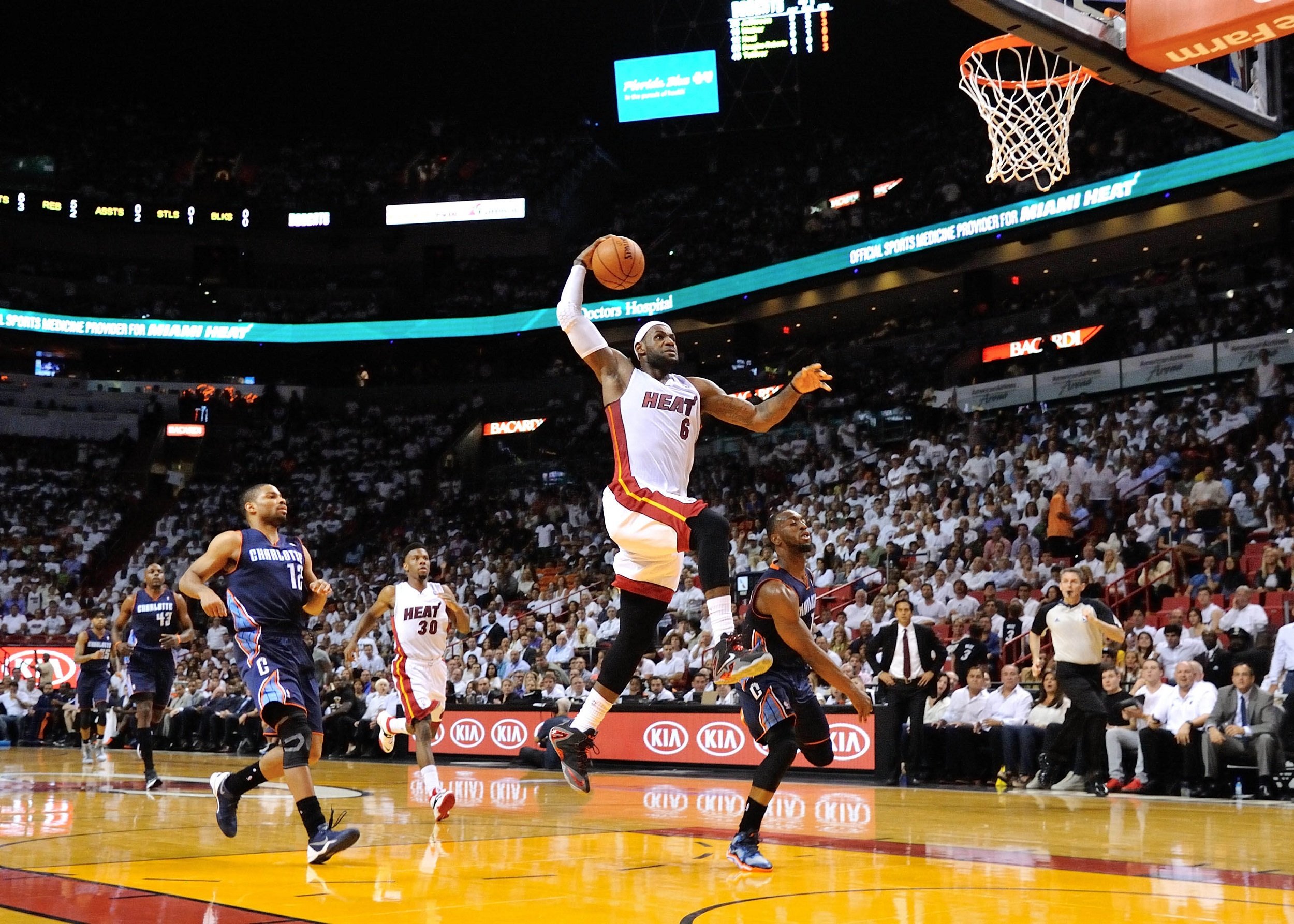 In the dream of every Clevelander, it transpires thusly. Shortly after the San Antonio Spurs defeat the Miami Heat (a sweep, you say?) in the NBA Finals, an exhausted LeBron James fires off a text message from the losers' locker room. The message, sent to Cavaliers owner Dan Gilbert,is a nod to another iconic athlete who recently beckoned Cleveland to come after him: "I want to wreck this league together."
It could happen. Perhaps it should happen.
Oh, yes, like you, I long ago grew weary of the "Should LeBron Return to Cleveland?" segments on the ESPN gabfests. After all, having collected two Most Valuable Player awards and a pair of NBA Championships since departing Cleveland for Miami, James has turned South Beach into his personal King's Landing. The Decision, in retrospect, was the proper choice.
The question becomes, Was it a matter of location or timing?
In 2010 James fled a flawed Cavaliers team that made him a beast of burden in exchange for a pair of All-Star teammates, Dwyane Wade and Chris Bosh, who were still in their primes. In 2014 James, 29, finds himself on a roster whose most significant contributors—Wade, Bosh, Ray Allen, Shane Battier and Chris Anderson—are all 30 or older. Point guards Norris Cole and Mario Chalmers are under 30, but they're extraneous: when James is on the court, he basically runs the point--and neither of them are top ten points right now, anyway.
And, it's not as if Miami is about to land a lottery pick any time soon as long as it continues to advance to the NBA Finals.
The Miami Heat, as constituted the next year or two, are not unlike their fan base: old and slightly arthritic. James, who has the right to exercise a player option to leave Miami after this season ends or stay one more year, has yet to declare what he will do.
Now, look at Cleveland, a franchise that just landed its third No. 1 overall pick of the past four NBA drafts. Point guard Kyrie Irving, the top selection in 2011, is an All-Star. Anthony Bennett, the Cavs' No. 1 overall pick last year who proved to be a tremendous disappointment, becomes a mulligan—in fact, that should become his nickname. Gilbert now has the means to draft one of the trio of elite-tier players available, all freshmen: center Joel Embiid or guard Andrew Wiggins of Kansas, or small forward Jabari Parker of Duke.
Now, put Irving or one of that trio with LeBron, all of them currently under 30 years old, and you have one of the top two teams in the Eastern Conference, along with Indiana. Gilbert's problems are not unlike those of a Texas Hold 'Em player who draws two aces: how do I play this incredible hand?
Imagine the options at the Cavs' disposal. First, keep Irving, no matter what because he may be a top-five point guard who, three seasons in, is approaching his prime. So your staples are Irving and James.
Next comes the draft pick: Do you take Wiggins, a hyper-athletic swingman who has hints of Michael Jordan in him (and, no, I'm not saying he has Jordan's talent, but rather that their roles and games are similar)? Do you take Embiid, a seven-footer with the athleticism and grace of a young Olajuwon (again, not as good) who is a superb shot blocker? Or do you go with Parker, whose role and spacing may be a little too similar to LeBron's?
Finally, and most tantalizingly, is the third option: Power forward Kevin Love, the NBA's most potent double-double creature, is most likely leaving Minnesota following the 2015 season. The six-foot-ten Love, 25, is the only player in the NBA who finished in the top five in both scoring and rebounding last season, as was also the case in 2012. Do the Timberwolves deal him in exchange for Cleveland's No. 1 pick? And does Cleveland dangle that selection?
Love and the Wolves—and the Cavs—have numerous options, but here is what the past three or so years have proven indisputable: James is not only the best player in the NBA, and should remain so for at least another year or two, but also the best teammate. Also, while the limits for a Wiggins, Embiid or Parker are still unknown, it's pretty unrealistic to hope for anything better than the numbers Love has put up in his two recent healthy seasons (an average of 26 points and 13 rebounds per game).
The time is now for both James and Love, who through the first six years of his career has yet to appear in an NBA postseason game. Together, with an All-Star caliber point guard such as Irving, they'd "wreck this league." Or at least the Eastern Conference.
Sure, James would miss the tax-free status of Florida and the warm breezes of the Intracoastal Waterway. But he'd be coming home. And you better believe the fans would welcome him back.
Johnny Manziel playing quarterback for the Browns, and LeBron back with the Cavaliers? It could become very hot in Cleveland very soon. And maybe, if James takes a good look at the next five years of his career, it should.