LeBron Hopes to Unearth 'The Future Barack Obama' as His Foundation Opens School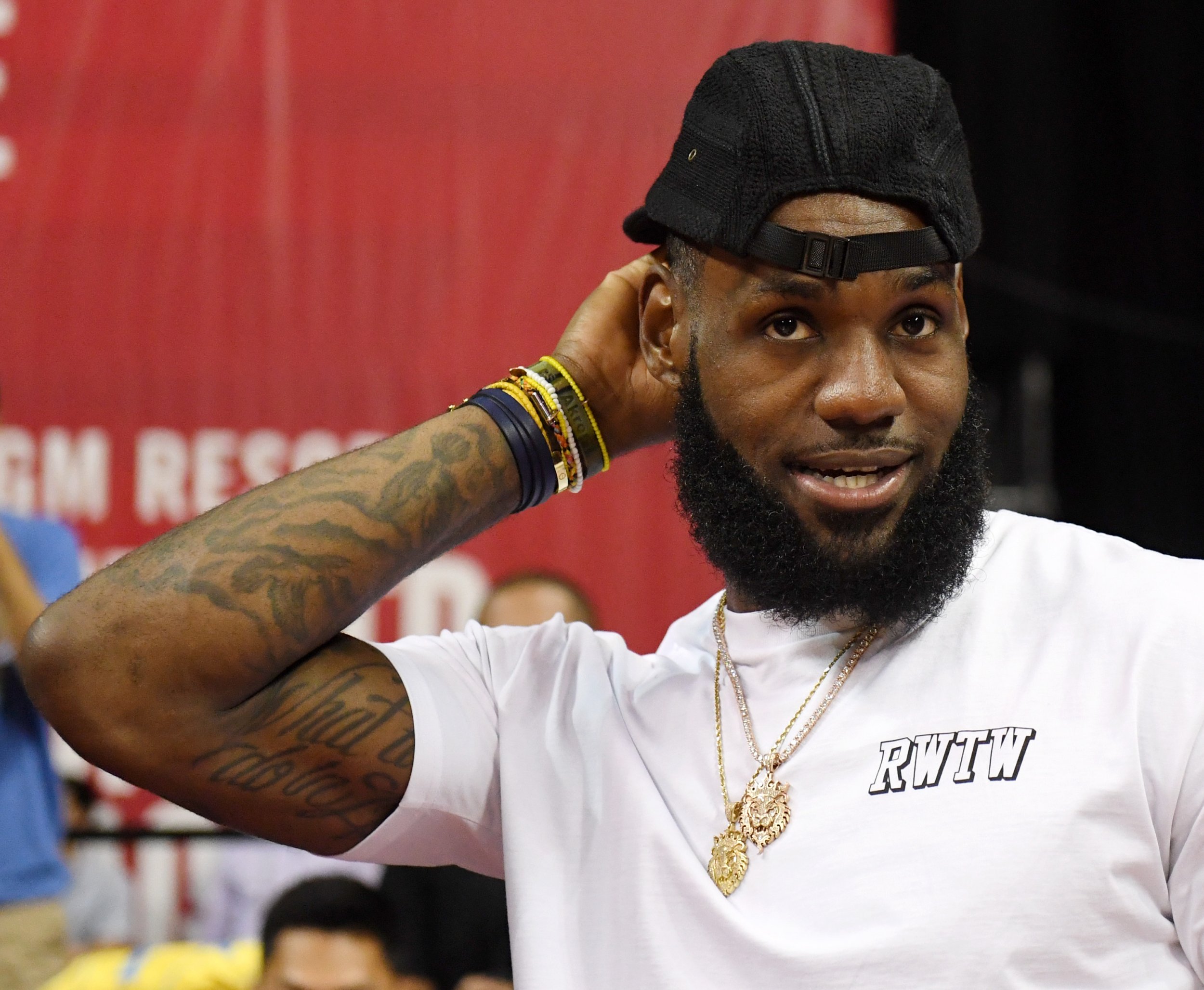 LeBron James said that he hoped the opening of a school in his hometown would help to unearth the "future Barack Obama."
On Monday, the LeBron James Family Foundation will cut the ribbon of an I Promise School in Akron, Ohio. Intended to help kids at risk, the school would initially enroll third- and fourth-graders, but there are plans in place to enroll students from first through eighth grade, too.
The opening will be presented at a news conference scheduled by James, which also marks his first public appearance since signing for the Los Angeles Lakers at the beginning of the month.
On Sunday night, the four-time Most Valuablel Player shared his thoughts about his humanitarian project and about his move to Los Angeles, via a video released by his Uninterrupted network.
The school's aim is to help as many kids as possible, and in the clip LeBron said among them could be the "the future Barack Obama, Michelle Obama, Sean Diddy Combs, Jay-Z, maybe even the next LeBron James."
The three-time NBA champion explained he had lived through many of the experiences of the current students.
"I know these kids basically more than they know themselves," LeBron said in the clip. "I've walked the same streets, I've rode the same bikes on the streets that they ride on. I went through the same emotions, the good, the bad, the adversity."
The opening of the I Promise School comes after almost a decade of work by James's foundation, and the greatest player of his generation described it as arguably the greatest moment of his life. James has never shied away from a sense of responsibility toward his hometown and the local community, and if his words are anything to go by, he does not plan to stop here.
"Everything they are going through as kids, I know. For me to be in the position where I have the resources, have the finance, the structure, I have the city around me, then why not? Why not continue to do great things and help the youth?"
The I Promise School has a longer day and a longer school term than its counterparts, which is all part of the effort to speed up the development of children who hail from difficult socioeconomic backgrounds.
Those who complete the program will receive tuition-free admission to the University of Akron in 2021.
The 34-year-old has also worked to ensure parents of disadvantaged children can return to school and complete their education, too.
The foundation said it hoped more than 1,200 students would graduate from the program and enter college in the next 10 years.