LeBron James' Ankle Injury Explained After NBA Star 'Heard a Pop'
An expert sports medicine doctor broke down the injury suffered by NBA superstar LeBron James, when the Los Angeles Lakers played the Dallas Mavericks over on Sunday.
The NBA points-scoring record holder went down on the court in the third quarter and was seen mouthing to the Lakers bench, "I heard a pop." James continued to play but was seen with a noticeable limp in the postgame locker room.
What does this mean for James' season? Dr. Brian Sutterer, who has spoken to Newsweek about injuries to professional athletes, explained what happened to James in a YouTube video.
"LeBron has this uncanny ability to play through pain and when he suffers all these ankle sprains and tweaks we have seen in the past, he just tightens up his shoes and continues to play. The big concern on the court with this play initially was that LeBron was saying that he heard a pop. Whenever we hear about a pop with a leg injury, we think about the Achilles."
Breaking down the injury possibilities, Sutterer said: "Point #1 is do we see any sort of snap or tear to the Achilles or the calf muscle on the back side, but we don't see that. There's no kind of evidence of a snap or recoil of the Achilles or calf muscle, so Achilles is scratched off the list and he wouldn't have been able to play the rest of the game if he had any significant Achilles or calf injury.
"The second we think about is the plantar fascia. This is the band of connective tissue that runs on the underside of your foot. This goes from the heel bone out to the toes. Athletes can get plantar fasciitis, which is micro trauma injury to the plantar fascia but you can also completely tear your plantar fascia."
Explaining what he means by that, Sutterer said: "It typically appears when someone is up on the ball of their feet pushing off but LeBron's right foot is pretty flat to the ground and he really doesn't get that much up on the ball of his foot, but when he does, all of his weight is on his left leg because he is pushing up off of his left leg to go for this play. Plantar fascia rupture is not something I am thinking of here mainly based on the position of his foot."
Sutterer went onto his next summation of what happened, saying: "At first, when I saw the play, [my thought] was that it was a mid-foot injury. Typically a ligament injury, as he had heard this pop and we can see that he is grabbing at the middle portion of his foot.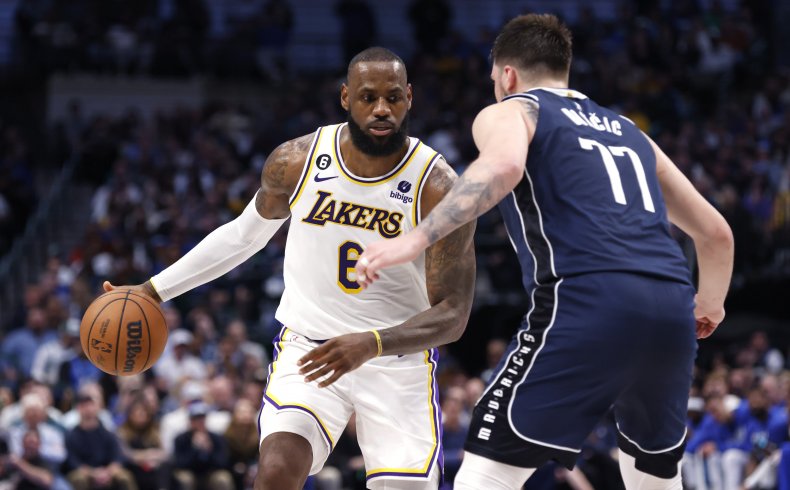 "With LeBron, you could argue that there is some forefoot movement as he is trying to push up towards the basket but he is not pushing off a plantar flexed foot. If we hear about some kind of foot sprain, then that would definitely fit with this but not absolutely conclusive."
Talking about James relaying his concerns about what he heard to the bench, the sports doctor continued: "What made people so concerned was LeBron on the court mouthing that he heard a pop. There's a big difference between someone saying they heard a pop and someone feeling a pop.
"Whenever an athlete ruptures their Achilles, tears their ACL, they will tell us they felt a pop and not necessarily that they heard a pop. With an Achilles, people would say that it felt like someone had kicked them in the back of the leg, with an ACL they would say that it felt like something popped.
"Because LeBron said he heard a pop...then that is more reassuring...as when I think of a pure sound, it is more of a knuckle cracking...so that should be a good prognostic sign. LeBron also managed to play the rest of the game at a reasonably high level."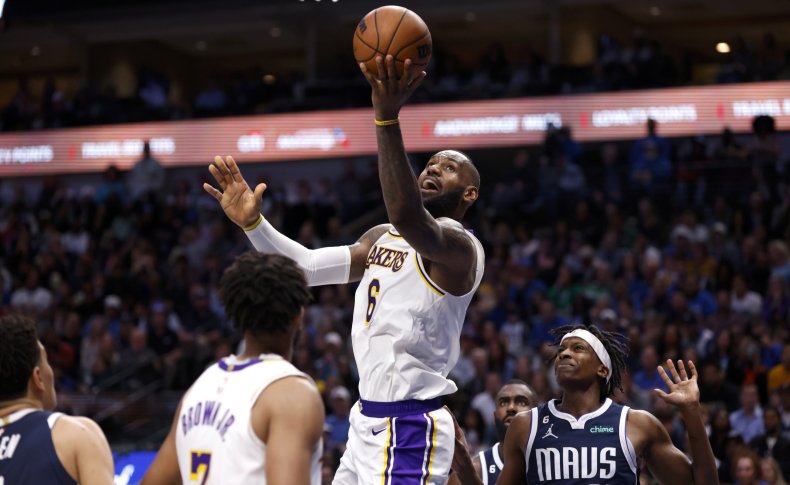 Sutterer went on to explain the difference between stable and unstable injuries and why this could be a good prognosis for James.
"There is a difference between a stable and unstable ligament injury," he said. "Ligaments connect bones to bones and if these ligaments are completely torn then the bones move and this is called an unstable injury. If the ligaments are only partially torn, then the bones and joints can still stay in place and it's a stable injury.
"If LeBron had an unstable injury in his foot, I can't imagine any possibility that he could have continued to play, so this seems to be a stable ligament or soft tissue injury, so overall I am more optimistic than pessimistic about a long absence for LeBron. He might miss a few games with a nondescript foot strain."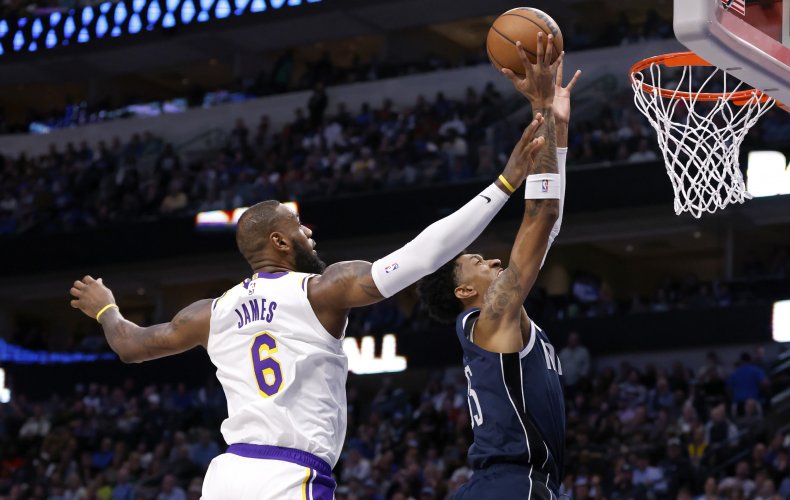 After the game, James said about his foot: "It's been better, that's for sure. But I definitely wasn't going to go to the locker room and not finish the game out tonight. Just understood the importance of the game, and then with the momentum that we had, I felt like we could still win after being down. We'll monitor it the next couple days, see how it feels and go from there."
Lakers coach Darvin Ham said he was unaware of James' message for the bench and continued to play him for an additional 10 minutes in the fourth quarter.
Ham said after the game: "I didn't hear that. I didn't hear him say that at all."
Speaking about how James was feeling, Ham said: "He's good. Our medical people are looking at him now. He'll be reevaluated again in the morning. So once we get some type of official word tomorrow, we'll go from there. But as of right now, he's good."
Do you have a tip on a sports story that Newsweek should be covering? Do you have a question about the NBA? Let us know via entertainment@newsweek.com.