LeBron James Is Calling for Change in the NBA—Starting With Female Coaches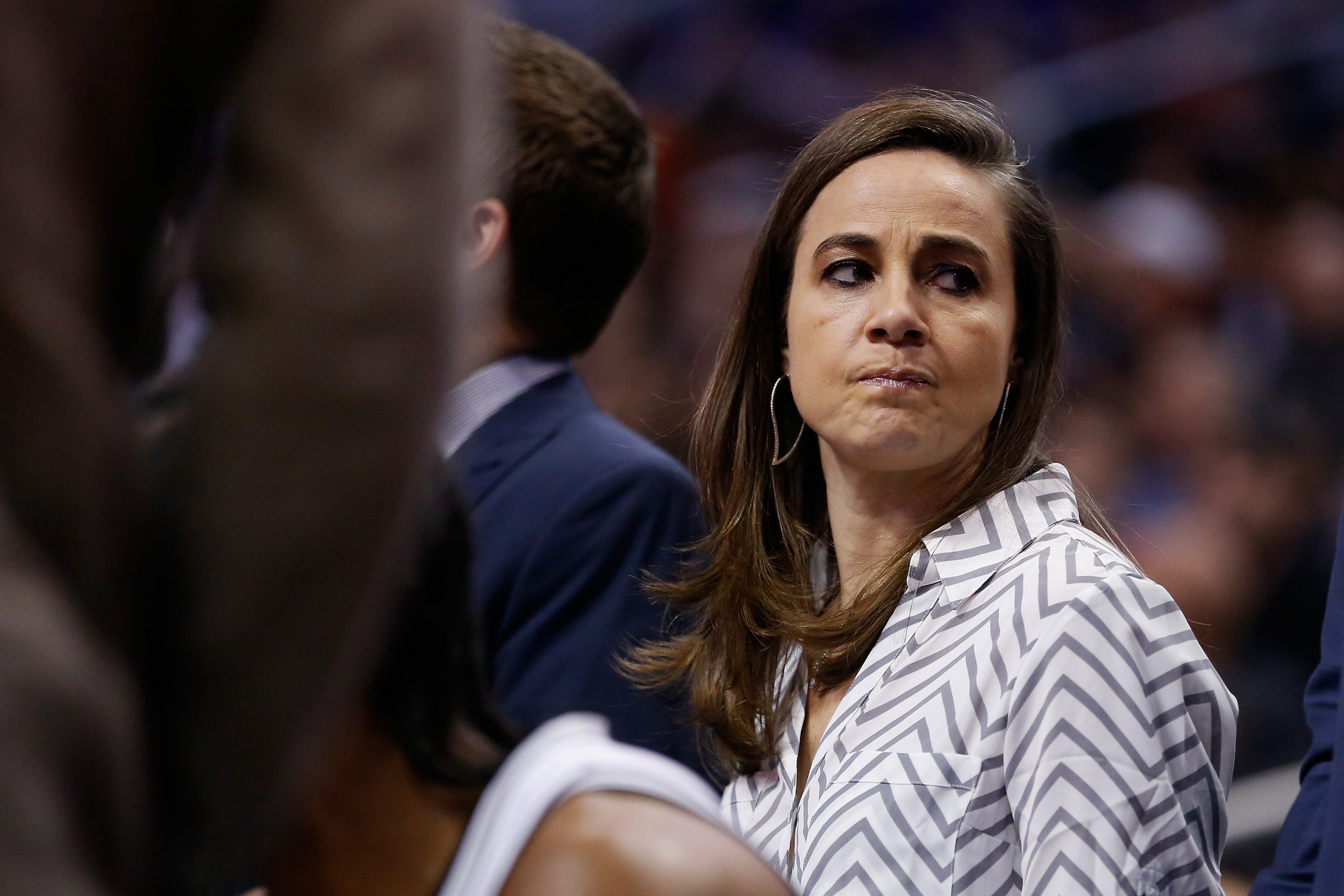 LeBron James has waded into the debate over female head coaches in the NBA and overwhelmingly backs the prospect of having more women on the sidelines.
"If you know the game, everyone is accepting of that," the Cleveland Cavaliers star and three-time NBA champion told reporters on Thursday, according to ClutchPoints reporter Nikki Goel.
Much like the three other major U.S. sports leagues and their counterparts across the world—such as England's Premier League, Australia's National Rugby League and the Spanish and Italian main soccer leagues—the NBA does not have any female head coaches.
James said talent and experience, as opposed to gender, are the key ingredients for a successful head coach.
"It's the same thing with players," he said. "You have different walks and shapes and lives of players, but if you can play, you can play. You always accept it. You can't play, you can't play. If you know the game, you're always accepted. If you don't know the game, it's all about your knowledge of the game. It shouldn't matter if you're a male or a female."
James pointed to the number of female commentators and journalists in the NBA—singling out ESPN's Doris Burke, who will be inducted into the NBA Hall of Fame in September—as proof that women are as knowledgeable about the game as men.
"Listen, we have so many female reporters now that know the game, and they cover the game," James said, according to USA Today. "I mean, you look at Doris Burke, she's one of the greatest that we have in our game. She knows the game, so it doesn't matter."
San Antonio Spurs assistant coach Becky Hammon remains the only woman to have taken charge of an NBA team, when she led the Spurs during the Las Vegas Summer League in 2015. Hammon joined the Spurs in 2014, becoming only the second female assistant coach in NBA history but the first to hold the position on a full-time basis—a record that also applies to the three other major sports leagues in the U.S.
"Obviously, you guys know how fond I am of coach Pop," James said of San Antonio Spurs head coach Gregg Popovich, according to Cleveland.com reporter Chris Fedor. "So for him to bring Becky in there to be able to be an assistant and kind of give her input—I don't quite know how much input she has, I'm not there on a day-to-day basis—but just having her face there, it means a lot."
James added, "There's also some female coaches in the NFL as well. It's cool. If you know the game, you know the game. I love talking the game, so I don't think of it being a problem at all."