LeBron James has joined the growing chorus demanding justice for George Floyd, a black man who died on Monday after being arrested in Minneapolis.
Footage of Floyd being apprehended went viral on Monday, with several videos showing an officer holding him to the ground while placing a knee over his neck.
In another, the man can be heard shouting that he can't breathe before appearing to lose consciousness. Floyd, who was arrested for alleged forgery, was later pronounced dead at the Hennepin County Medical Center in Minneapolis.
On Tuesday afternoon, James posted a split picture on Instagram featuring the officer kneeling on Floyd side-by-side with former San Francisco 49ers quarterback Colin Kaepernick kneeling before an NFL game.
"Do you understand NOW!!??!!?? Or is it still blurred to you??," the three-time NBA champion wrote as a caption.
James' choice of juxtaposing the police officer kneeling over Floyd with Kaepernick was far from casual.
The former 49ers quarterback rose to prominence in 2016 when he began kneeling during the national anthem to protest police brutality and racial discrimination.
The gesture split the public opinion in the U.S. and made Kaepernick a global icon, but also contributed to him being ostracized by the league.
He last played in the NFL in the same year, before becoming a free agent. When he was not offered a tryout by any of the 32 franchises, Kaepernick sued the owners for colluding to keep him out of the league, before reaching a settlement with the NFL in February 2019.
Like Kaepernick, James has been a vocal of social justice and has repeatedly spoken out against police brutality. Earlier this month, the Los Angeles Lakers star was among those demanding justice for Ahmaud Arbery, a black man who was killed while out jogging in Georgia almost three months ago.
Golden State Warriors head coach Steve Kerr echoed James' thoughts.
"This is murder. Disgusting. Seriously, what the hell is wrong with US?," Kerr wrote on Twitter.
According to the Minneapolis Police Department (MPD), Floyd was arrested after four officers responded to a call about a man attempting to use forged documents at a Cup Foods supermarket near 38th Street and Chicago Avenue.
In a statement, the MPD said Floyd appeared intoxicated when officers found him in his car. Once he was handcuffed, the victim began showing symptoms of "medical distress," which prompted the officers to call for medical assistance.
"Officers called for an ambulance. He was transported to Hennepin County Medical Center by ambulance where he died a short time later," the statement reads. "At no time were weapons of any type used by anyone involved in this incident."
Later on Monday, four officers involved in Floyd's death were fired.
"Four responding MPD officers involved in the death of George Floyd have been terminated," Minneapolis Mayor Jacob Frey wrote on Twitter.
"This is the right call."
Minnesota Senator Amy Klobuchar backed Frey's actions and called for an investigation.
"There must be a complete and thorough investigation into what occurred, and those involved in this incident must be held accountable," she wrote on Twitter.
"Justice must be served for this man and his family, justice must be served for our community, and justice must be served for our country."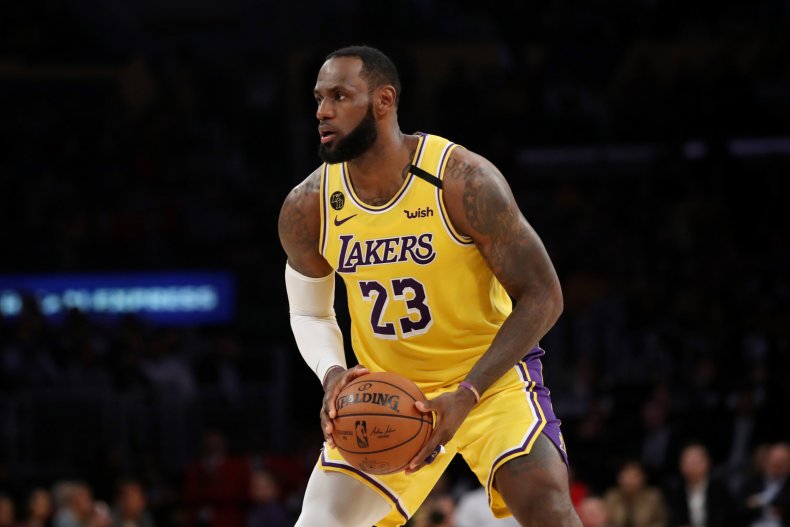 About the writer
Dan Cancian is currently a reporter for Newsweek based in London, England. Prior to joining Newsweek in January 2018, he was a news and business reporter at International Business Times UK. Dan has also written for The Guardian and The Observer.