Is LeBron James's NBA MVP Form a Problem for Cavaliers? Free Agency Looks Like an Escape for Cleveland's Favorite Son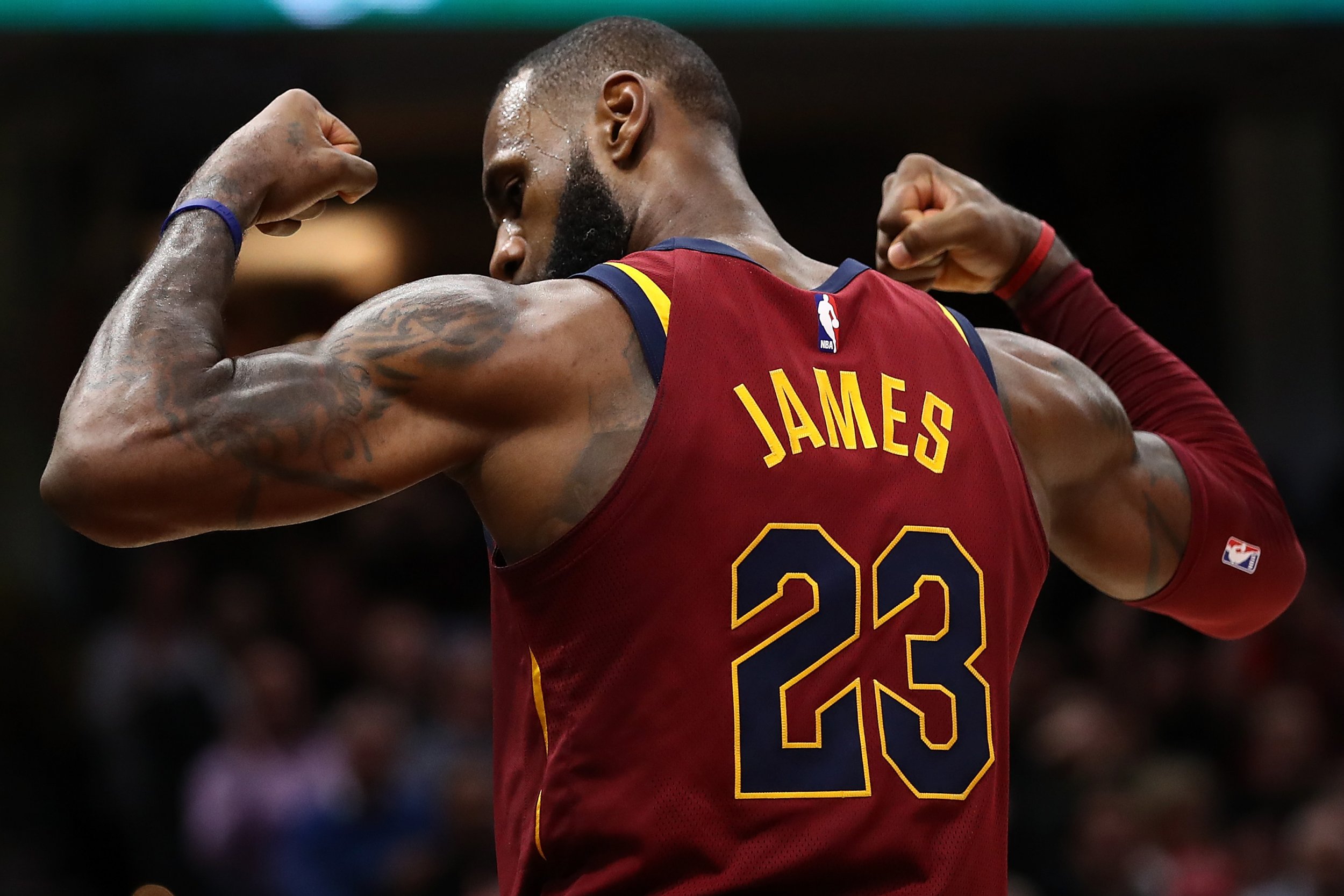 On Friday night in Washington, D.C., LeBron James did what LeBron James has always done, often had to do, when his teammates were struggling. He loaded them onto his back and dragged them, kicking and screaming, to the win.
James scored 57 points against the Washington Wizards at Verizon Center to power the Cavaliers past an Eastern Conference rival and snap a four-game losing skid that was threatening to become a slide into crisis, even this early in the season. James's monster night included 23 of 34 shootings, 11 rebounds, seven assists, three steals and two blocks. It was the second-most productive game of his NBA career, and his biggest-ever single-game points haul as a Cavalier.
There's a paragraph from SB Nation's report of the game that gives a pretty accurate portrayal of how James decided to take the Wizards on by himself. "You could see this James emerge slowly over the game: He scored 24 points in the first half within the normal confines of the offense," Tim Cato wrote. "By the start of the fourth quarter, though, the offense turned into him in a pick-and-roll with Dwyane Wade. As the quarter progressed, even that went to the wayside. It was just James, the ball, and him trying to score." It was one man's will against a franchise, and the man won. And it wasn't even that surprising. James will do something similar again this season, if only because he will be forced to by the Cavaliers' deficiencies. It's becoming increasingly clear that if the Cavaliers are going to make a championship run this season, it's going to be by leaning on James.
And that's a problem. One, because every prospective suitor is going to get several good looks at just how well James still plays, even at 32. Two, because how long will James want to keep carrying a team, given his history of surrounding himself with uber-talented supporting casts? At this point—albeit it's a terrifyingly early conclusion—there's only one winner from the decision to send Kyrie Irving to Boston in exchange for an injured Isaiah Thomas. At least from the Cavaliers' perspective, the Nets' early-season hints of promise appear to have vanished, so the first-round draft pick the Cavaliers are getting come spring should be a good one.
On the night James piled up those 57 points in the nation's capital, Paul Pierce dropped a firecracker into the free-agency speculation around The King. "If it's not Cleveland [James's team for 2018], it'll be difficult to see him going out west, because the west is so tough, and the road to the finals is not easy," Pierce said in quotes reported by CBS. "Now, there's one Eastern Conference team that I think he's the best fit, and I believe it's the Washington Wizards.
"I mean, you have a young back court still, guys where LeBron doesn't have to carry the load every night. You have a young small forward in Otto Porter. You can play LeBron at the four."
Let's talk about "carrying the load." On Sunday, the Cavaliers hosted the 8-2 Atlanta Hawks and produced their most embarrassing performance of the season so far: a 117-115 loss in which several starters struggled mightily. Derrick Rose was minus-27 in 20 minutes, ESPN reported. Jae Crowder was minus-24 in 24 minutes.
James finished with 26 points, 13 assists and two blocks, and a comparatively excellent minus-four. Somehow the point had been made, if not by James, then by Rose and Kevin Love and Crowder and everyone on the Cavaliers playing staff who can't seem to raise their game to help James right now (Dwyane Wade was excellent off the bench with 25 points). And the question hangs in the air above Quicken Loans Arena: How long is an MVP candidate going to put up with this?