Dwyane Wade Is Probably Starting to Regret Joining LeBron James and the Cavaliers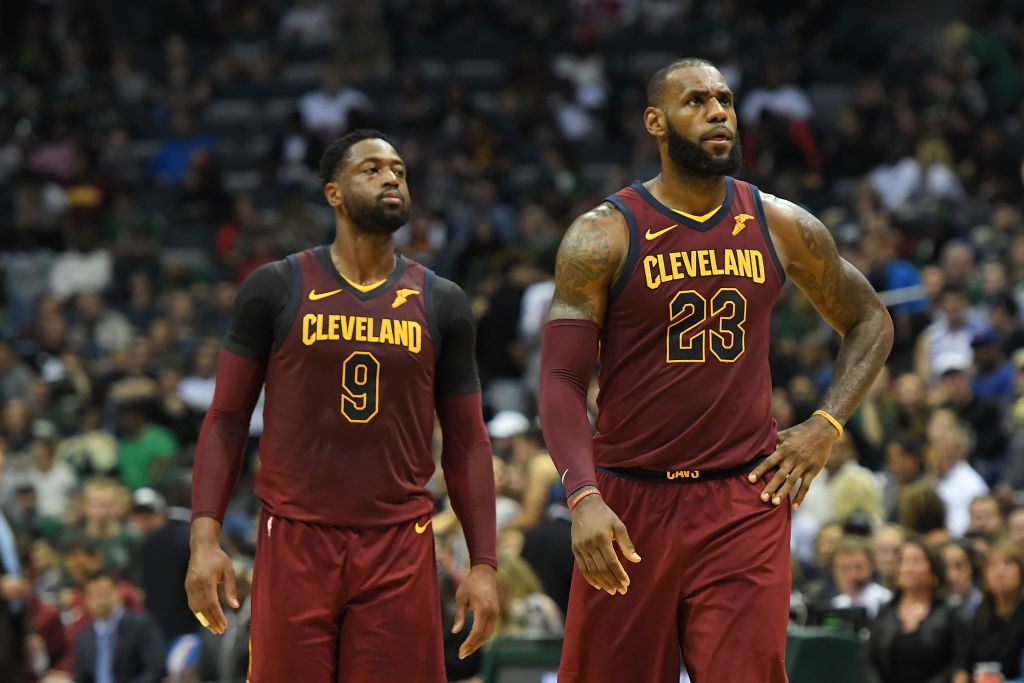 When Thomas Wolfe's novel You Can't Go Home Again was published posthumously in 1940, the message was clear.
It tells the story of George Webber, a young aspiring author, whose latest book has numerous references to his home town Libya Hill. But on his return he is met with fury and outrage, and his home is no longer familiar.
Nostalgia, Wolfe suggests, can be a dangerous thing, one that can ruin fond memories when attempting to relive them. A pursuit that is doomed to failure, which brings us to Dwyane Wade's move to the Cleveland Cavaliers this summer.
Whispers that Wade would sign with the Cavs increased as he continued to spend time with longtime friend LeBron James. Although never a Cleveland player, the biggest success of the veteran's career came when he was alongside James.
The two men teamed up at the Miami Heat from 2010 through 2014, when James returned to the Cavaliers. In that time, they won two NBA championships together.
Related: Is Golden State considering trading Stephen Curry?
Wade is in the autumn of his career and, as he turns 36 in January, there were suggestions he may not return to the court this summer. But the lure of playing with James once again was too much to resist. The chance to relive their success too tempting.
But it has not come to fruition so far. Not even close. After 10 games the Cavs are 4-6 and currently 12th in the Eastern Conference. They narrowly lost to the Atlanta Hawks at the Quicken Loans Arena on Sunday night, and Wade was already laying into teammates.
"I want one time for the first unit to get on the second unit because we blew a lead. I'm waiting for that day to happen," Wade said, as quoted by ESPN's Dave McMenamin.
The starters, Wade suggests, are not playing well enough to give the bench crew a chance to get into the game, constantly having to fight back from a losing position.
But ESPN's Brian Windhorst believes Cavs head coach Tyronn Lue never even intended to start Wade. "Dwyane Wade signed, and—not (because of) anything Dwyane did but—that arrival threw five or six people out of whack, including Ty Lue," he told The Lowe Post podcast. "I'm not saying he would admit to this publicly, but he didn't wanna start Dwyane. But he knew that he had to because it was the right thing to do for the chemistry of the team.
"He ended up starting five different lineups the first seven games. And it displaced JR Smith who pouted, and he's playing terribly. The Derrick Rose arrival displaced a couple people—it displaced Kevin Love."
So Wade may be in a stage of regret, in danger of ruining the memories, in a state of realization that you just can't go home again.