LeBron James Won't Stay at the Cavaliers if They Keep Losing, Hints Agent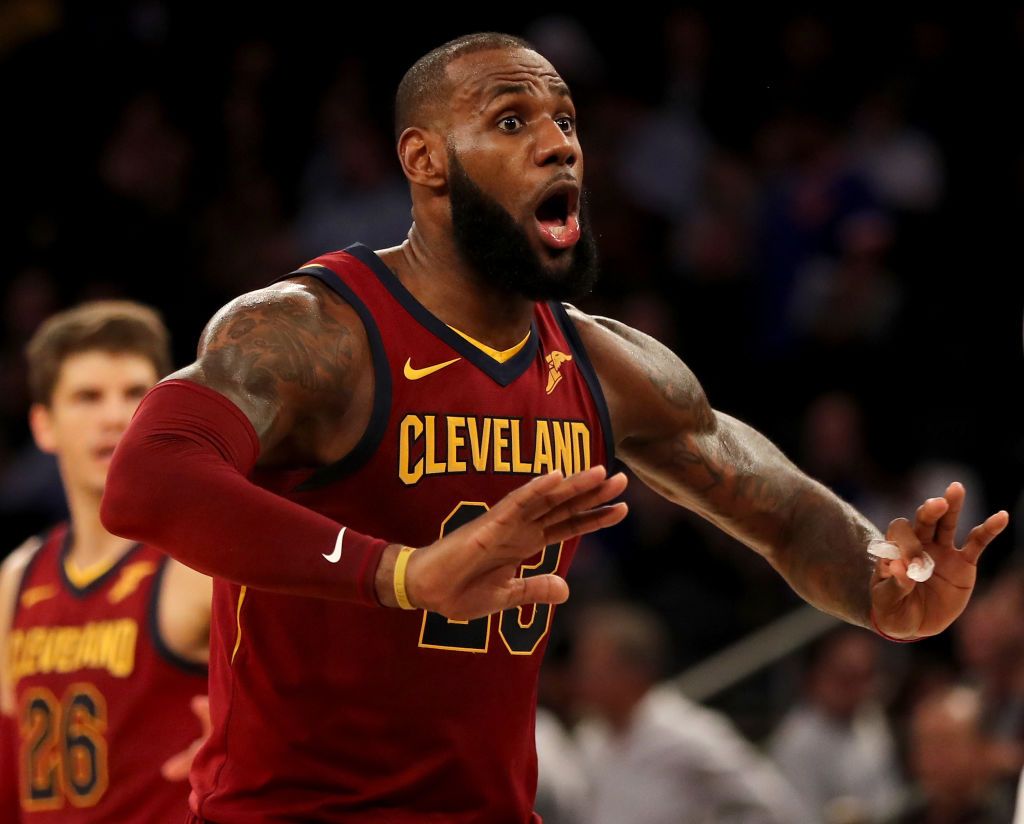 The future of LeBron James in Cleveland seems to hang on the success of the Cavaliers this season judging by comments from his agent Rich Paul, who said that for his client the "most important thing is about winning."
The Cavs have begun winning lately, currently on a three-game winning streak with victories over the Mavericks, Knicks and Hornets. But Tyronn Lue's team is still ninth in the East and well behind Kyrie Irving and the Boston Celtics.
James has been the force driving the Cavs this season, playing more than any other player in the NBA so far by averaging more than 38 minutes per game. And it is clear that the Cavs need him more than he needs the Cavs.
"I think for LeBron, and for most athletes, the most important thing is about winning," Paul said, as quoted by Pro Basketball Talk.
"At his level, it should be. It should be about winning at this point in his career.
"I think Cleveland won 60 games and went to the Finals three years in a row. So, I think his focus should be there. I think he owes that to his teammates and he owes it to the organization to keep his focus on the Cleveland Cavaliers for right now. And my job is to, at such time, give him the advice that he wants and prepare him to be able to make whatever decision he wants to make at such time. Right now, that's not the time."
Related: LeBron James Agent tells the Lakers they should talk
That right time may come at the end of this season, though, when James has the choice to opt out of his current deal in Cleveland, and when there is bound to be plenty of options for the 32-year-old.
One of the most likely destinations, many believe, is Los Angeles. In July, Serena Winters of LakersNation.com reported that Paul had spoken with LA Lakers General Manager Rob Pelinka.
She wrote: "Rob Pelinka says agent Rich Paul contacted him, noticing how patient the Lakers have been with their cap space: 'Let's talk.'"
James may not have been the focal point of that meeting, however, as Paul also represents Eric Bledsoe and John Wall. Plus, the Lakers have also had a tough start to the season, sitting 11th in the West with a 6-9 record. And as it's been said earlier, for LeBron, the most important thing is winning, apparently.
LeBron James Won't Stay at the Cavaliers if They Keep Losing, Hints Agent | Sports