LeBron James has thanked Michael Jordan for being his "inspiration and superhero", but suggested he would have relished the chance of competing against his idol.
Over the last five weeks, The Last Dance captivated the attention of sports fans across the world and offered a timely reminder of Jordan's greatness.
ESPN's 10-part documentary chronicling Jordan's final season with the Chicago Bulls, however, also reignited the debate over who between Jordan and James deserves to be called the greatest player of all time.
Countless columns have been written on the topic over the years and during the airing of The Last Dance social media awash with discussions and statistics making the case for either player. While most NBA fans have spent the best part of a decade debating whether Jordan was better than James or vice versa, the latter continues to profess himself MJ's biggest fan.
However, he pushed back on the suggestion that he only considered himself as teammate of Jordan, rather than an adversary.
"I didn't say I envisioned MJ as a teammate not an adversary," the Los Angeles Lakers star tweeted on Tuesday morning.
"I love the greats and would have loved to play with them all during their runs because I'm a historian of the game but I also would die to compete vs every single one of them too.
"Don't ever get it twisted! Nevertheless MJ Thank You for being my angel, inspiration, superhero!!"
Throughout his career, James has drawn comparisons with Jordan and has repeatedly spoken of his admiration for MJ and of how he's modelled his game on the six-time NBA champion.
The duo's professional path never crossed, as Jordan retired for a third and final time in April 2003, just months before James entered the league after being selected with the first overall pick in the 2003 NBA Draft.
James' only chance to play with Jordan came shortly after he was drafted, when he was invited to take part in Jordan's annual summer camp at University of California, Santa Barbara.
Not being able to share the court with Jordan during his career is one of James' biggest regrets and watching The Last Dance had James fantasizing about how he and Jordan could have combined.
"Me personally, the way I play the game—team first—I feel like my best assets work perfectly with Mike," he said on Monday, in a video released on Uninterrupted's YouTube channel.
"Mike is an assassin. When it comes to playing the game of basketball, scoring the way he scored the ball, [then] my ability to pass, my ability to read the game plays and plays and plays in advance."
During their respective careers, both Jordan and James have firmly been their teams No.1 option, but James believes the duo would have complemented each other to perfection.
"I saw the things [Scottie Pippen] was able to do with Mike," he continued.
"I just think it would've been a whole other level," James said. "Pip [Scottie Pippen] was one of my favorite players [...] It would've been a whole other level with me being a point forward, with me being that point forward alongside of him during those Chicago runs."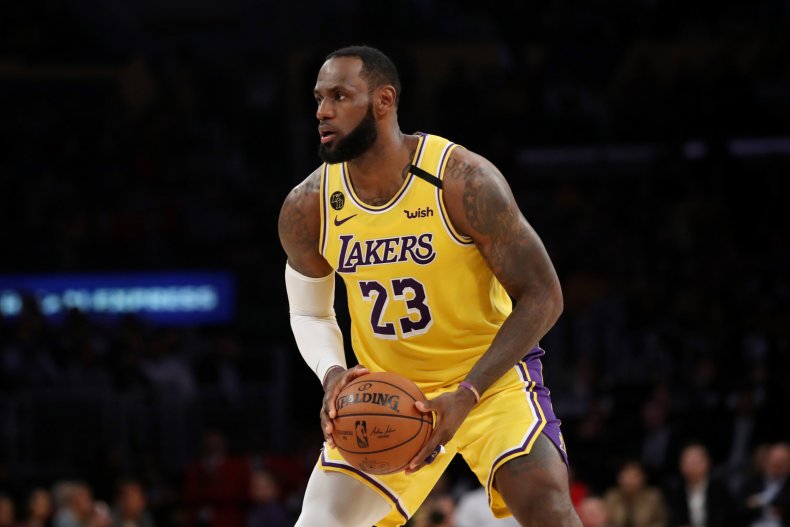 Uncommon Knowledge
Newsweek is committed to challenging conventional wisdom and finding connections in the search for common ground.
Newsweek is committed to challenging conventional wisdom and finding connections in the search for common ground.
About the writer
Dan Cancian is currently a reporter for Newsweek based in London, England. Prior to joining Newsweek in January 2018, he was a news and business reporter at International Business Times UK. Dan has also written for The Guardian and The Observer.