LeBron James Says Donald Trump Has Too Much Time on His Hands If He's Insulting an NBA Star
NBA superstar LeBron James wondered in an interview published on Thursday how President Donald Trump had enough time to get into a public spat with a basketball player.
James, who has been a regular critic of the divisive president, took a shot at the former reality star in a cover story published by The Hollywood Reporter. The comments from the Lakers forward were in response to a tweet from Trump in August that read: "Lebron James was just interviewed by the dumbest man on television, Don Lemon. He made Lebron look smart, which isn't easy to do. I like Mike!"
James jabbed back at the White House when asked if the tweet bothered him.
"No, because I'm not [dumb]," he told the Hollywood Reporter. "That's like somebody saying I can't play ball. That doesn't bother me at all. What bothers me is that he has time to even do that. He has the most powerful job in the world. Like, you really got this much time that you can comment on me?"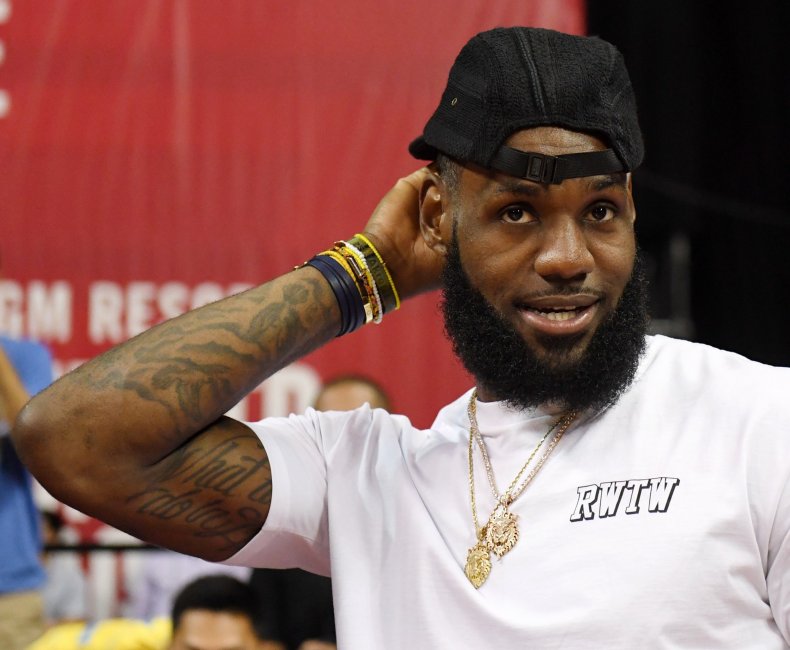 James famously referenced Trump as "U bum" in a tweet and has spoken about his role in the public sphere.
"I have this platform, and I'm somebody that has a voice of command, and the only way for us to be able to get better as a society and us to get better as people is love," he toldGQ last year. "And that's the only way we're going to be able to conquer something at the end of the day. It's not about the guy that's the so-called president of the United States, or whatever the case."
Trump, meanwhile, has spent a fair bit of his tenure in the White House getting into spats with athletes. Most notably, he has repeatedly spoken out against black NFL players who kneel during the national anthem to protest the oppression of black people in America. In July, the president tweeted that Commissioner Roger Goodell—whom he referred to simply by his salary—should suspend players who kneel.
"Isn't it in contract that players must stand at attention, hand on heart?" Trump tweeted. "$40,000,000 Commissioner must now make a stand. First time kneeling, out for game. Second time kneeling, out for season/no pay!"