LeBron James is First Active Billionaire NBA Player, Thanks to Salary, Endorsements
LeBron James recently achieved something no one has done before, he is now the first active player in NBA history to become a billionaire.
His financial success can be chalked up to a number of different factors. Aside from his contract with the Los Angeles Lakers, James has reportedly invested wisely and racked up lucrative endorsements throughout his career.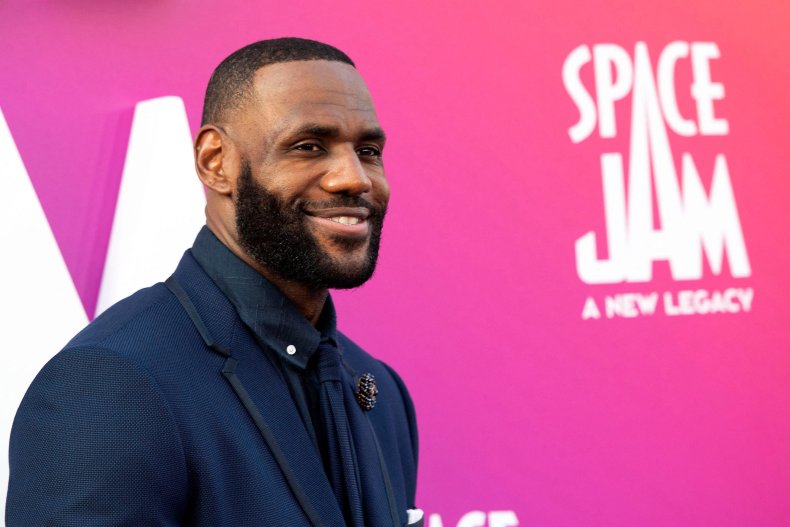 That's not to mention James is the star of the current No. 1 movie in the country, Space Jam: A New Legacy, in which he shares the screen with Bugs Bunny and Marvin the Martian.
The news was first reported of James hitting the ten-digit mark on Thursday in Sportico, where reporter Kurt Badenhausen crunched the numbers.
Many people may wonder as to how Michael Jordan didn't achieve this financial level before James. Along with starring in the original Space Jam, Jordan has been featured in countless advertisements and lent his name to quite possibly the most popular athletic shoe in history.
While Jordan does have a higher net worth than James now, he collected most of his wealth after he retired from the NBA. As Badenhausen pointed out on Twitter, Jordan wouldn't even have reached the billionaires' club during his playing days if his earnings were adjusted for inflation. He would fall a little short of $1 billion during his career, although thanks to his ever-popular brand with Nike, he's now at around $2 billion.
James has earned $330 million for his on-court work since being drafted in 2003. That means the rest of his money has come from endorsements, merchandise, licensing, his media business, and acting. (He also received critical praise for a minor role playing a fictionalized version of himself in the Amy Schumer film Trainwreck from 2015.)
Sportico's story reported James earns more than $100 million a year through partnerships with AT&T, Beats, Blaze Pizza, GMC, Nike, PepsiCo, Rimowa, and Walmart. Earlier this year, James, along with his longtime business partner, Maverick Carter, also became a partner in Fenway Sports Group, which owns the Boston Red Sox, Liverpool Football Club and Roush Fenway Racing, among other businesses.
At 36 years old, James isn't done from playing either, so that means he will keep adding to his fortune. He has spoken about playing for four to seven more years.
The other active, high-earning NBA players who are somewhat close behind James, in a financial sense, are Kevin Durant ($580 million) and Stephen Curry ($430 million). Sportico predicted both of those stars could eventually join James with the elite billionaire status during their playing careers, barring any major injuries.