When is LeBron James Coming Back? NBA Star's Expected Return Date
There has been an update given on NBA superstar LeBron James, after the Los Angeles Lakers star suffered an injury during a game at the end of February.
On February 26, James, 38, hurt his right foot when he stepped on an opponent's foot in the third quarter of the Lakers game against the Dallas Mavericks.
James passed Kareem Abdul-Jabbar for the number one spot on the NBA's all-time regular-season scoring list, with a whopping 38,387 points, on February 7.
During the February 26 game, James continued to play after he was seen mouthing to the Lakers bench: "I heard a pop."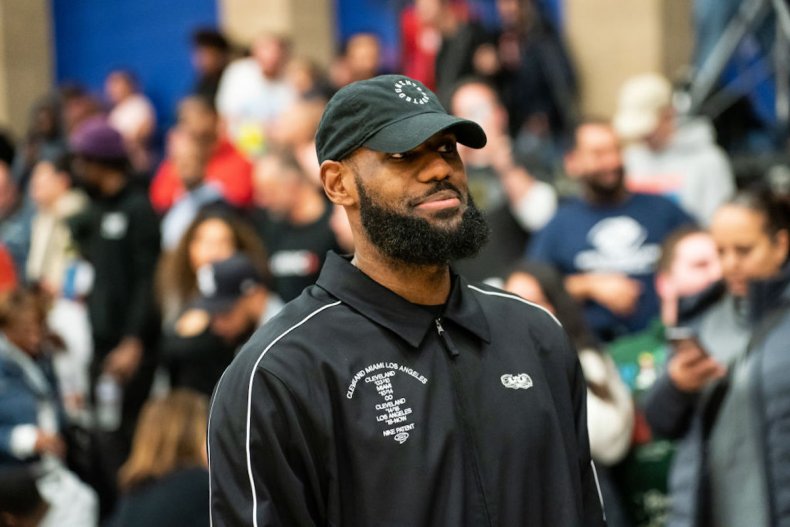 He was then seen with a noticeable limp in the postgame locker room, following the Lakers' 111-108 win over the Mavericks.
James has since been out of action to allow his injury to heal, but the star did briefly return to the court on March 14, to take part in shootaround with the Lakers ahead of their game against the New Orleans Pelicans.
While fans were no doubt delighted to see the legendary player back with his teammates on Tuesday, without the boot he had previously been seen sporting, they may have more of a wait to see James playing again.
Newsweek has everything we know so far about the latest information regarding James' injury and potential return to basketball.
When is LeBron James Coming Back?
According to sports reporter Shams Charania, James' foot is feeling a lot better.
The star, who has been traveling with the Lakers since sustaining his injury, is no longer having to wear a protective walking boot.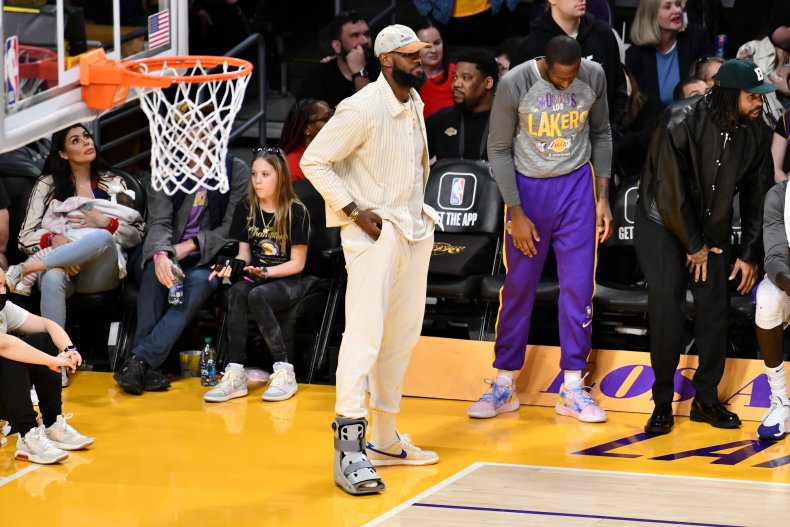 However, there is still no "concrete timetable" for James to return to action, and he is still "a ways away" from being able to play, according to reports.
"The Lakers are bracing as if he will need a significant chunk of the remainder of the regular season to ramp up for a return," Charania said during an appearance on sports show The Rally on Tuesday evening.
James is set to have his foot re-evaluated on March 23. If he is able to resume basketball activities after that, it was previously thought that he could potentially return in time for the Lakers' five-game road trip that begins on March 29 in Chicago.
Charania's predictions, however, seem to suggest he could be out until at least the end of March.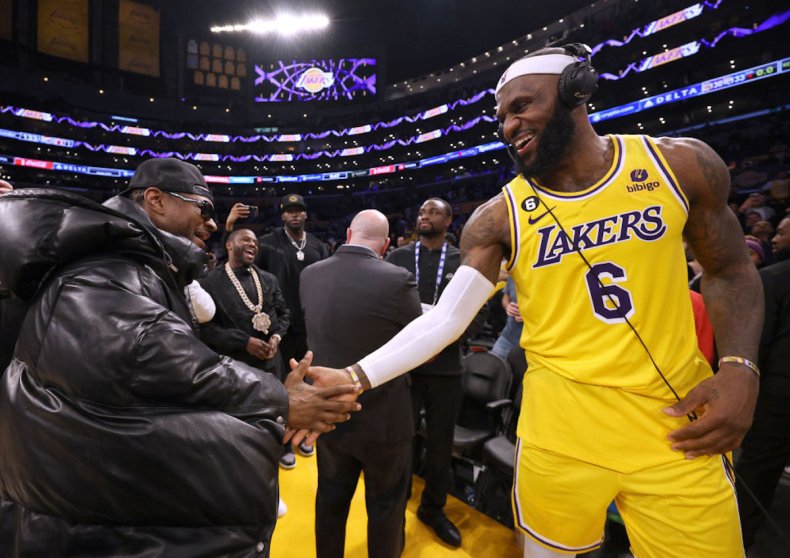 "The likelihood is that he'll be out beyond [his re-evaluation]," Charania said on The Rally.
Newsweek has contacted a representative for James, via email, for comment.
James recently took to Instagram to post a cryptic picture, seemingly acknowledging his injury and subsequent recovery.
He posted a drawing of himself in a tank, wearing his Lakers jersey, and captioned the shot with crown and sandtimer emoji.
The Lakers will next play on March 15, against the Houston Rockets.