LeBron James Responds to Kyle Korver's White Privilege in the NBA Essay: 'I Hope People Listen'
Utah Jazz's No. 26 sparked conversation about race and white privilege in the NBA Monday. In an essay posted to The Player's Tribune, Kyle Korver recalled his and his teammates reaction to a 2015 incident where Thabo Sefolosha was arrested and thrown in jail by New York police.
"When the police break your teammate's leg, you'd think it would wake you up a little," Korver opened his essay. "When they arrest him on a New York street, throw him in jail for the night, and leave him with a season-ending injury, you'd think it would sink in. You'd think you'd know there was more to the story."
"You'd think," he added. "But nope."
Sefolosha's leg was broken by police officers during an April 2014 arrest outside a New York City nightclub. "I had nightmares. I would wake up sweating in the middle of the night," he told GQ of the incident.
Following his description of the team's group message "going nuts" after getting word of Sefolosha's arrest and injury, Korver went on to say his reaction was a lot different, compared to his teammates.
"I sort of blamed Thabo," the Utah small forward said. "I thought, 'Well if I'd been in Thabo's shoes, out at a club late at night, the police wouldn't have arrested me. Not unless I was doing something wrong.'"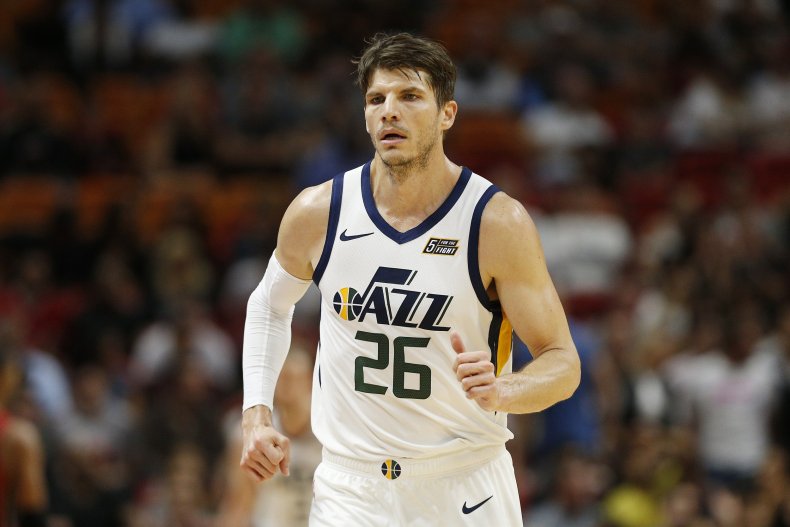 As the Utah Jazz player continued to examine his reaction to Thabo's arrest, Korver then discussed the demographics of the NBA itself. The athlete then noted the NBA consisted of nearly 80 percent of players of color, saying "people of color have made this league into what it is today," but concluded that there's an inconsistency when the public only "tolerate" their causes.
"I believe that what's happening to people of color in this country — right now, in 2019 — is wrong," Korver wrote. "The fact that black Americans are more than five times as likely to be incarcerated as white Americans is wrong. The fact that black Americans are more than twice as likely to live in poverty as white Americans is wrong."
He continued: "The fact that black unemployment rates nationally are double that of overall unemployment rates is wrong. The fact that black imprisonment rates for drug charges are almost six times higher nationally than white imprisonment rates for drug charges is wrong. The fact that black Americans own approximately one-tenth of the wealth that white Americans own is wrong."
"I believe it's the responsibility of anyone on the privileged end of those inequalities to help make things right," Korver concluded.
Following the essay's publishing, Los Angeles Lakers small forward, Lebron James took to Twitter to "salute" Korver and called for people to "listen" and "just open [their] ears."