Why Did LeBron James Go to the Lakers Instead of the Sixers?
Updated | Former Cleveland Cavaliers star LeBron James signed a four-year deal for $153.3 million with the Los Angeles Lakers Sunday, ESPN reported Sunday. Previously, the star player was rumored to sign with the Philadelphia 76ers. James will reportedly try to help the franchise win another championship.
James, who is also known as "King James," took to Instagram to address his Cleveland fans. "Thank you Northeast Ohio for an incredible four seasons. This will always be home," he wrote. "See you soon. I promise."
James, 33, was welcomed to the team by some of the NBA's elites. "Welcome to the family @KingJames #lakers4life #striveforgreatness @JeanieBuss @MagicJohnson and RP well done!!!" Kobe Bryant tweeted.
Kyle Kuzma added: "LAKESHOWWWW. @KingJames let's go my brotha__ let's rock"
Lonzo Ball congratulated James, too. "Y'all really thought he was gonna pass up the greatest city in the world... #TheKingIsHere," he wrote.
The player was also welcomed to Los Angeles by California rapper Snoop Dogg. "Welcome home @KingJames," he wrote. Snoop shared a picture with famous Lakers players like Bryant, Magic Johnson, Kareem Abdul-Jabbar and Shaquille O'Neal.
Hours before it was revealed James would play for the Lakers, rumors swirled he would go to the Philadelphia 76ers. The team was reportedly willing to offer James $38.25 million annual maximum salary over four years, ESPN wrote.
Before he decided to go to the Lakers, James said he wanted to do what was best for his family. He hinted he was ready to leave the Cavaliers at the end of the 2017-18 season.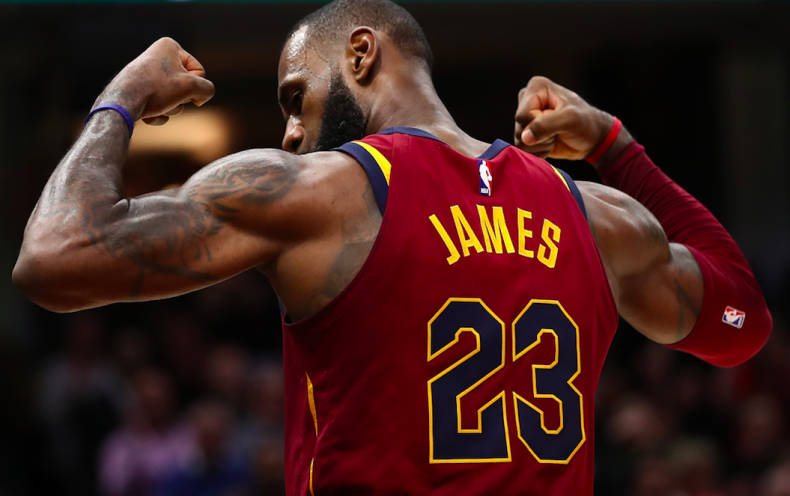 "I have no idea at this point. The one thing that I've always done is consider my family, understanding especially where my boys are at this point in their age," the player told reporters after Game 4 of the NBA Finals.
"They were a lot younger the last time I made a decision like this four years ago," he continued. "I got a teenage boy, a pre-teen and a little girl right now that wasn't around as well. So sitting down and considering everything—my family is a huge part of whatever I've decided to do in my career, and they'll continue to be that." James added: "So I don't have an answer for you right now as far as that."
James averaged 27.5 points per game while he played with the Cavaliers. Though his home team made it to the finals, they lost to the Golden State Warriors after four games.
It's not the first time James left the Cavaliers. He became a free agent in 2010, announcing he would play for the Miami Heat. His decision was a nationally televised event, rightfully titled, "The Decision."
Other than posting to his Instagram account, James did not issue a public statement after he moved to the Lakers.