LeBron James Explains Cryptic 'Arthur' Instagram Post—Kind Of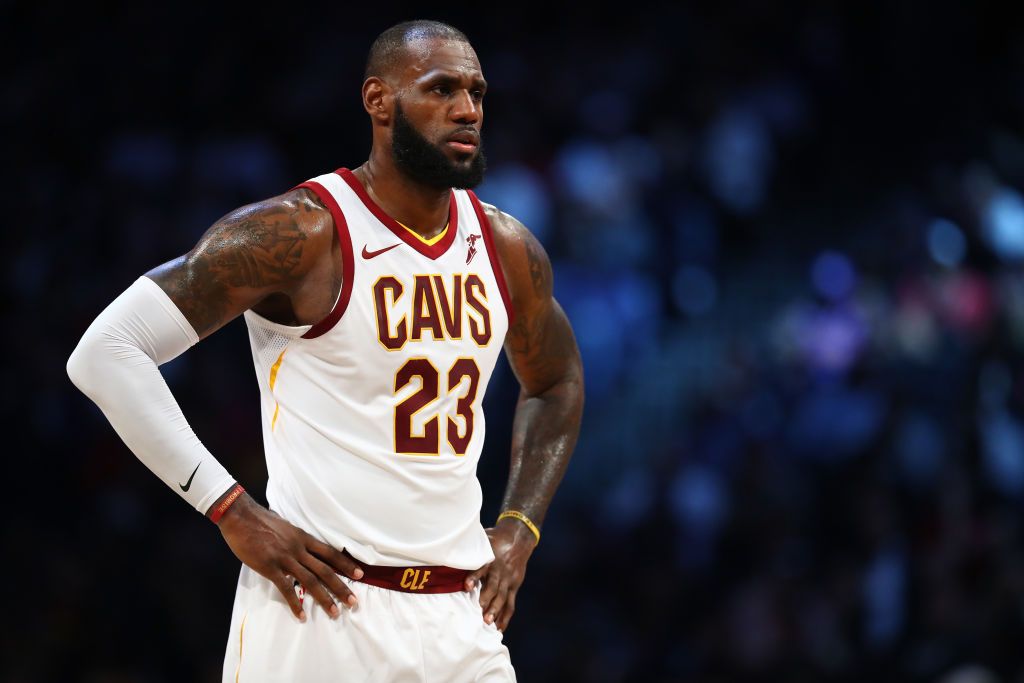 When LeBron James speaks, people tend to listen.
On social media, to be specific, little over 95 million people want to hear what the three-time M.V.P has to say. But, recently, they have had to work out for themselves the meaning behind his message.
On Monday evening, James shared the image of Arthur, the cartoon aardvark, with a clenched fist on his Instagram account and the caption: "Mood…" A well-known meme, it is frequently used to express feelings of anger and frustration. What, then, his followers wondered, was irking LeBron?
Was it the Cavs' slow start to the season? The fact they were sitting 11th in the Eastern Conference standings with a 4-6 record? Was it the discord in Cleveland? That James and Dwyane Wade are not managing to recreate the warmth of Miami circa 2012? Or, possibly, was it seeing former Cavs teammate Kyrie Irving score 35 points and hit seven assists for the Celtics in their ninth straight win?
Related: Are the Lakers clearing space for LeBron James?
Who better to ask than the man himself? So, after the Cavs secured a 124-119 win over the Milwaukee Bucks, the question was posed.
LeBron, what was behind that Instagram post? What did the image of a cartoon aardvark's fist mean that you couldn't say? "I like Arthur," he said. "That's OK, right?"
And clearly he does, for moments later the image of Arthur's fist was once again posted to James' Instagram account. But this time it was in a collage with images of James throughout his career—with the Fighting Irish, Cavaliers, Miami Heat, and again with the Cavaliers. Each photo features James with fists clenched as well. The caption this time read: "Mood Forever... #StriveForGreatness"
Whatever had darkened his mood, James seems to have moved on.