LeBron James Is Going to Get Real Old, Real Quick if he Keeps Playing all These Minutes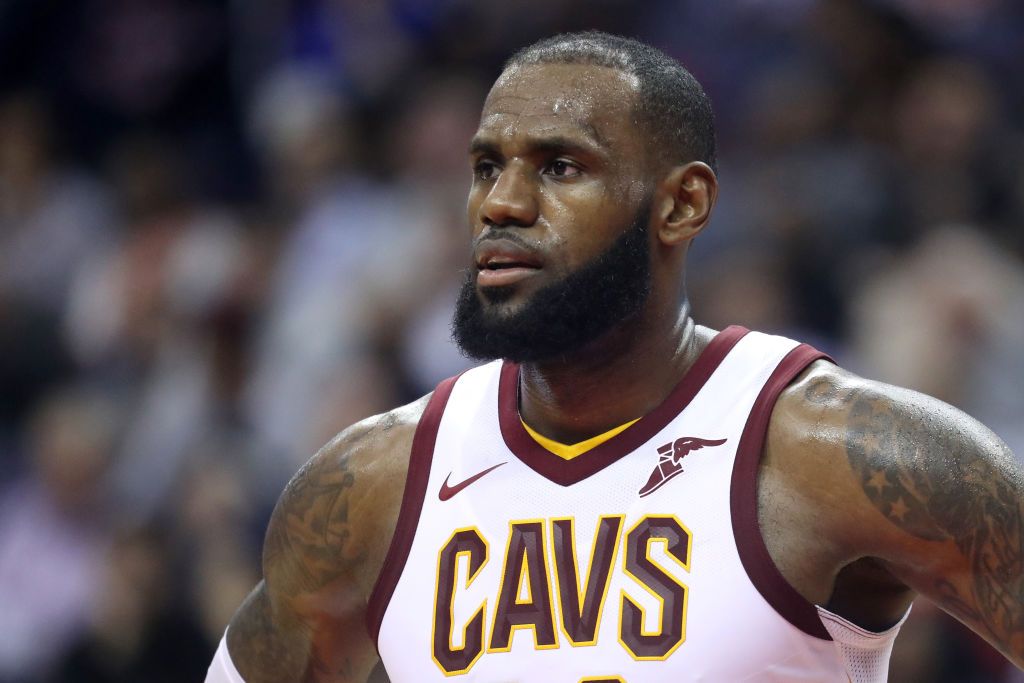 The head coach of any team, in any sport, is always tempted to play his best players the most—and the NBA is no exception.
Last year's MVP Russell Westbrook is averaging 34.1 minutes per game this season, the second highest on Oklahoma after Paul George at 36.3. At Golden State, Kevin Durant edges the most time on the court with 34.3 minutes over Klay Thompson on 32.9 and Stephen Curry on 32.4.
Over in Boston, at the top of the Eastern Conference, the work is being shared out: Kyrie Irving, Al Horford, Jayson Tatum, Jaylen Brown, and Marcus Smart are all averaging between 30 and 31 minutes per game. But that's not the case in Cleveland where everything's clearly about one man: LeBron James.
James is spending more time on the court than any of his rivals, averaging 38.1 minutes per game, whereas not one of his teammates is above 30 minutes per game. In six of the last 14 games he's played, he has gone over 40 minutes. Quite understandable given his impact on the team but the Cavs are still ninth in the East. The Warriors' Draymond Green doesn't believe that should be a concern, as the season is still young—but James isn't anymore and the minutes could burn him out.
Related: Can Lonzo Ball deal with the pressure of being a Laker?
"I don't think anyone should be panicking 12 games in, or 13 games in," Green told USA Today. "However, there are some glaring concerns with them. And at the same time, you're missing a 30-point [per game] player [in Isaiah Thomas] on the bench who's hurt. So my concern would be that LeBron is playing so many minutes right now."
James is not only leading the minutes in his own team but the entire league. In his 15th season, this is the highest mark he's reached since the 2010-11 season and Green says nobody should be on court so much so early.
"He's super human but eventually his super human powers go away," he said, "so that would be more of my concern if I'm a Cavs fan or somebody with the Cavs or a player, is like 'Man, he's been playing a lot of 40 minute (nights) and it's only Nov. 12.' But I wouldn't be pressing the panic button just yet. At the end of the day, they know how to win. They've got a guy who knows how to win, so I wouldn't necessarily press the panic button. I would see certain things and I would panic about those certain things, just because…I don't think nobody should be playing 40 minutes a game in November."
Despite their reliance on the King, the Cavs are on a three-game winning streak. Next up they face the Los Angeles Clippers at the Quicken Loans Arena on Friday.