How Much Are LeBron Game-worn Shoes Worth? NBA Team Employee Turns Down $100,000 Offer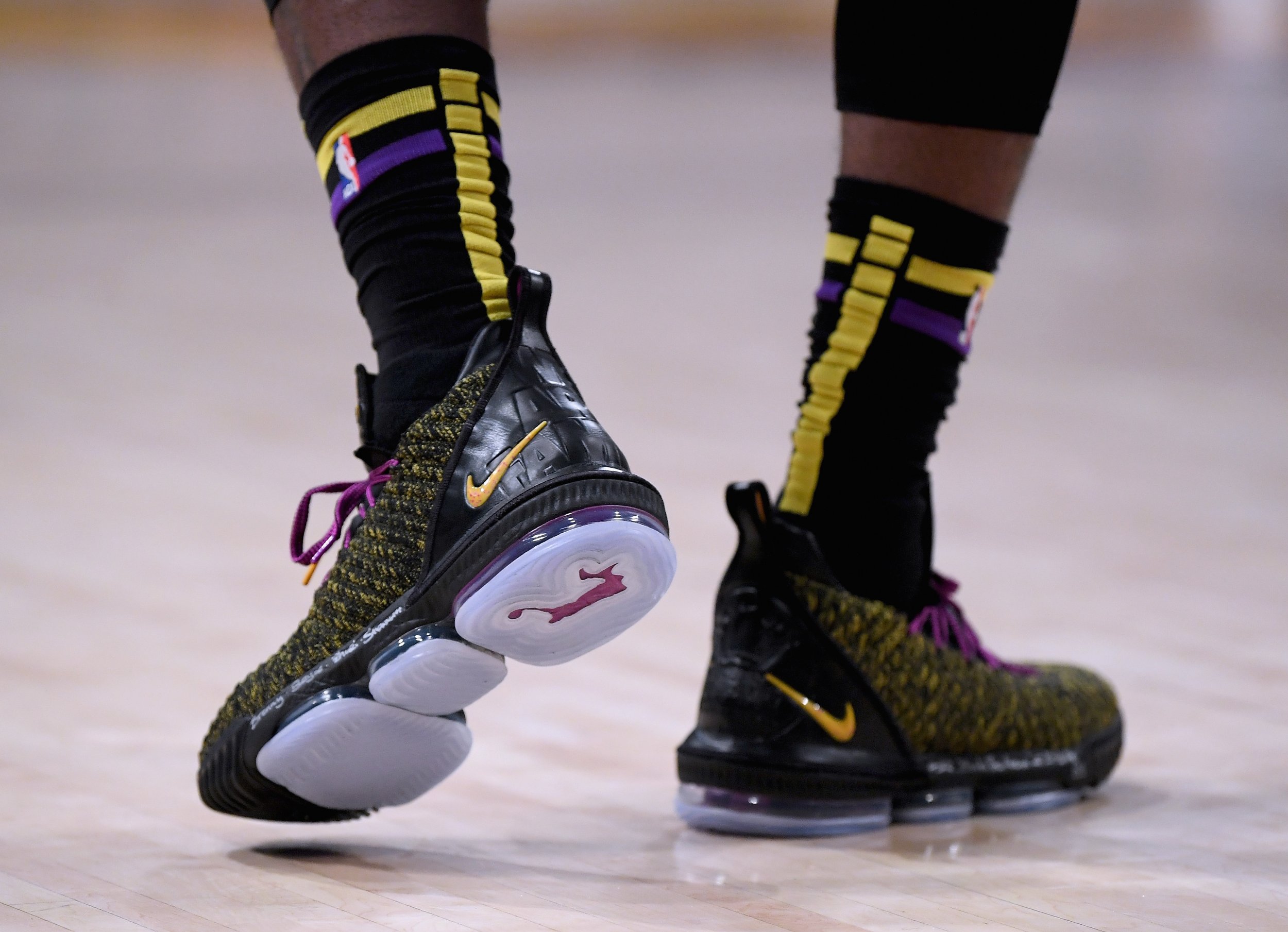 A Memphis Grizzlies employee has reportedly turned down an offer north of $100,000 for a pair of game-worn LeBron James shoes.
Brianè Miller, who works as an equipment assistant for the Grizzlies, was given a pair of game-worn Nike LeBron 16 by the three-time NBA champion on Saturday night and she is determined to hold onto them.
Read more: LeBron and Wade exchange jerseys in emotional final meeting as players
"I'm loyal to the max," Miller was quoted as saying by ABC Memphis.
"I've already been offered (money) for the shoes and everything. I'm not even looking at what [offers are]. There's no way I'm letting those go […] They're locked up. Like, they're not even out. They can't even see daylight. "
A long-time fan of the 33-year-old, Miller revealed she had been collecting LeBron shoes from the moment he entered the league in 2003.
"I noticed the kicks and I just started following him and getting his shoes," she explained.
"I think I was ahead of him in the sneaker game before he started catching on to the sneaker game. I've been collecting his shoes from the jump. He's just an outstanding player. I've been with him from the jump."
The Grizzlies employee had the experience of a lifetime on Saturday, when the four-time MVP checked out of the game and gifted her a pair of purple suede colorway of his shoes.
"Every year I've come here she's always worn a very exclusive pair of my shoes," LeBron was quoted as saying by Lakers Nation.
"I've always noticed it and never said anything to her. And tonight I said something to her for the first time and she was like, 'Yeah, I've always been Team LeBron. Always.' So she got a pair of LeBron's."
Aside from receiving an unexpected gift, Miller got to witness an excellent performance from the Lakers star, who had 20 points, eight rebounds and six assists as the 16-time NBA champion won 111-88.
The Lakers followed up their success in Memphis with a 108-105 win on home court against the Miami Heat on Monday, in which the four-time MVP scored 28 points in 38 minutes, adding nine rebounds and 12 assists.
His most crucial contribution, however, came without the ball in his hand as he prevented the Heat from forcing the game into overtime.
With the clock ticking down, LeBron switched onto Dwyane Wade, forcing his former teammate into an off-balance attempt from beyond the arc that bounced off the glass.
The Lakers are now 17-10, tied for fourth in the Western Conference alongside the Los Angeles Clippers, one game behind the Denver Nuggets.