LeBron James is the latest celebrity to pay tribute to rapper DMX, as the musician remains on life support in a hospital in White Plains, New York.
"To one of my fav artist growing up and still to this day DMX, my prayers are with you and sent to the almighty heaven's above!" James tweeted on Monday.
DMX, whose real name is Earl Simmons, was admitted to the intensive care unit after he suffered a heart attack Friday night at his New York home. As of Sunday afternoon, his family said the rapper remains on life support. It is unclear what caused the heart attack at this time.
His family is planning to hold a vigil outside the hospital on Monday.
In a statement released Sunday, the family said, "We ask that you please keep Earl/DMX and us in your thoughts, wishes, and prayers as well as respect our privacy as we face these challenges."
DMX's longtime attorney, Murray Richman, confirmed on Saturday that the rapper suffered a heart attack.
"I'm very sad about it, extremely sad. He's like my son," Richman said.
"He's just a tremendous person, tremendous entertainer, tremendous human being. And so much to offer, so much to say. Not the run-of-the-mill rapper. A person of great depth," he added.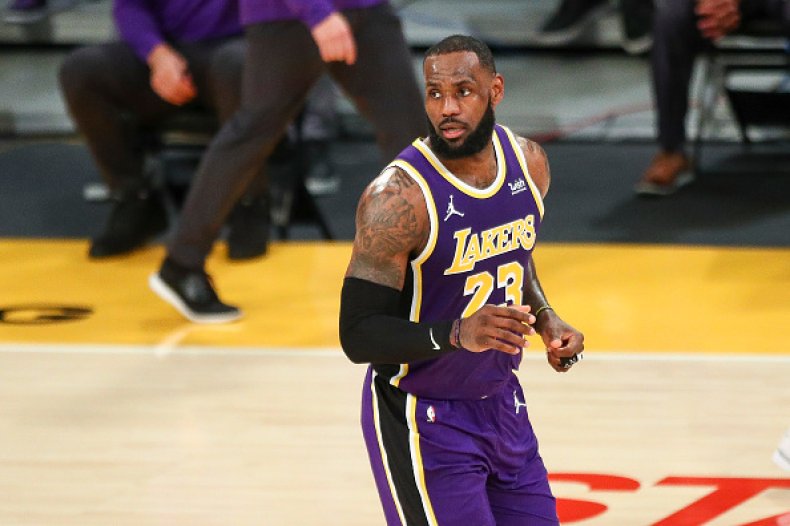 Other celebrities have also sent messages of prayers to the rapper as he remains in "critical condition."
Rappers Missy Elliot and Machine Gun Kelly, actresses Gabrielle Union and Viola Davis, and actor Tracy Morgan were among those who took to Twitter to show support for DMX and his family.
"DMX was the first artist i was in an actual studio with. those nights helped shape me into who i am," Kelly wrote.
In a video posted to Instagram over the weekend, singer-songwriter Kelly Rowland also prayed for his recovery.
"Lord God in Heaven, bless our brother DMX," she said. "I ask that you will bless his family. I ask that you will wrap them with love and and support right now. Lord God I ask that you would please cover and keep our brother DMX right now in his bed, Lord God."
"And ask that you would have mercy on his life and we just hold him up to you and ask that you shine your purest white light on him and all he loves," Rowland continued. "We thank you for his life, we thank you for allowing us to witness his gift and ask that this is not the end of the road."
DMX has sold millions of records and won two American Music Awards. He was the first musician to have his first four studio albums debut at No. 1 on the Billboard chart.