LeBron James Says NBA Should Name an Award or Day After Former Commissioner David Stern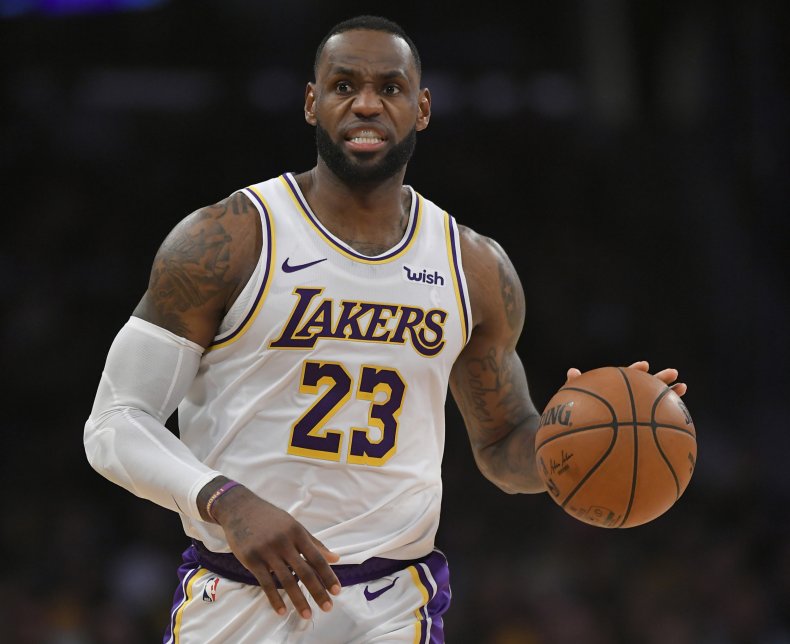 Following the death of former NBA commissioner David Stern on Wednesday, Los Angeles Lakers star LeBron James stated that he thinks the league should name either an award or a day to honor Stern.
"He definitely should have something named after him," James said to reporters after the Lakers 117–107 win over the Phoenix Suns. "Either if it's an award, or, I don't know, a day? During the course of the NBA season, there's a 'David Stern Day.' I don't know. We can figure it out."
Stern died on Wednesday three weeks after suffering a brain hemorrhage.
Newsweek subscription offers >
James also included Stern's name along side that of James Naismith, who invented the game in 1891, as "two of the most important people for the game of basketball."
"Obviously Dr. Naismith because he created the game and then David, his vision," James said. "His vision to make this game global."
Stern may not have an award or day named after him yet, but it would not be unusual for the NBA to honor him in this way, considering two other trophies are named after two former league commissioners.
The NBA MVP award, given to the league's top player during a season, is named after the league's first commissioner Maurice Podoloff, who served from 1946 to 1963.
The NBA championship trophy is also named after another former league commissioner. From 1964 to 1984 the trophy was named after Walter Brown, the original owner of the Boston Celtics, but it was renamed in 1984 to honor former commissioner Larry O'Brien, who stepped down from the role that year.
Stern, O'Brien and Podoloff are also all members of the Naismith Memorial Basketball Hall of Fame.
A number of other league awards are named after iconic names in the basketball world, such as the coach of the year award, named after Red Auerbach, the former Boston Celtics head coach who led the team nine NBA championships. And the finals MVP trophy, is named after Bill Russell, former Celtic center who won 11 championships during his 13-year career.
The NBA could rename an award like the most improved player or the All-Star Game MVP, neither of which are currently named after anyone.
The league also has the option of creating a new award to honor Stern, like the Magic Johnson Award, created in 2001 by the Pro Basketball Writers Association, to honor the Laker legend. According to NBA.com, the award is given to "a player who best combines excellence o the basketball court with cooperation and dignity in dealing with the media and the public."
LeBron James Says NBA Should Name an Award or Day After Former Commissioner David Stern | Sports