When folks talk about the greatest basketball players of all-time, current superstar LeBron James is usually on a very short list of names. When it came time for NBA scouts and executives to vote for the best player currently in the league, James got zero votes.
Giannis Antetokounmpo and Kevin Durant split the 10 votes among top NBA executives, with five votes apiece.
First, James responded to a tweet that said he was washed up.
James then posted a separate tweet that his 50 million followers could see, saying that the news of no votes will fuel his fire for the next season.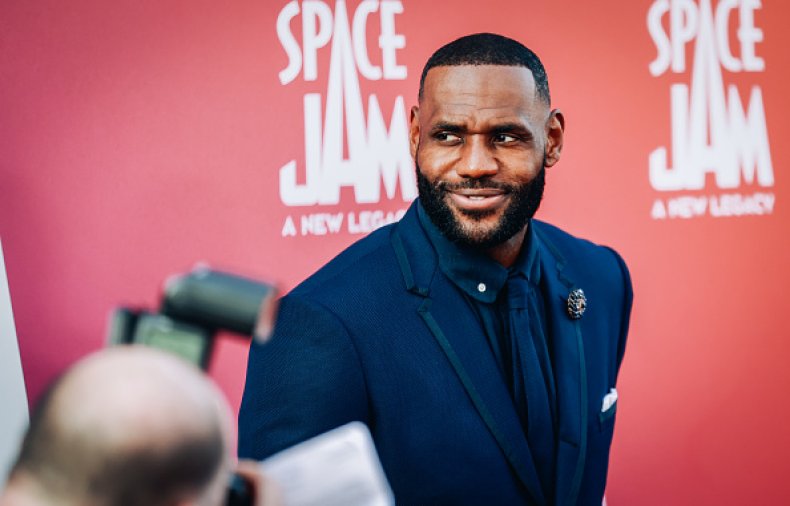 Antetokounmpo and Durant might thank great success in the summer months as to splitting the votes. Antetokounmpo guided the Milwaukee Bucks to the NBA championship over the Phoenix Suns. Antetokounmpo sat out the first game of the NBA Finals with an injury, and the Suns won. He entered Game 2 and dropped 42 points in another loss. Down two games to none, he led the Bucks to four-consecutive win, and their first NBA title in 50 years. Antetokounmpo was named the Finals MVP.
Durant almost carried the Brooklyn Nets into the third round without having James Harden or Kyrie Irving on the roster because of injuries. The Nets fell to the Bucks in overtime of Game 7 in the Eastern Conference's second round.
Durant, with an NBA playoffs early exit, decided to join Team USA for the COVID-delayed 2020 Tokyo Olympics. Durant went on to break the Olympics record for most points ever scored by an Olympian, all while leading the Americans to yet another gold medal with an MVP-like performance.
James last received zero votes following the 2019 season, when he and his Los Angeles Lakers missed the playoffs altogether after he battled an injury most of the season. The 2019-20 season was postponed because of COVID-19, and then it reconvened in the Disney World "bubble" in Florida. The Lakers won the 2020 NBA title in the modified season.
The Lakers lost to the Suns in the first round of the most recent playoffs, triggering many fans to question whether or not James was still at the top of his game.
There has been an ongoing debate the last several years as to who is the best basketball player who ever lived. Debates usually funnel down to a toss-up between Michael Jordan and LeBron James.
James has made the NBA Finals 10 times in his career with three different teams (Cavaliers, Heat, Lakers), going 4-6 in that span.
Jordan made the Finals six times, all with the Chicago Bulls, going 6-0 in a span of eight years (1991-98). Jordan had a two-year absence in the 1994 and 95 seasons when he played professional baseball. Jordan also has an NCAA title from the 1982 season, in which he hit the game-winner in the championship as a freshman that season.