LeBron James, Stephen Curry and Other NBA Stars Give New Meaning to Fast Break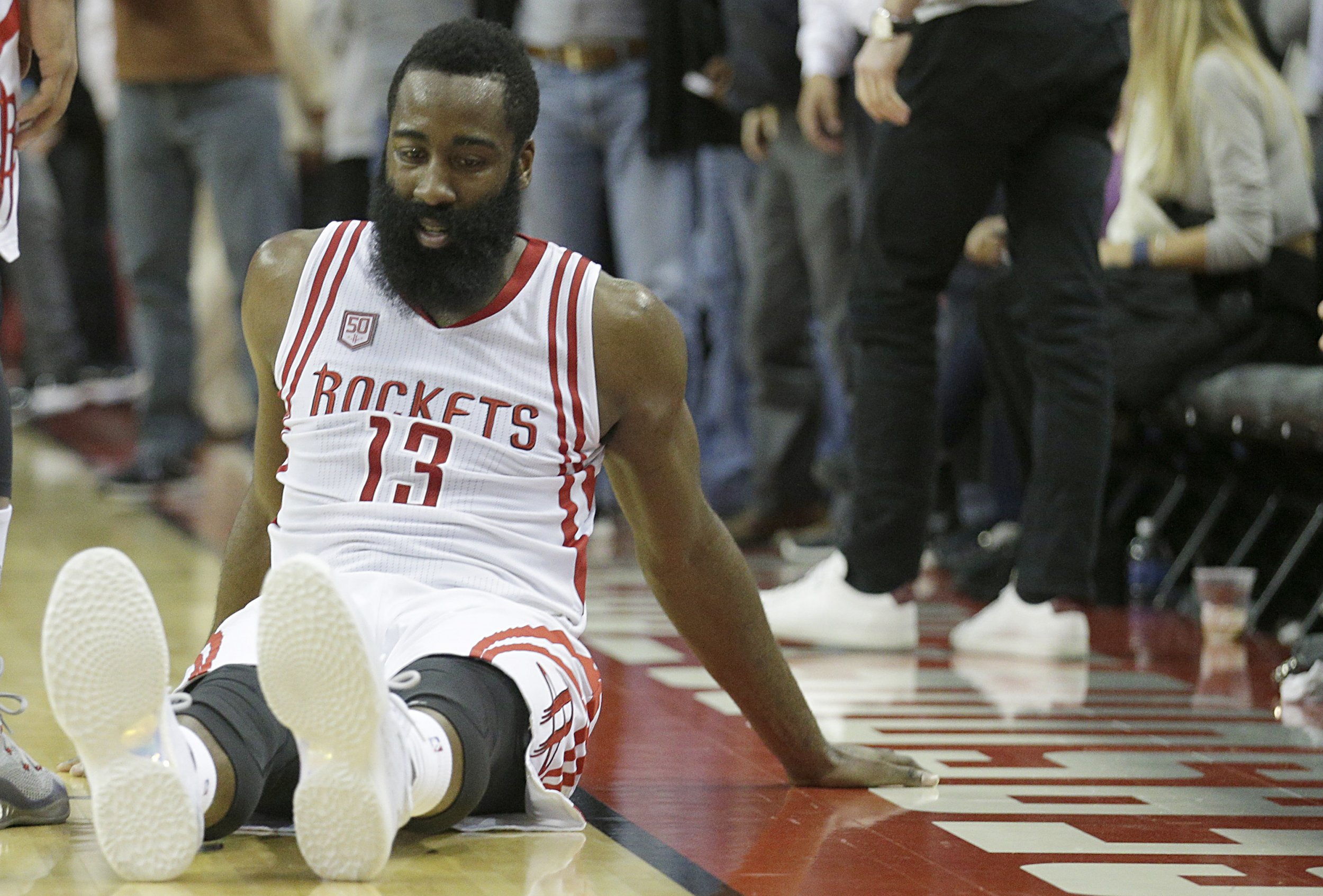 Last spring, NBA superstars and future Hall of Famers Kobe Bryant and Tim Duncan retired. This spring, a plethora of their peers are just tired. Fans clamoring to see their favorite players in action are finding that those same players crave inaction.
A spring break, as opposed to a fast break, is what NBA players appear to need more than college undergrads, many of whom are the same age as the players. The postseason begins in less than a month, but every other NBA story you read concerns ballers being beat. "I'm tired," one performer said. "Tired of playing the game. Ain't it a crying shame. I'm so tired. God damnit, I'm exhausted."
Granted, that performer was Lili Von Shtupp (Madeline Kahn) in Blazing Saddles, a baller of an entirely different variety and era, but today's NBA players feel her pain. Figuratively, at least. "I've played through injuries my whole career," LeBron James said last weekend after he and fellow All-Star Cleveland Cavaliers teammates Kyrie Irving and Kevin Love were given the night off for a road game against the Los Angeles Clippers. "So I deserve to get a game [off] every now and then."
Playoffs? NBA All-Stars are preoccupied with a layoff, at least for a night. Two Saturdays ago, Golden State Warriors coach Steve Kerr sat his three fatigued All-Stars (Stephen Curry, Draymond Green and Klay Thompson) as well as Andre Iguodala on the second night of back-to-back road games. Alas, the latter was a nationally televised ABC prime-time Saturday evening matchup against the San Antonio Spurs, who rested All-Star Kawhi Leonard.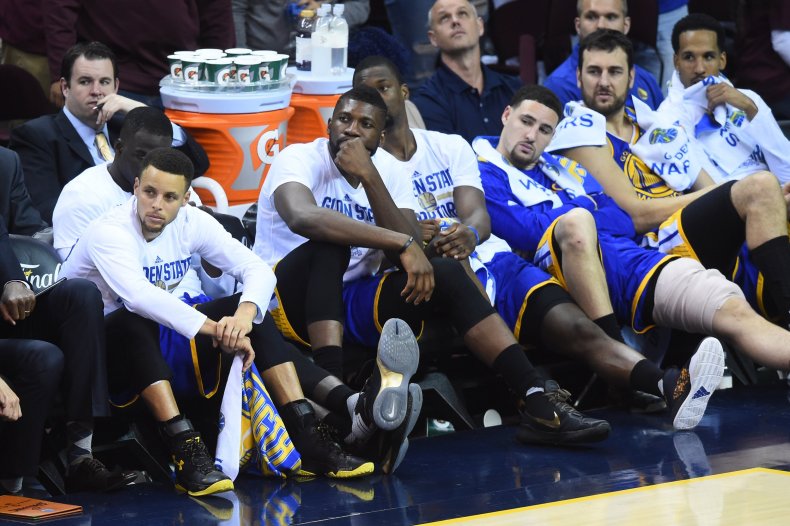 The network had promoted that game between the teams with the NBA's two best records all week, using Lil Jon's "Turn Down for What." For what? For the chance to see Warriors backups Kevon Looney and Patrick McCaw start and shoot a combined one-for-20 from the field as the Dubs lost by 22 (the aforementioned Cavs-Clippers contest was also an ABC Saturday night game, and perhaps the network should consider rebranding it as This Is Not Us).
NBA players need a rest. While Commissioner Adam Silver is relieved to hear "a rest" as two words opposed to one when applied to his charges, he is still mildly annoyed that teams are allowing players to go full-tilt Ferris Bueller in the twilight of the regular season. On Monday, Silver sent a memo to the league's 30 teams in which he stated that sitting healthy star players is "an extremely significant issue for our league" and suggested that team owners should be involved in those decisions. Silver's intentions are forthright, but someone should remind him that every decision New York Knicks owner James Dolan is not involved in is automatically more prudent.
"They're paying me to win a championship," Cavaliers General Manager David Griffin told ESPN after his three All-Stars rested last Saturday on the first night of back-to-backs against the two Los Angeles teams (Cleveland lost, 108-78). "I'm not overly concerned about the perception of it."
Do NBA players really need a night off every now and then, or do coaches and team management simply feel more empowered these days to give them one? The NBA regular season has been 82 games since the 1967-68 season. Back then, teams traveled on commercial flights and did not regularly lodge in four-star hotels. Hall of Famer Elvin Hayes played 16 seasons, beginning in 1968, without ever missing more than one game in any of them. The "E" in "The Big E" did not stand for "excused." Wilt Chamberlain played every game in 10 of his 14 seasons from 1960-1973, though few humans have ever cultivated a more deserved or outsized reputation for stamina.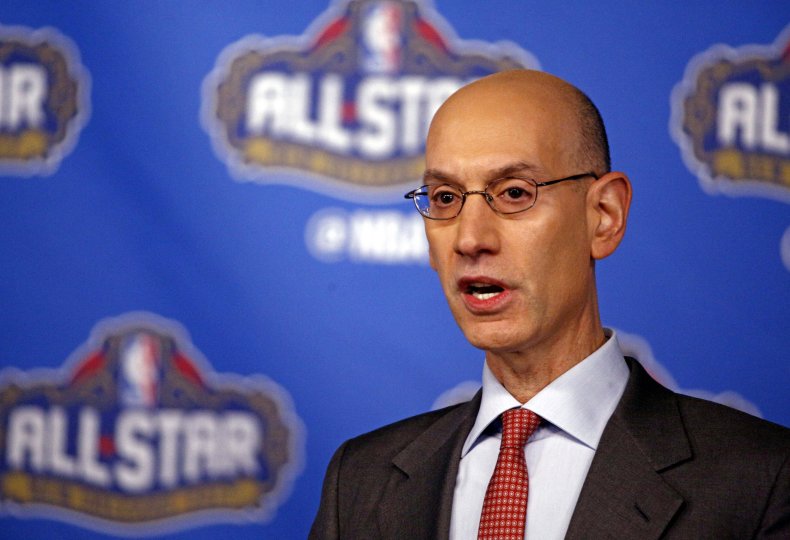 Michael Jordan came along a decade after Chamberlain retired. In the 11 complete seasons he played for the Chicago Bulls (no injuries, no late-season return from the Birmingham Barons), Jordan started all 82 games eight times. In the other three seasons, he played no fewer than 78 games. On the other hand, who is to say whether the NBA careers of Pete Maravich or Bill Walton may have been less injury-plagued had they rested more?
Yes, NBA teams now travel in luxury, take chartered flights and sleep on 500-thread count sheets in hotels. Even foraging for female companionship is easier now, thanks to Tinder. Players who used to have to cross the velvet rope into a club or at least wander down to the hotel lobby are now able to schedule assignations via social media. Talk about room service. "It's absolutely true that you get at least two hours more sleep getting laid on the road today versus 15 years ago," one former All-Star told ESPN recently.
Related: What happened to traveling?
In November of 2012, Gregg Popovich, coach of the San Antonio Spurs, famously sent home his three 30-something All-Stars (Duncan, Tony Parker and Manu Ginóbili) before a televised game against the Miami Heat, who then had James. It was the Spurs' fourth game in five nights. Popovich wanted to give his team a leg up by allowing his stars to put their feet up, but he also wished to send the league a not-so-subtle message about scheduling.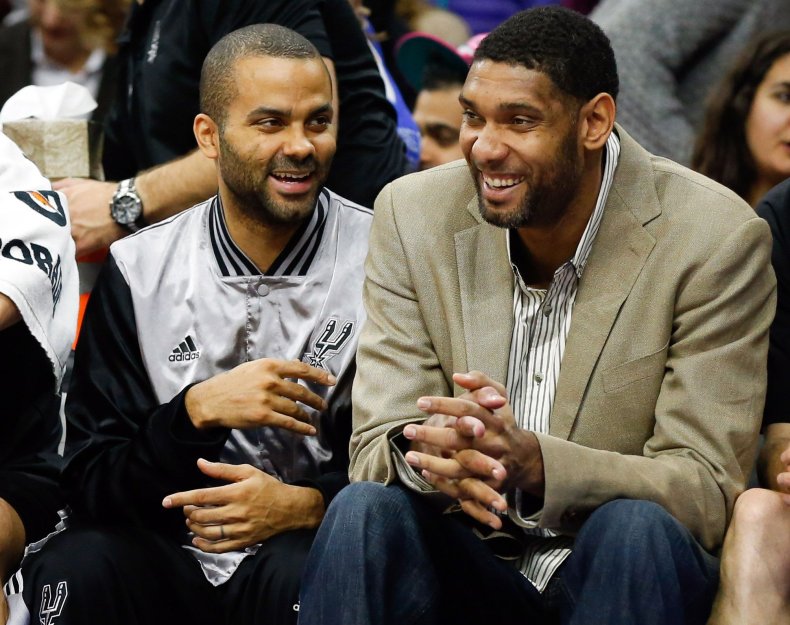 David Stern, the NBA commissioner at the time, fined the Spurs $250,000. Six months later, the Spurs and their aging starting lineup came within one Ray Allen 3-pointer of winning the NBA championship that season (the Heat beat them in seven games). The lesson to other teams was obvious: It's better to be on the court in June than between November and March. Popovich would often sit his aging center, Duncan, and have the scorekeeper list his absence as "DNP-Old."
What may concern Silver is that playoff-bound teams are not the only ones resting players. Lottery-bound teams hoping to improve their lot in the NBA draft are doing so as well. The Los Angeles Lakers, who own the league's second-worst record, have shut down healthy veteran starters Luol Deng and Timofey Mozgov for the rest of the season. Not to be worsted, the Phoenix Suns, who have the NBA's third-worst record, have shut down starters Eric Bledsoe, Tyson Chandler and Brandon Knight.
In the NBA, the box score line "DNP-Rest" is now as prevalent with bottom-tier teams as it is for top-tier squads. What can be done? The NBA will start the season a week earlier next year, which should eliminate one or two back-to-backs per team. A few pundits have suggested the league shorten the regular season, but why not abbreviate the postseason? To win an NBA championship a team must win four seven-game series, which is potentially 28 games, which equals more than one-third of the regular season. College basketball gives us March Madness. The NBA cannot help but mire us in spring somnolence.
It may not solve the rest issue, but here's a modest proposal: Divide the NBA back into four divisions once more and two conferences. Six teams from each conference make the playoffs, with the two division winners earning a first-round bye. Make the first and second rounds best-of-five series while maintaining best-of-seven for the conference finals and NBA Finals.
The benefits? The four division winners receive an extra week or more of rest, a deserved reward for a regular season well-played (dangling that carrot might induce teams to not rest players as much in March). Also, the Finals would conclude around Memorial Day weekend. Which is more humane to players and fans alike.
Back in 2013, when the Spurs and the Heat met in their memorable NBA Finals, Game 7 tipped off on June 20, the first day of summer. That meant that those players had played through four seasons while staying in a Four Seasons. No wonder they were so spent.