For the second time in four days, a soccer star in Europe has told NBA megastar LeBron James to stay out of politics and "stick to sports." AC Milan forward Zlatan Ibrahimović on Tuesday doubled down on his remarks from last week.
Ibrahimović made his most-recent remarks Tuesday ahead of the the Italian music festival called Sanremo that he's co-hosting. He was asked about his comments on James during a news conference.
"Athletes unite the world, politics divide it," Ibrahimović said. "Our role is to unite the world by doing what we do best. Athletes should be athletes and politicians should do politics."
Ibrahimović, 39, is Swedish by birth. Last Thursday he conducted an interview for a Swedish station, and he called James "phenomenal" at basketball, but expressed disdain for people of elevated status to reach outside their realm.
"[LeBron] is phenomenal at what he's doing, but I don't like when people have some kind of status, they go and do politics at the same time," James said. "Do what you're good at. Do the category you do. I play football because I'm the best at playing football.
"I don't do politics. If I would be a political politician, I would do politics. That is the first mistake people do when they become famous and they become in a certain status. Stay out of it. Just do what you do best, because it doesn't look good."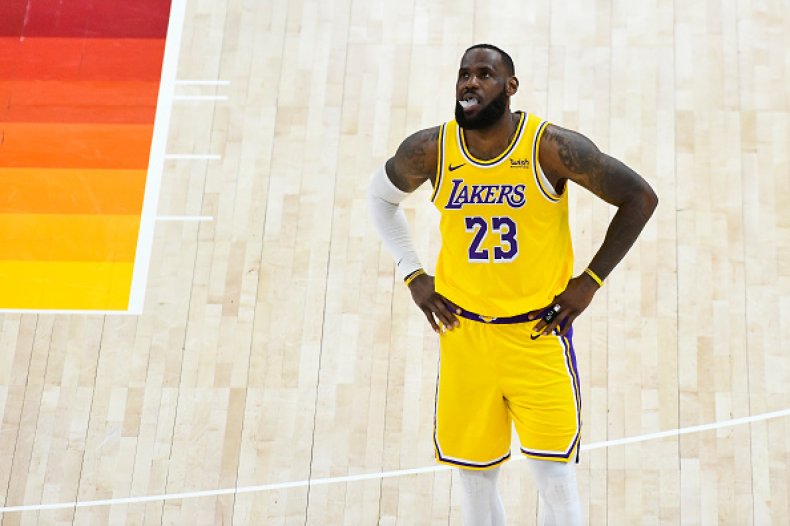 James sniped back on Saturday, saying he does his "homework" before speaking out on issues.
"He was the same guy who said when he was back in Sweden ... because his last name wasn't a certain last name, that he felt there was some racism going on when he was out on the pitch," James said. "I speak from a very educated mind, so I'm kind of the wrong guy to actually go at because I do my homework."
Although Ibrahimović was born in Sweden, his heritage traces back to Bosnia, which leads to his last name that doesn't particularly sound Swedish.
"I am not Andersson or Svensson," Ibrahimović once said while referring to media members he called racist. "If I would be that, trust me, they would defend me even if I would rob a bank. They would defend me, I tell you."
James has tried to use his platform to be a voice for those who don't have one. That came to a boil in late 2019 during a spat with Daryl Morey, who was the general manager of the Houston Rockets at the time. Morey tweeted that he supported a Hong Kong that was free from Chinese communism.
LeBron James called Morey "uneducated" in this tweet:
"We all have freedom of speech, but at times, there are ramifications for a negative that can happen," James said that October night. "I don't want to get into a feud with Daryl, but I believe he wasn't educated on the situation at hand, and he spoke. Some of the people have been harmed, and not financially but physically, emotionally and spiritually."
James' comments not only drew harsh comments from NBA fans, but from Washington lawmakers on extreme opposite side.
Republican Sen. Ted Cruz and Democratic Rep. Alexandria Ocasio-Cortez teamed up to sign a letter condemning the NBA's cozy relationship with China, saying the league supported China over "American values."
Correction 3/8/21: This article originally named the soccer player criticizing LeBron James as Zlatan Ibrahimov. The Sweden and AC Milan striker's name is Zlatan Ibrahimović. Newsweek regrets the error.