LeBron James vs. Donald Trump: Why It Matters the NBA Star Is Taking a Stand Against the President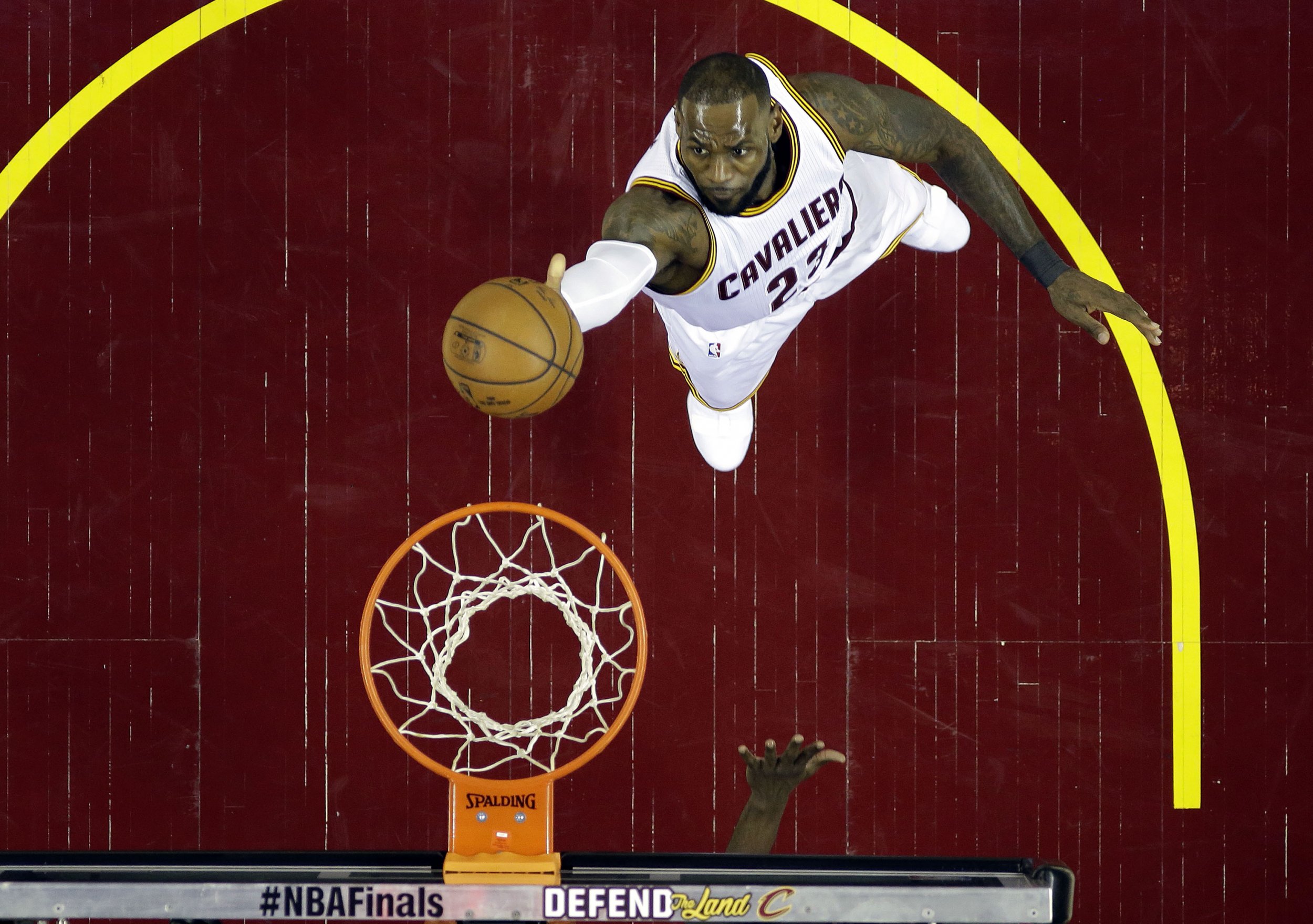 The chorus rebuking President Donald Trump grows louder by the day, and it isn't exactly novel for just about anyone—outside of Republicans in Congress, that is—to admonish the president. But when LeBron James does something—anything, really—it stands out.
There is no current American athlete more important, famous or relevant. For the better part of a decade he's been the best player in a sport that's increasingly popular with young Americans. And his entire career he's avoided the sorts of scandals that have plagued countless other top athletes. So it matters when James criticizes the president of the United States.
He did so repeatedly and forcefully this week after Trump opted to half-heartedly condemn neo-Nazis—claiming counterprotesters were also bad—even after a white supremacist drove a car into a group of anti-Nazi marchers in Charlottesville, Virginia, killing a woman and injuring more than a dozen. Said James in front of thousands of kids at an event for his charity:
"I know there's a lot of tragic things happening in Charlottesville. I just want to speak on it right now. I have this platform and I'm somebody that has a voice of command, and the only way for us to be able to get better as a society and us to get better as people is love. And that's the only way we're going to be able to conquer something at the end of the day. It's not about the guy that's the so-called president of the United States, or whatever the case. It's not about a teacher that you don't feel like cares about whatˆ's going on with you every day. It's not about people that you just don't feel like want to give the best energy and effort to you. It's about us. It's about us looking in the mirror. Kids all the way up to the adults. It's about all of us looking in the mirror and saying, 'What can we do better to help change?' And if we can all do that and give 110 percent...then that's all you can ask for. So, shoutout to the innocent people in Charlottesville and shoutout to everybody across the world that just want to be great and just want to love. Thank you, and I love you all."
He would later follow up with a tweet that was also critical of Trump. James wrote, "Hate has always existed in America. Yes, we know that but Donald Trump just made it fashionable again! Statues has nothing to do with us now!"
James had no obligation to speak his mind. And his decision to do so—even if to say something as ostensibly obvious as Nazis are bad, racism is wrong, and love is good—comes with potential negative ramifications. When it comes down to it, athletes are effectively in sales—they're convincing you their thing (a ticket to a game, a sneaker, a television package) provides more value than literally anything else you could spend that money on. A lot of people voted for Trump, which means a lot of people might disagree with James. But his generation, perhaps with the Cleveland star at the helm, has done well to ignore the "Stick to sports" folks who seem to plague every message board online.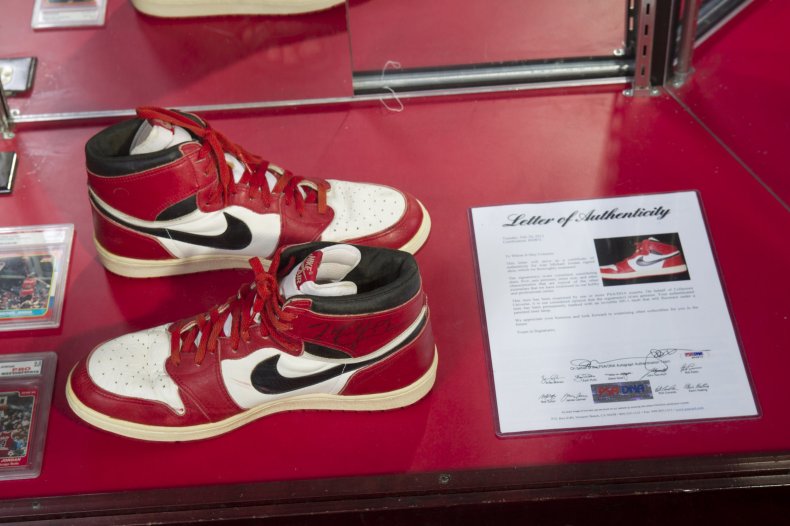 That hasn't always been the case. Michael Jordan—James' historical counterpart and the barometer by which the Cleveland Cavalier has always been measured—famously avoided anything that might put a crack in his sterling image. It's lore that Jordan once avoided giving an endorsement on a political race in his home state of North Carolina, even though one candidate was widely considered a racist, because, "Republicans buy shoes, too." And while that quote was secondhand and has since been called into question, it does do a nice job of summarizing the way Jordan operated.
But more and more athletes—African-American athletes, especially—have begun taking stances against things they feel are unjust, in the model of predecessors like Kareem Abdul Jabbar, Jackie Robinson and Muhammad Ali. In 2016, for instance, James and fellow NBA superstars Carmelo Anthony, Chris Paul and Dwayne Wade cited these former athletes when they opened ESPN's ESPY Awards with a call for social change after a week defined by police-involved shootings.
"The system is broken, the problems are not new, the violence is not new, and the racial divide definitely is not new, but the urgency for change is definitely at an all-time high," Anthony said.
Since then, NFL quarterback Colin Kaepernick began taking a knee during the national anthem to protest the oppression of people of color in the United States, inspiring others to follow suit, and has since effectively been blackballed from the league. But athletes aren't relenting. Recently unretired Oakland Raider Marshawn Lynch sat during the anthem this week, as did Seattle Seahawk Michael Bennet.
"The last week, with everything that's been going on in the last couple months—especially after the last couple days seeing everything in [Charlottesville] Virginia...I just wanted to be able to continue to use my platform to be able to speak on injustice," Bennett said.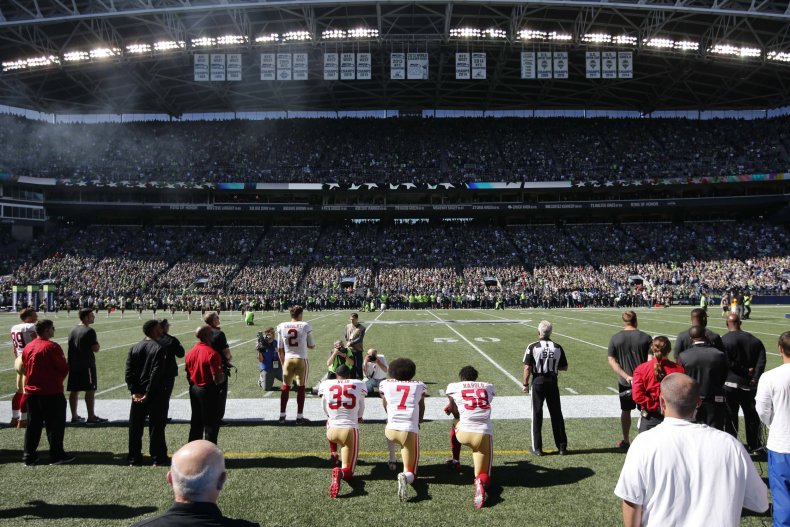 It all points to a simple fact: Sports are not a haven from politics or real-world issues anymore. That's important. The country is divided at the moment, and we largely only ingest the news and entertainment we want to ingest. Consider that the most popular TV show these days, Game of Thrones, is watched by about 16 million people while more than 105 million people watched the finale of M*A*S*H in 1983.
Live sports are one of the few things we really pay attention to en masse. About 111 million people watched the latest Super Bowl, while nearly 25 million watched Game 5 of the latest NBA Finals. LeBron James could live a sterilized public life. It'd likely be easier. But he has millions of people at his beck and call, and in a 24-hour news cycle, literally everything he does is news. (Similar to the aforementioned "so-called president.")
It might seem a benign observation on James' part to condemn white supremacists and to tell the world he felt heartbreak over senseless death. But the year is 2017, and amid the constant tumult and shouting, it's helpful to have a voice—especially one massively amplified by celebrity—advocate for love.