LeBron Is a 'Much Better Basketball Player' Than Michael Jordan, Says Isiah Thomas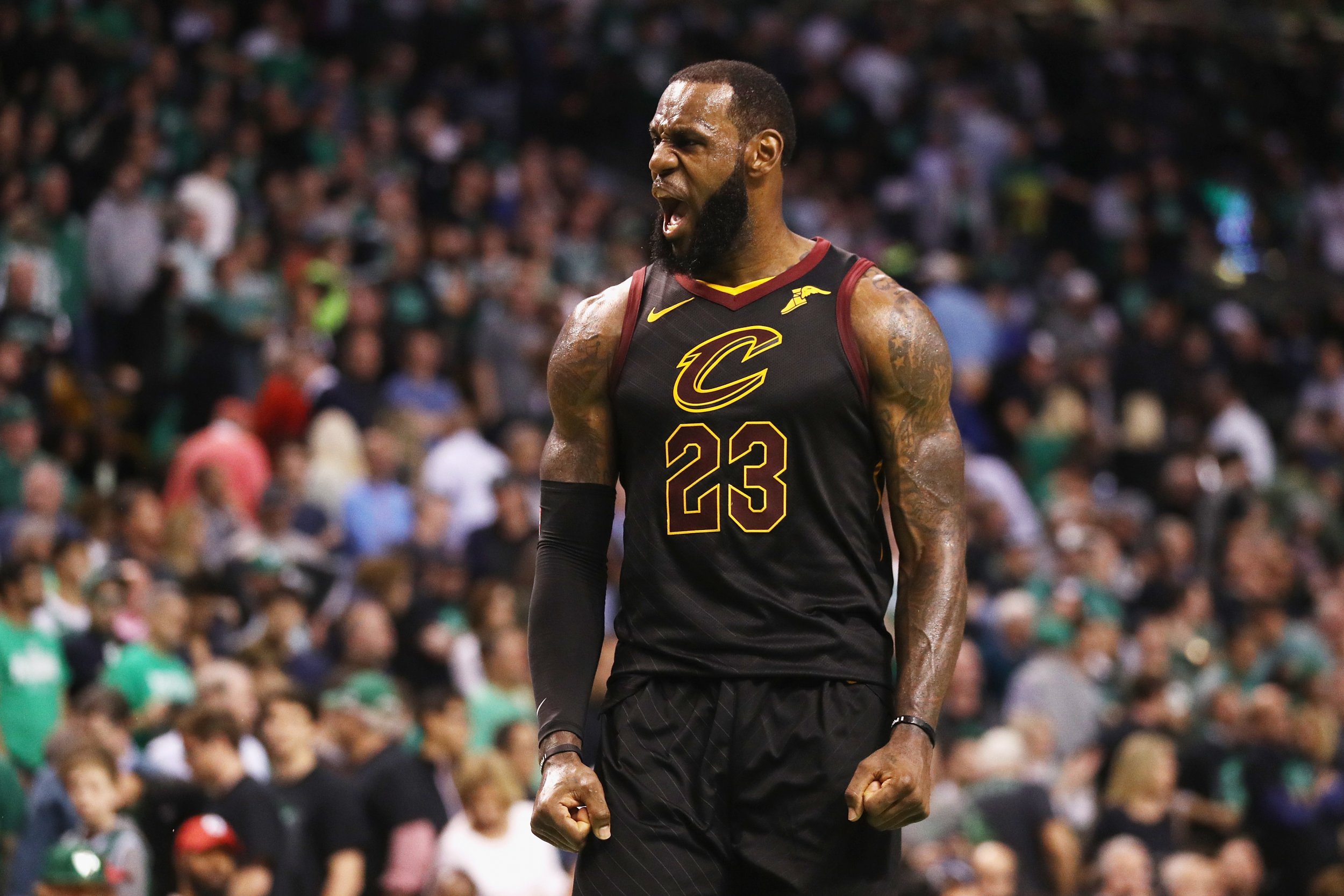 LeBron James' performances this postseason have reignited the debate over who should be considered the greatest basketball player in history: him, or Michael Jordan.
The three-time NBA champion took 35 points, 15 rebounds and nine assists on Sunday night as the Cleveland Cavaliers won Game 7 in Boston to clinch the Eastern Conference title for the fourth consecutive year.
According to former Detroit Pistons point guard Isiah Thomas, however, there's no debate at all.
"When you talk about just a basketball player—a complete basketball player—LeBron James is a much better basketball player than Michael Jordan," he said on ESPN's The Jump show. "Michael Jordan was a great scorer, and he did some things that LeBron has been criticized for not doing."
LeBron has been a man on a mission in this playoffs, becoming only the second player in history to overcome a 0-2 deficit in a playoffs series three times, as he reached the NBA Finals for an incredible eight consecutive year.
While the Cavs are clearly the underdogs ahead of their fourth final in a row against Golden State, Thomas believes LeBron doesn't have to win another title to prove he's better than Jordan.
"I had the chance to participate, observe, and compete against Michael Jordan," he added.
"And I also observed him in the 90s as he dominated for his six-year run.
"Then I'm looking at what LeBron James has done and his body of work. What I'm witnessing and seeing in LeBron James, as a complete basketball player, dominating this period of time—I haven't seen anyone else do that in our league, with the exception of two people, and that's Kareem Abdul-Jabbar and Bill Russell."
Even by his lofty standards, LeBron's performances this postseason have been nothing short of sensational. The four-time MVP averaged 34 points while shooting 54.2 percent from the field, 9.2 rebounds and 8.8 assist over 41.3 minutes in 18 playoff games.
The fact he has done so despite being surrounded by arguably the worst supporting cast he's had in any of his previous seven trips to the finals has only strengthened suggestions the kid from Akron can legitimately claim to be the GOAT.
However, unless the Cavs can spring a major surprise and defeat the Warriors, LeBron could end up losing his sixth NBA Finals and his third in the last four years.
Jordan, meanwhile, won a ring each time he reached the finals. However, falling at the last hurdle is not just LeBron's prerogative. He is on a list of illustrious names, who have played for much better teams than the current Cavs.
Wilt Chamberlain, Magic Johnson and Abdul-Jabbar all lost four finals each, while Elgin Baylor and Jerry West were on the losing side eight times.