LeBron to Philly? Rumors Suggest Sixers Chasing Cavs Star Long Linked to Lakers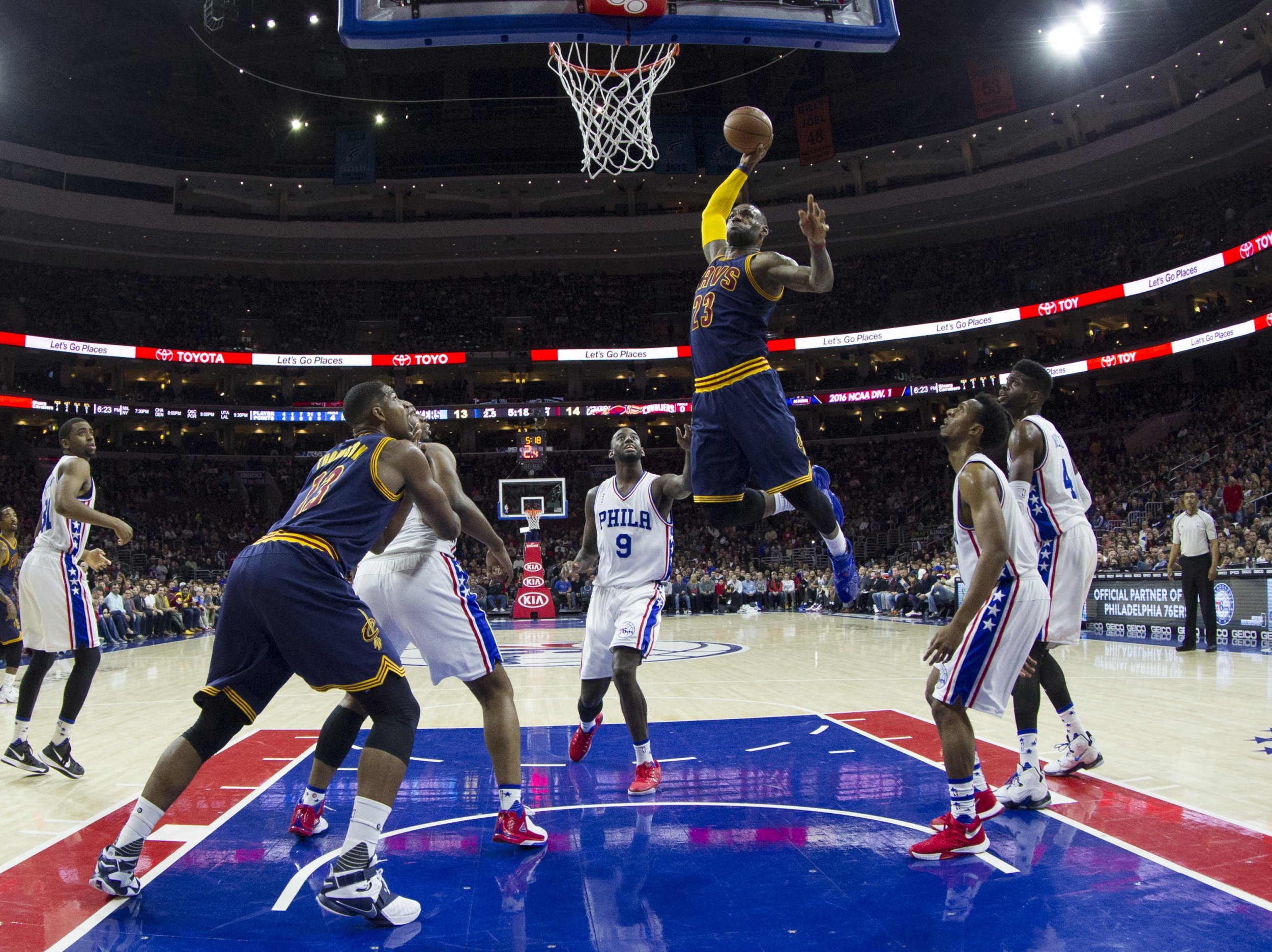 Pretty much every NBA team could use LeBron James on its roster. So it's no surprise that the Cleveland Cavaliers star has a handful of serious suitors if and when he hits free agency this summer. According to a report this week from USA Today, you can add the Philadelphia 76ers to the list of franchises that plan to pursue the all-star forward.
There were precious few details in the report, so take it with the proverbial grain of salt. But there is apparently real interest in Philly. "Executives around the league believe Sixers president of basketball operations Bryan Colangelo will attempt to sign James," wrote Jeff Zillgitt.
For years, the Sixers were a laughing stock in the NBA, losing games by the bucketful. But the team developed a forward-thinking plan from former general manager Sam Hinkie, who stockpiled draft picks to land young, cheap talent. The team has displayed incredible promise this season, opening at 11-8 thanks to fast starts from rookie Ben Simmons and center Joel Embiid. Philly is suddenly an attractive destination, and it's not totally crazy to see it as a landing spot for a star such as James.
James and the Cavs were just in the City of Brotherly Love on Monday, and LeBron put on a clinic as Cleveland cruised to a 113-91 victory. He praised the organization before the matchup, telling reporters, "The [Sixers] organization has done a great job in believing in [coach] Brett Brown's system, believing in what he wanted to do, and they gave him some time."
Zillgitt, of USA Today, argued this week that James would be smart to consider Philly: "The Sixers are an intriguing possibility, and if James' goal remains competing for championships and Cleveland is no longer the place, the Sixers can make a compelling case."
Philadelphia is still a longshot landing spot for James. It has long been rumored that he'll head to Los Angeles—where he has a home—after this season. "I'm eradicating all conjecture and uncertainty!" wrote longtime NBA writer Peter Vecsey in September. "I'm comfortable now in stating unequivocally, LeBron will leave the Cavaliers a second time and join the Lakers, and return the team to L.A. Lore status." Or, of course, James could just stay in Cleveland.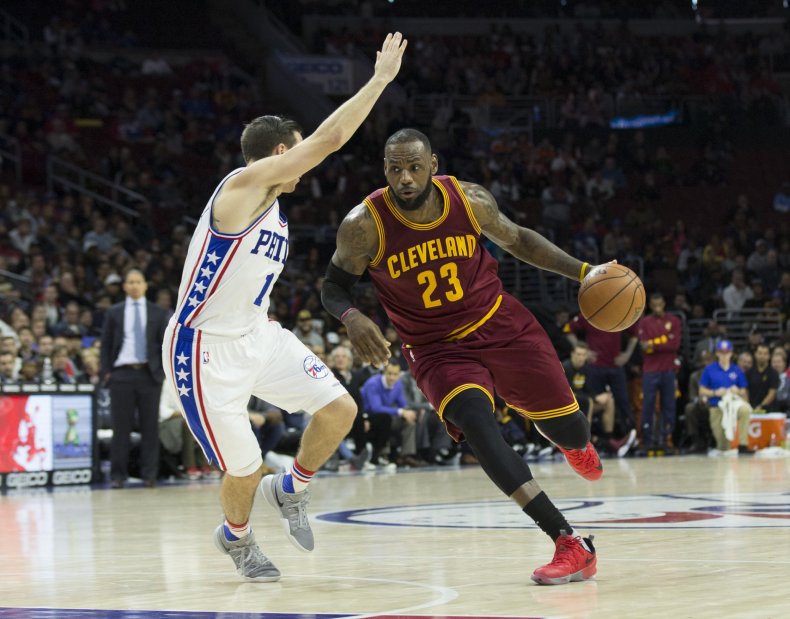 Still, Philly fans want James in the Sixers locker room. At Monday's game, fans had signs pleading with him to join the Sixers. And some have noted that James has been a mentor to Simmons, who is signed to Klutch Sports, the agency run by LeBron's longtime friend and agent Rich Paul.
Philadelphia certainly has a bevy of young talent to complement James, which could extend the championship window for the 32-year-old player. And while it's unlikely seems unlikely he ends up in Philly, but it's interesting that rumors suggest the Sixers think they have a good enough argument to give it a shot.