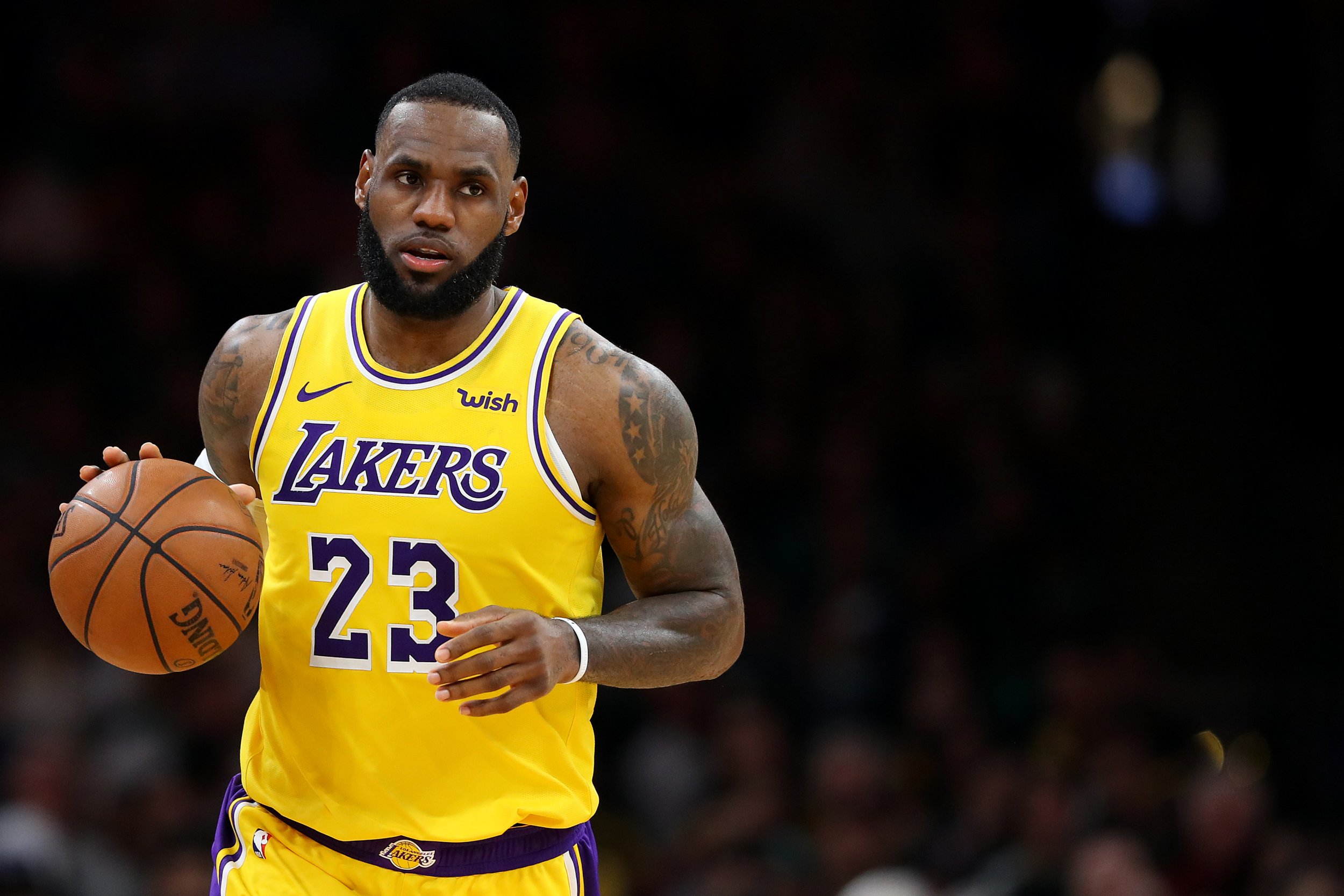 The Los Angeles Lakers failed to land Anthony Davis before the trade deadline, but LeBron James ensured he will play alongside the New Orleans Pelicans star at least once this season.
The three-time NBA champion selected the 25-year-old on his All-Star team on Thursday night, just hours after the NBA trade deadline had passed.
The Lakers had actively pursued Davis since he asked to be traded last week but they failed to reach an agreement with the New Orleans Pelicans.
The significance of LeBron selecting Davis was not lost on Giannis Antetokounmpo—the captain of the other All-Star team. "Isn't that tampering?" the Milwaukee Bucks star said jokingly after James had drafted Davis. "Tampering rules [do] not apply on All-Star Weekend," three-time NBA champion LeBron swiftly replied.
Charles Barkley also poked fun at LeBron, suggesting that if Antetokounmpo really wanted Davis on his All-Star team he could follow the Lakers' example.
Los Angeles looked willing to trade almost half of its roster—including Brandon Ingram, Kyle Kuzma and Lonzo Ball—to land Davis, and Barkley was quick to remind James of that. "The best way to do it is for Giannis to trade everybody on his bench for Anthony Davis," Barkley said during the draft, which was televised by TNT. Last year, which marked the introduction of the All-Star draft, the process was not broadcast on TV.
Barkley's suggestion prompted laughter from the two captains, who were tasked with picking four starters in the first round and seven reserves in the second round each.
LeBron selected Kevin Durant with his first pick, while Antetokounmpo opted for Durant's teammate Stephen Curry.
Boston Celtics guard Kyrie Irving, Toronto Raptors forward Kawhi Leonard and Houston Rockets star James Harden were also selected on James's team.
Antetokounmpo opted for Philadelphia 76ers big man Joel Embiid, Oklahoma City Thunder wing Paul George and Charlotte Hornets guard Kemba Walker.
Having selected Davis with his first second-round pick, LeBron then drafted Klay Thompson of the Golden State Warriors, Washington Wizards' Bradley Beal, Damian Lillard of the Portland Trail Blazers and Russell Westbrook of the Oklahoma City Thunder as guards.
Minnesota Timberwolves' Karl-Anthony Towns and San Antonio Spurs' LaMarcus Aldridge are the only two big men on James's bench.
Antetokounmpo selected two centers, Orlando Magic's Nikola Vucevic and Denver Nuggets' Nikola Jokic alongside Detroit Pistons forward Nikola Jokic.
The backup guards are D'Angelo Russell of the Brooklyn Nets, Ben Simmons of the Philadelphia 76ers and Toronto Raptors' Kyle Lowry. Antetokounmpo also picked his teammate Khris Middleton.
Simmons and Westbrook were then traded, before LeBron picked his close friend Dwyane Wade in the third and final round, while Antetokounmpo selected Dirk Nowitzki.
The two veterans were specifically added to the pool of players available for selection by NBA commissioner Adam Silver.
Uncommon Knowledge
Newsweek is committed to challenging conventional wisdom and finding connections in the search for common ground.
Newsweek is committed to challenging conventional wisdom and finding connections in the search for common ground.
About the writer
Dan Cancian is currently a reporter for Newsweek based in London, England. Prior to joining Newsweek in January 2018, he was a news and business reporter at International Business Times UK. Dan has also written for The Guardian and The Observer.