LeBron 'Ready to Take on Jordan' in Goat Showdown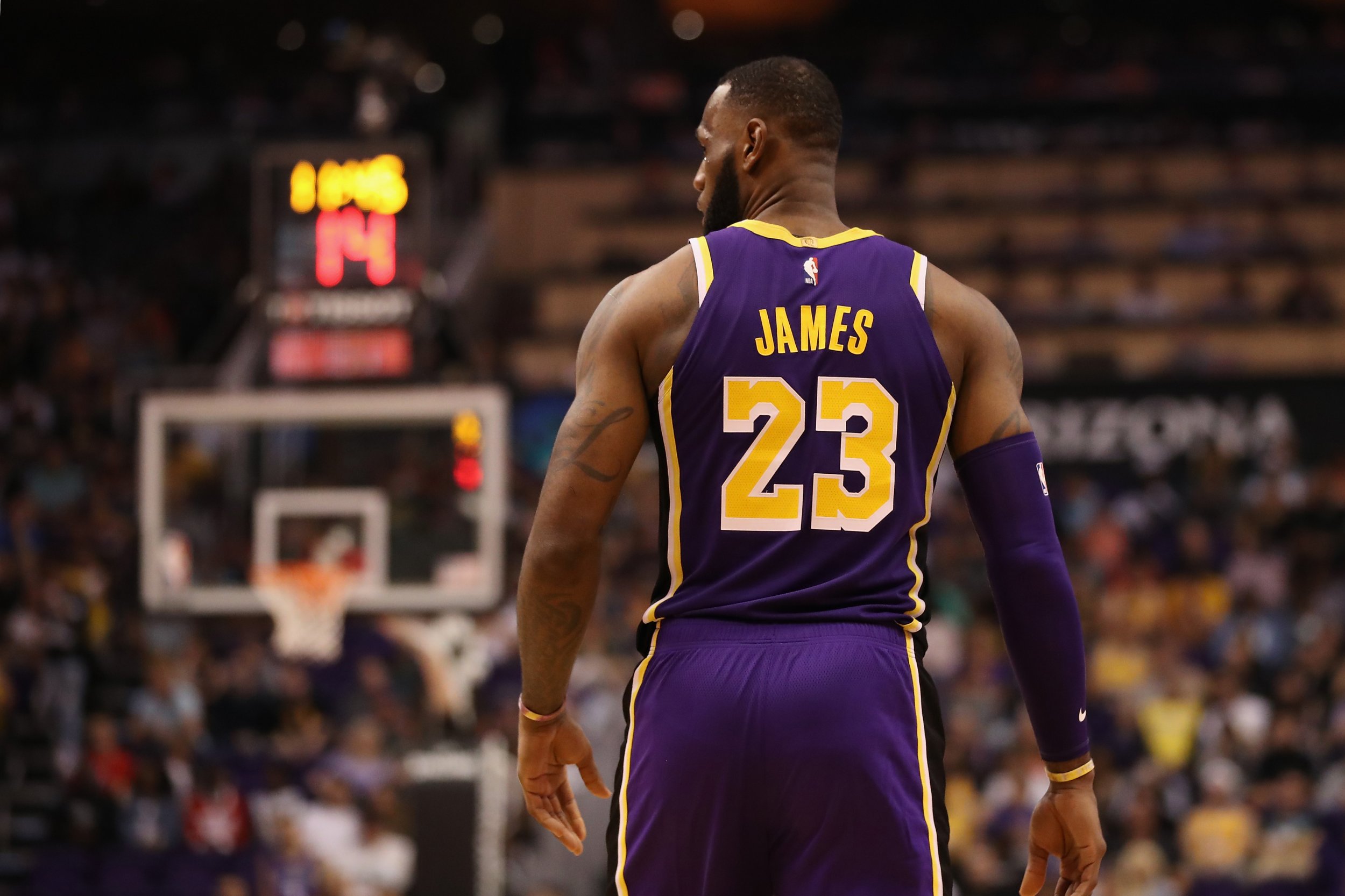 Arguably the two greatest players in NBA history, Michael Jordan and LeBron James never came across each other on the court.
For a brief moment, however, MJ seemed to hint he was ready to face the three-time NBA champion in a one-on-one contest aimed at ending the debate over who of the two is the greatest player of all time.
"A lot of talk going on these days about who's the greatest ever," Jordan said in a promotional video for NBC Sports.
"About who has the titles, the raw talent, the most clutch moments. I get it, it's a tough call. I mean, even the jersey numbers are the same but maybe the best way to settle this debate is to play it out head to head."
Alas, for NBA fans the dream of seeing LeBron and MJ facing each other will remain just that, as the clip was promoting the next instalment of Sunday Night Football, which will see the New England Patriots host the Green Bay Packers in Week 9.
Following Jordan's introduction, the video pans away from him to show a brief montage of Tom Brady and Aaron Rodgers before returning to the Bulls legend, who declares: "I'll watch that."
LeBron joked on Twitter that he would have been more than ready to face the six-time NBA Finals MVP in a head-to-head.
"IM READY!!!!" the Los Angeles Lakers star wrote.
"Oh my bad I thought, maybe u were, umm never mind back to my regular schedule program."
Like MJ and LeBron, who have come to symbolize the number 23 in the NBA, Brady and Rodgers have given the number 12 an aura of its own in football. However, while the latter duo have come up against each other before—Brady made its NFL debut in 2000, followed five years later by Rodgers—LeBron and Jordan never crossed paths.
MJ retired for a second and final time at the end of the 2002-03 season, just months before the Cleveland Cavaliers selected LeBron with the number one overall pick of the 2003 draft.
On Saturday, the four-time MVP moved up to sixth in the NBA's all-time scoring list with 31,188 points, surpassing Dirk Nowitzki. LeBron had 35 points and 11 rebounds as the Lakers lost 110-106 in San Antonio against the Spurs and now has Wilt Chamberlain firmly in his sight. The former Sixers and Lakers legend amassed 31,419 points during his career and LeBron should easily overtake him this season, given he is currently averaging 27.3 points per game.
It will take him longer to catch Jordan, who sits fourth on the all-time list with 32,292 points.