LeBron Reveals Who He Would Vote for in the MVP Race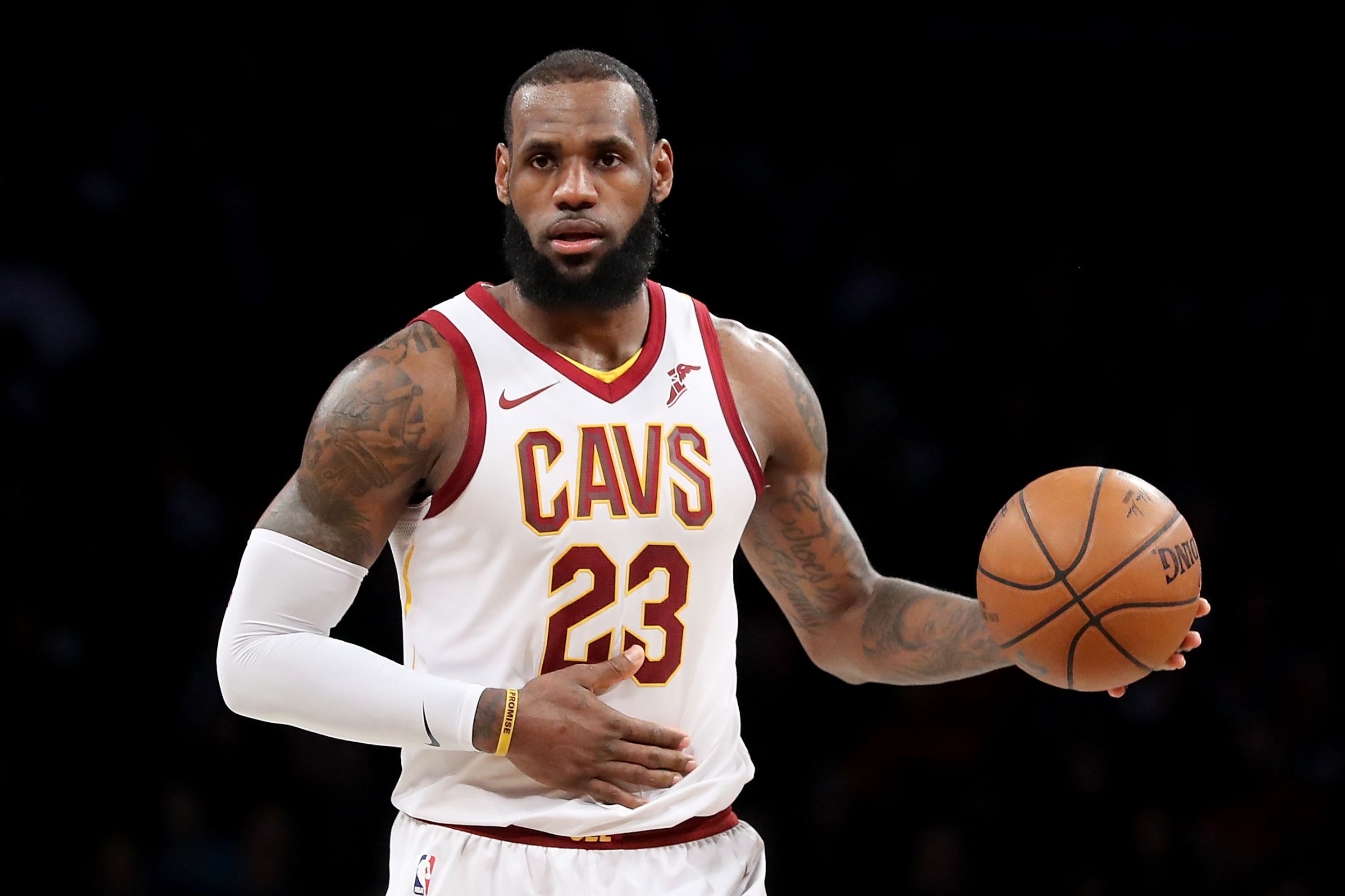 The race for the MVP is hotting up and LeBron James knows exactly who he would vote for if he could. The player that the three-time NBA champion would give his vote to is none other than LeBron James himself.
"I would vote for me," James told the Associated Press. "The body of work, how I'm doing it, what's been happening with our team all year long, how we've got so many injuries and things of that nature, guys in and out, to be able to still keep this thing afloat, I definitely would vote me."
It is hard to disagree with his assessment. In his 15th season in the NBA, James has been in spectacular form, averaging 27.4 points, 8.6 rebounds and a career-best 9.1 assists per game.
The Cleveland Cavaliers have endured a turbulent season so far but the four-time MVP, who is shooting 54.8 percent from the field and 36.2 percent from behind the arc, has been at his best and is the main reason why the Cavs are third in the Eastern Conference with a 44-30 record.
Last weekend, LeBron became the oldest player in NBA history to produce at least 2,000 points, 500 rebounds and 500 assists in a single season, a record previously held by the likes of Oscar Robertson and Larry Bird.
Amazingly, James is also the youngest player to register such figures, having done so during the 2004-05 season at just 20 years of age.
This season is the first time since the 2013-14 campaign that the Ohio native has surpassed the 2,000-point threshold in a season. This also makes him one of only three players in the history of the league to have scored 2,000 points or more in 10 different seasons, surpassed only by Michael Jordan and Karl Malone with 11 and 12 respectively.
The 37 points he scored in the win against the Brooklyn Nets on Sunday also meant he had recorded the best offensive week of his career, as reported by Micah Adams of ESPN.
James contributed to 63.3 points per game, while shooting 63 percent from the field and helping the Cavs to four consecutive wins.
After winning four MVP trophies in five years between the 2008-09 and 2012-13 seasons, James is desperate to reclaim the award.
"At this point in my career, I'm just trying to break the mold, break the narrative of guys in their 15th year […] I'm trying to do things that have never been done before," he was quoted as saying by the Associated Press. "It's crazy because I'm not setting out to do it. It's just kind of happening organically. I'm just training my body and training my mind and going out and playing and seeing what happens."
The Cavs' winning run, however, came to an end on Tuesday night as they fell to a 79-98 loss in Miami against the Heat, which kept James to 18 points and 39 percent from the field.