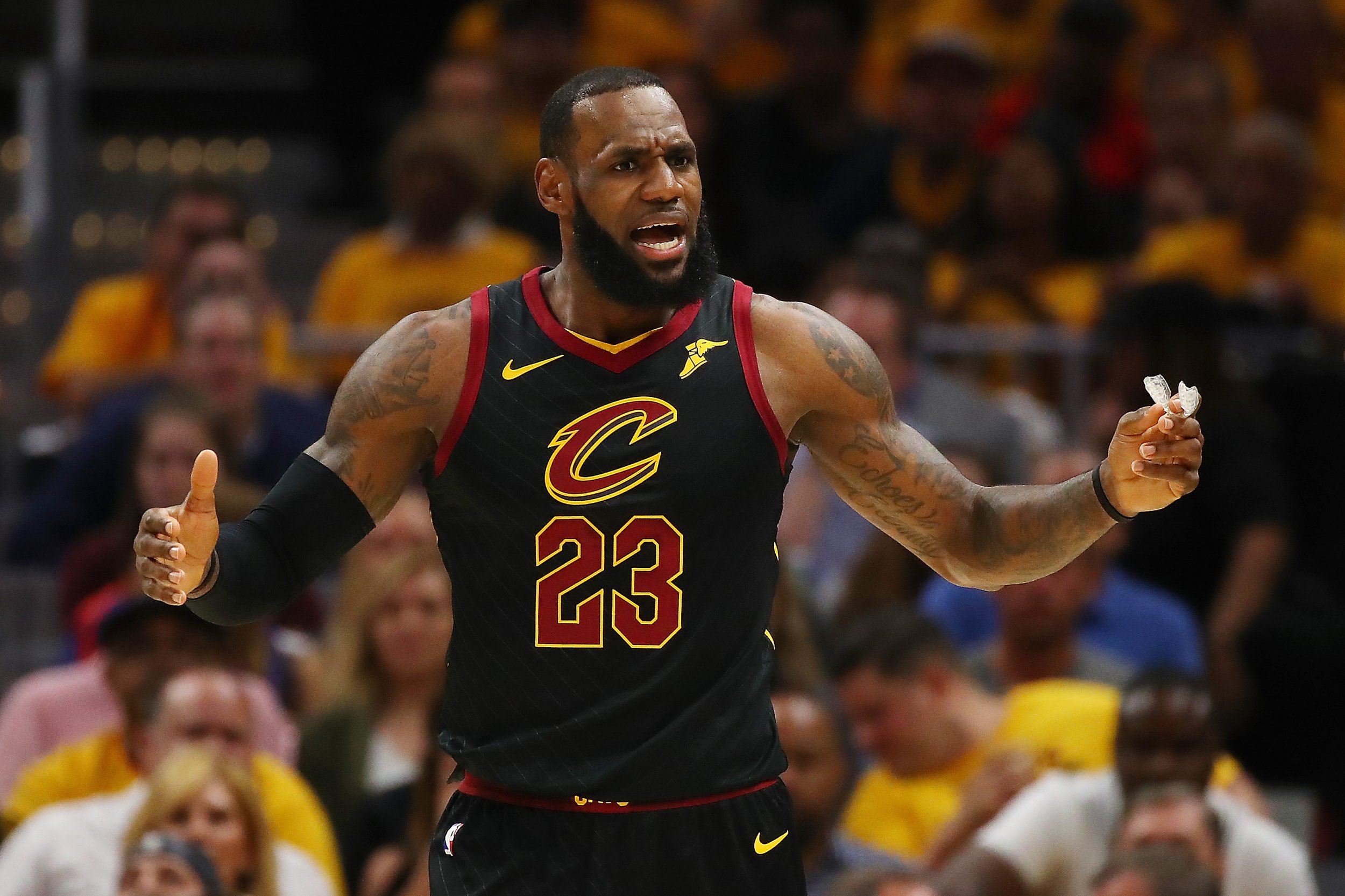 The only certainty about LeBron James's future is that nobody bar the three-time NBA champion himself knows what he will do in the summer.
Regardless of how far Cleveland gets into the playoffs, LeBron is widely expected to opt out of the final year of his deal with the Cavs to explore his free agency options this summer. The four-time MVP could opt to leave Ohio for a second time or he could opt to re-sign with the Cavs for another season and then put pen to paper to another long-term deal or leave in the summer of 2019.
A number of teams have jostled for positions in a bid to lure James away from Cleveland and Paul Pierce believes the Sixers and the Rockets would give him the best chance to mount a serious title bid next season.
Philadelphia can clear out cap space to sign the 33-year-old and has the most exciting core of young players in the NBA , while Houston has two experienced super stars like Chris Paul and James Harden already on its roster.
"It all depends on, I think with LeBron it's about the opportunity to win a title," the 2008 NBA champion was quoted as saying by UPROXX.
"The only teams that I see that make sense for him are possibly Houston or Philadelphia. Those guys instantly have a chance to beat, knockoff, or win a championship, with that roster, if you have LeBron. "
The Lakers have long been considered as the favorite to land LeBron, given they can clear out salary space for two max-level contracts this summer and James has a house in California.
However, while the Lakers have a group of exciting young players to build around, Pierce believes they are still a few years away from competing for a title and LeBron can't afford to wait for them to develop.
"There's a lot of rumors about the Lakers and all that, but I just don't see what they can do over there right away," he added.
"It'd have to be a quick fix to be a contender in one year for Los Angeles. So those are the two teams right there that I feel if he goes there, that's his best opportunity to win."
Pierce's opinion echoes that of a prominent NBA agent, who suggested last week the Lakers will overlook LeBron as they have set their sights on signing Kawhi Leonard as a free agent in the summer of 2019.
"He [LeBron] is not going to the Lakers because they know they can get Kawhi [Leonard] next summer," the agent was quoted as saying by Bleacher Report.
About the writer
Dan Cancian is currently a reporter for Newsweek based in London, England. Prior to joining Newsweek in January 2018, he was a news and business reporter at International Business Times UK. Dan has also written for The Guardian and The Observer.