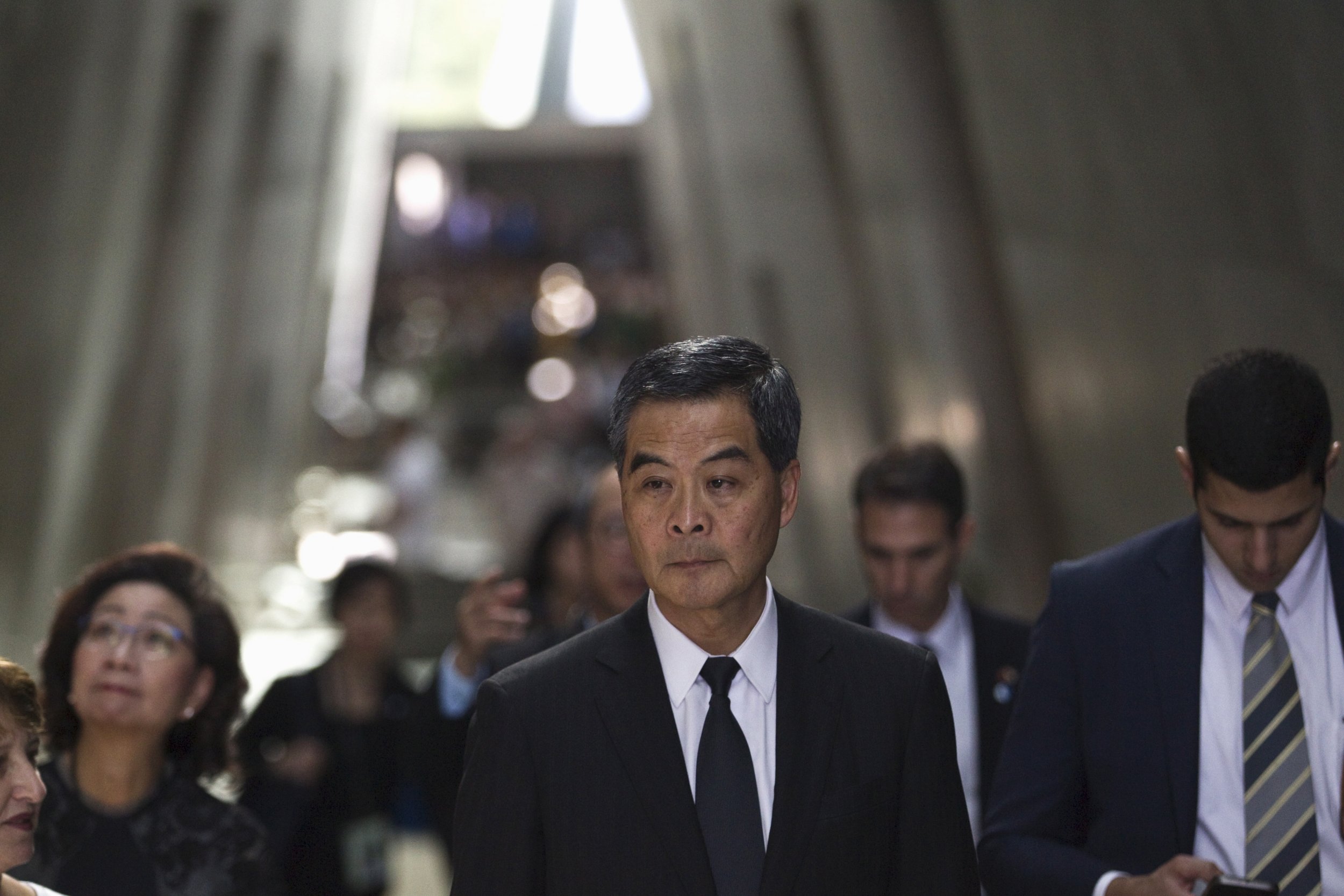 Hong Kong leader Leung Chun-ying said on Monday there was no indication so far outside agents were involved in the disappearance of five booksellers specializing in publications critical of China, but that it would be "unacceptable" if any were.
The disappearances have stoked fears of mainland Chinese authorities using shadowy tactics that erode the "one country, two systems" formula under which the former British colony has been governed since its return to Chinese rule in 1997.
Lee Bo, 65, a shareholder of Causeway Bay Books, "vanished" last week, according to amissing person report filed by Lee's wife on Thursday. Four associates involved in publishing or selling literature critical of Beijing have also gone missing in mysterious circumstances over the past few months.
Hong Kong opposition lawmakers protested on Sunday outside Beijing's representative office over Lee's disappearance.
"We are highly concerned with this case," said Beijing-backed Hong Kong leader Leung. He added there was "no indication" so far that Lee may have been kidnapped by Chinese State Security agents in the financial hub and whisked across the border to China, though investigations were ongoing.
"If mainland (Chinese) law enforcement personnel enforce the law in Hong Kong, this is unacceptable because it breaches the Basic Law," Leung said, referring to the city's mini-constitution, in rare comments defending Hong Kong's autonomy.
The Basic Law guarantees wide-ranging personal freedoms, including freedom of speech, and independent law enforcement overseen by an independent judiciary.
When asked about the disappearance of Lee, Chinese Foreign Ministry spokeswoman Hua Chunying said at a daily news briefing that she had no information to offer.
Lee's wife told media that her husband had phoned her on what appeared to be a Chinese phone number to say he was "assisting" in an investigation, despite having left his travel document at home.
Three of the missing men were last seen late last year in the southern Chinese city of Shenzhen.
Another man, Gui Minhai, the author of tabloid-style exposes on Chinese leaders and the owner of Mighty Current, the publishing house that owns the Causeway Bay bookstore, was last seen publicly in the Thai seaside town of Pattaya.
Beijing's Liaison Office and the Hong Kong and Macau Affairs Office, a branch of China's highest administrative authority, the State Council, did not respond to requests for comment.
Lee Cheuk-yan, a pro-democracy lawmaker, said that while Hong Kong officials had sought information from Chinese law enforcement agencies over the case, they had yet to respond, showing a clear "failing" in the reporting and communication mechanism between both sides.
Senior Hong Kong officials appealed for more information from the public and said Hong Kongpolice had been deepening their probe, including reviewing CCTV footage and interviewing more people.
"We should give time to the police to conduct their investigation," said acting security secretary John Lee.