Lee Daniels Responds on Instagram After 'Empire' Star Jussie Smollett Was Attacked
Empire creator Lee Daniels showed his support for actor Jussie Smollett after he was attacked on Tuesday. The Empire star previously revealed he was beaten by his father for identifying as gay. After the attack, which is being investigated by police as a possible hate crime, Daniels issued a statement via Instagram.
"You didn't deserve nor anybody deserves to have a noose put around your neck, to have bleach thrown on you, to be called 'die f**** n****' or whatever they said to you," he said. "You are better than that. We are better than that. America is better than that. It starts at home….We have to love each other regardless of what sexual orientation we are because it shows we are united on a united front."
Smollett was traveling from New York to Chicago when two men wearing ski masks reportedly attacked him. He was treated at Northwestern Hospital and released later in the day.
Before the stressing matter, he took to Instagram to share an update with fans. "#Mood after spending 7 hours on a plane for a 2 hour flight but finally landing all good," Smollett, 36, captioned a photo early Tuesday that showed the actor all smiles. "Love y'alll. Goodnight."
This post included additional photos of the Chicago weather, his upcoming performance and a video clip of him singing. It was accompanied by a series of hashtags, reading: #Smile, #ChicagoWeatherAintNoJoke and #Freedom.
According to TMZ, the attack occurred after Smollett touched down in Chicago around 2 a.m. on Tuesday after departing New York's LaGuardia Airport. Smollett, who plays Terrence Howard and Taraji P. Henson's son, Jamal, on Empire, was reportedly going to Subway for food before the incident occurred.
While he was walking, Smollett was approached by two men "yelling out racial and homophobic slurs," the Chicago Police Department (CPD) said. They repeatedly struck his head during the attack. One of the men reportedly wrapped a rope around his neck and threw an unknown chemical substance on him.
Smollett is reportedly in good condition.
"We are deeply saddened and outraged to learn that a member of our EMPIRE family, Jussie Smollett, was viciously attacked last night," a statement from 20th Century Fox Television and Fox Entertainment read. "We send our love to Jussie, who is resilient and strong, and we will work with law enforcement to bring these perpetrators to justice."
"The entire studio, network and production stands united in the face of any despicable act of violence and hate—and especially against one of our own," the statement concluded.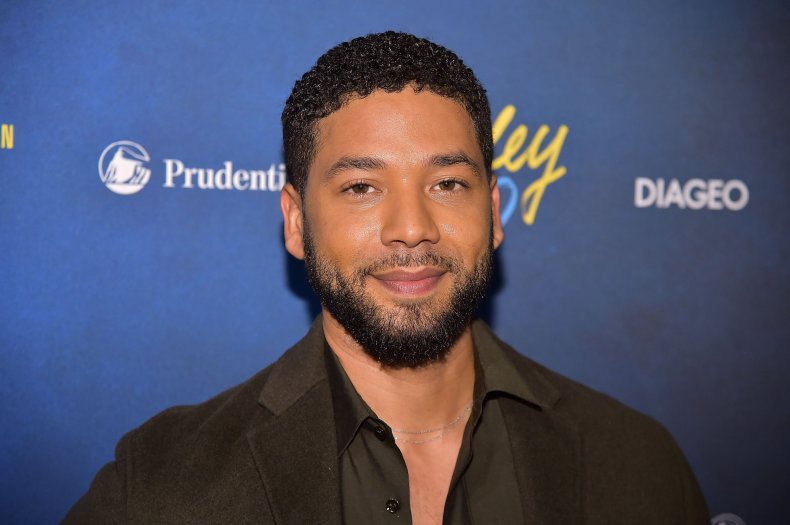 Lee Daniels Responds on Instagram After 'Empire' Star Jussie Smollett Was Attacked | Culture