Robert E. Lee High School in San Antonio Renamed LEE High School Amid Confederate Symbols Controversy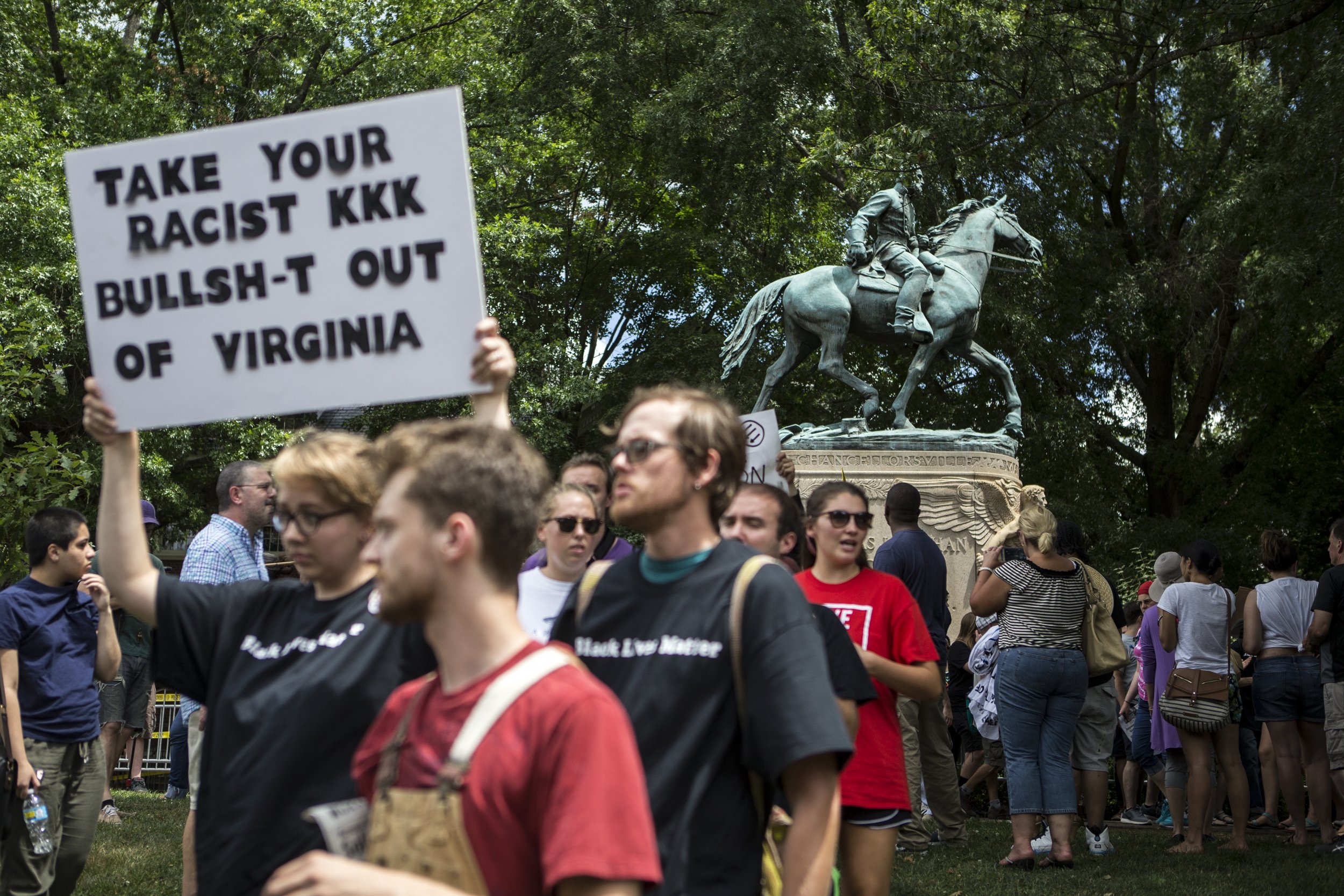 Amid a national conversation over hateful Confederate symbols, a San Antonio high school named after Robert E. Lee will be renamed—with the very same name.
Officials with the North East Independent School District voted Monday to change Robert E. High School to LEE High School, with the capital letters standing for Legacy of Educational Excellence.
It will still be called "LEE High School."
Trustees said the renaming was a balance between honoring the top Confederate general and trying to stay away from the national controversy following the violent white supremacist rally earlier this year in Charlottesville, Virginia.
"We can honor the legacy of the past," said Board President Shannon Grona, according to the San Antonio Express-News. "It is my hope that changing the name to Legacy of Educational Excellence will minimize the financial burden and help the community heal."
Board trustees first approved the idea of changing the 60-year-old school's name in a special meeting in late August, a few weeks after a far-right rally opposing the removal of a Lee statue at a Charlottesville park turned violent as protesters clashed with counter-protesters and one person was violently mowed down.
Trustee said they picked the LEE name from a list of 542 public submissions after a request for names that reflected ideas, not individuals.
At least one member of the school board objected to the renaming on the grounds that it wasn't a renaming at all.
"I just think we're trying to put lipstick on a pig if you're gonna still have the acronym LEE," Trustee Edd White said in the Express-News report.
It's certainly not the first time one of America's dozen or so Robert E. Lee schools had to grapple with its namesake's legacy of slaveowning and taking up arms against the United States.
About 300 miles northeast of San Antonio, the majority of Tyler Independent School District trustees last month stated they are open to renaming Robert E. Lee High School, but have not settled on an alternative yet.
In nearby Austin, a contest to pick a new name for the Robert E. Lee Elementary School did not end well, with a plurality of respondents proposing to name the school for President Donald Trump, with retaining the name finishing second. Eight residents wanted to rename the school "Adolf Hitler School for Friendship and Tolerance," an obvious statement of protest for the movement to rename the school in the first place.
One resident wanted to rename the school Bee Movie.
About 40 miles west of Charlottesville in Staunton, Virginia, the city's public high school retains the Robert E. Lee name. Its website prominently displays a photograph of students standing on a field spelling out, "FamLEE."
A Robert E. Lee Elementary School in San Diego was renamed last year to Pacific View Leadership Elementary School after the school district rejected calling the school Lee or renaming it for Frederick Douglass, the great abolitionist leader.