Everything We Know About Lee Seung-gi and Lee Da-in's Relationship
Lee Seung-gi has announced that he and Lee Da-in are engaged, confirming the news to his fans in a social media post on Instagram.
The singer issued a lengthy statement about their marriage plans on Tuesday but the couple's relationship has been in the public eye for some time.
Here is everything you need to know about the relationship and how it came to be confirmed publicly.
Relationship Revealed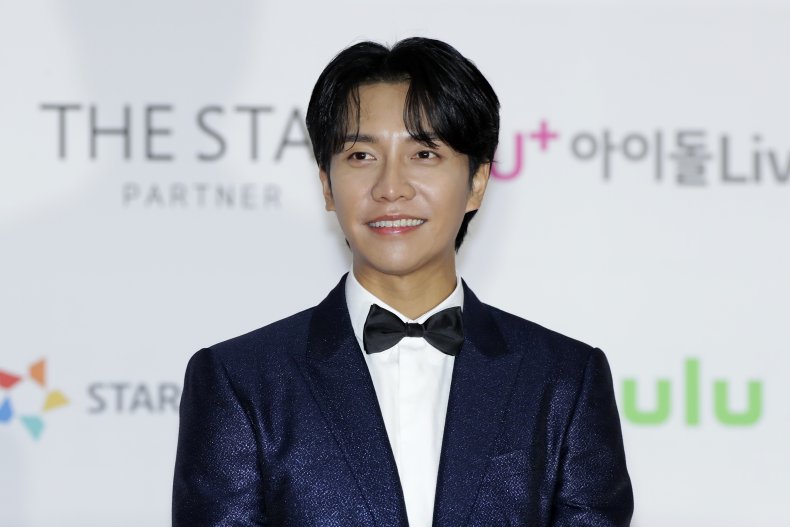 Lee Seung-gi first debuted as a singer in 2004 and had several hit songs including "Because You're My Girl." He made his acting debut shortly after, landing his first leading role in 2009 and since appearing in dramas like Gu Family Book and Vagabond.
Lee Da-in made her acting debut in 2014 and has appeared in dramas like Hwarang: The Poet Warrior Youth and Alice.
Their relationship was first reported on in May 2021 by Sports Kyunghyang, which said the pair had begun dating at the end of 2020.
The publication said the couple had bonded over their love of golf and mutual interest in acting. It was also reported that when Lee Seung-gi was not busy filming his drama Mouse he would spend time with Lee Da-in.
According to The Straits Times, Lee Da-in's agency confirmed their relationship following the initial report, saying the couple had met as "fellow entertainers" and had been getting to know each other better over the past five to six months.
Korean publication Dispatch later published photos of the pair together.
Lee Seung-gi Denies Break Up
In June 2022, Lee Seung-gi issued a statement on his website, which is only accessible to members of his fan club, to deny rumors he had broken up with Lee Da-in.
The star wrote, according to Allkpop: "I have been staying quiet despite many turmoils because first of all, I thought emotional words could undermine the clarity of my thoughts.
"I was afraid it would only leave a bigger and deeper wound. Secondly, I was afraid communication between us could be easily distorted by the outsiders and result in even more rumors and gossip. So please understand why I have not released any statement despite continued requests from some of you."
Marriage Plans Announced
On Tuesday Lee Seung-gi revealed to fans that he had proposed to Lee Da-in and that they were planning to tie the knot on April 7.
In a statement shared on Instagram, which was translated by Soompi, he wrote: "Hello, this is Lee Seung-gi. It seems that I have many reasons to write long posts this year. Today, I am relaying the most important decision of my life.
"I have decided to spend the remainder of my life with Lee Da-in, whom I love, not just as a couple but as a married couple.
"I proposed, and she accepted. We are holding our wedding on April 7. Now that I have someone to take responsibility of forever, I wanted to happily relay this news to you directly.
"She is someone with a lot of warmth and love, and she is someone I want to keep by my side forever. I want to share our happiness together, and even if there are difficult times in life, I want to overcome those difficulties together without letting go of each other's hands.
"I hope you will show support for our future ahead, and we will live happily while continuing to give back to others. Thank you."