Meet The Real 'Left Behind' Voters: Black Women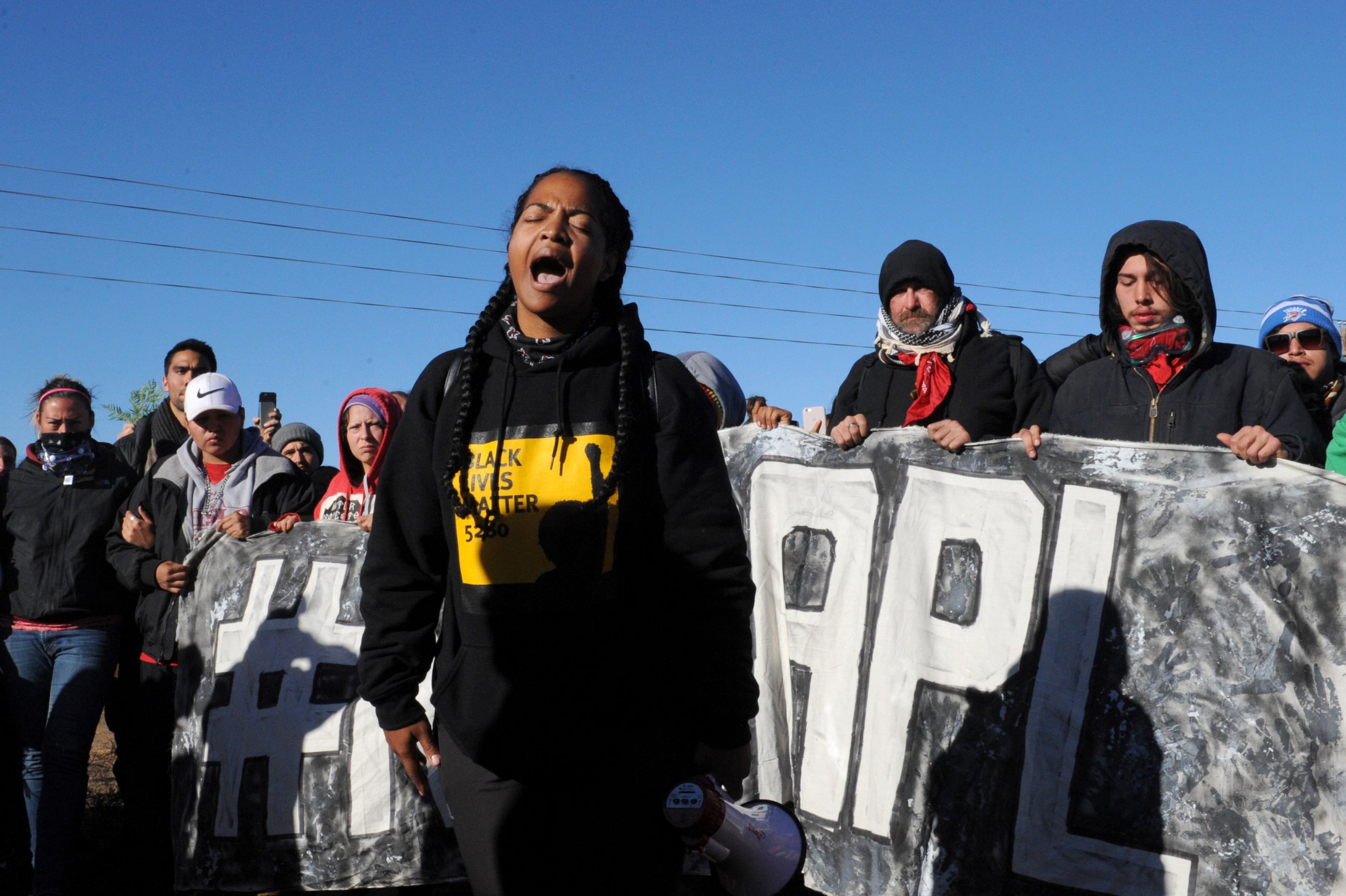 In the aftermath of Donald Trump 's surprise electoral college victory, many pundits have focused on how a sense of economic detachment among white men propelled the president-elect to victory across the Rust Belt.
As part of the research for my new book, Abandoned Families, I spent six years in Michigan (where Trump narrowly won), following the lives of 45 people who were deeply frustrated that good jobs and homes always felt out of reach, or slipping away. They found themselves stymied in their attempts to move up and out of poverty, or stay in the middle class. They felt abandoned by the American dream.
But these people were not white men. They were black women.
Some 93 percent of black women voted for Hillary Clinton, but the women I spoke to also felt forgotten by the government and left behind by economic change. They have been abandoned by those hallmark institutions of the American dream that once promised a gateway into the middle-class—good jobs, home ownership, and post-secondary education—in spite of a public narrative that perhaps America has heaped "too much" help onto them. In fact, my research showed the opposite.
Take Geneva and Tamara, two Detroit women who may not have voted for Trump, but who also feel as if the economy, government, and society have treated them poorly.
Geneva is a mother of three, now separated from her husband, who used to work as an account representative for a telecommunications company. Tamara is a single mother of two who for many years worked as a nurses' assistant in an assisted living facility. Both women lost their jobs after workplace injuries; Geneva fractured several vertebrae when she slipped and fell at work and Tamara badly strained her back from lifting patients (the facility lacked equipment that would have aided in transferring patients in and out of bed).
Read more: Donald Trump's carrier deal is pure crony capitalism
Geneva's employer refused to make the accommodations necessary for her to continue doing her job, a clear violation of the Americans with Disabilities Act (ADA). Her employer also contested her claim for workers' compensation. Geneva went months without income or government support, using credit cards to pay bills but unable to pay down the balance.
Similarly, Tamara's employer disputed the unemployment insurance claim she filed after she could no longer perform the heavy lifting her job required. As bills piled up and her car was reprocessed, Tamara applied for cash welfare benefits. Even though a caseworker promised to send Tamara the needed forms, they never arrived in the mail.
Far from finding too generous a social safety net, the women I followed faced arduous bureaucratic hurdles that left them vulnerable and isolated when they needed help most. More than 30 percent of the women who were on food stamps reported problems obtaining or receiving them, and 42 percent of Temporary Assistance for Needy Families (TANF) recipients reported difficulties getting benefits.
With low-wage work and the safety net failing them, Geneva and Tamara had also enrolled in school with the hope of improving their economic situation.
Tamara never finished, spending years to take pre-requisites for a nursing degree that did not materialize because she could only attend school part time while she worked and cared for her daughters. Geneva did obtain a certificate in medical billing and coding but could not find a job in the field. She ended up saddled with student debt from a for-profit institution—much like many students at Trump University—and a job where she was paid about $12 an hour, barely above the poverty line, but high enough to disqualify her from government benefits. Meanwhile, the home that she purchased to improve her financial security came to the brink of foreclosure, after interest rates on her predatory loan spiraled beyond her means.
The experiences of Geneva and Tamara are not unique. The women I studied who were able to find jobs made only an average of $11 an hour, and some owed as much as $10,000 in debt. Many echoed Geneva's critique of negligent Washington elites, one that could just have easily come from a white Trump voter: "Don't look down on us because [you think we're] always asking for something. Some of us are really suffering. Really, truly suffering."
Despite similar feelings of economic dislocation, not all of America's so-called forgotten voters chose to vote against the system. Many voted for Clinton. For their entire adult lives, voters like Geneva and Tamara have chosen to "follow the rules" of the upward mobility, from taking late night college courses to enduring long hours at thankless jobs. They still believe in the American dream. As Tamara said, "Hard work pays off. As hard as I worked, as much as I've done, it will eventually pay off. It will."
I hope she is right. Because it's not just America's promises to "forgotten white male voters" we must remember. Black women like Geneva and Tamara also need solutions.
For starters, both less-educated white men and lower-income black women would benefit from real pathways to the middle class. Policies that would help include increasing the minimum wage, continuing to regulate the financial industry, and providing more resources so that people can obtain an education that leads to better jobs rather than mounds of debt.
We need a new politics that genuinely cares about all of America's abandoned voters and gives much-needed relief for everyone who has been living in the shadow of the American dream.
Kristin S. Seefeldt is assistant professor of social work and public policy at the University of Michigan, and author of Abandoned Families , forthcoming from the Russell Sage Foundation in December.