Left Out of the World Wide Web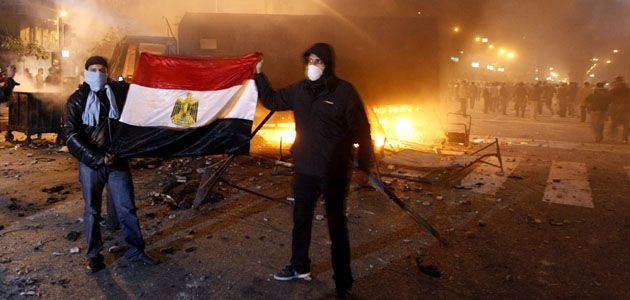 As protests continue in Egypt, the government has cracked down by suspending the country's Internet service and disrupting much of the cell-phone coverage. Though Google executive David Drummond told The New York Times that Internet access was a "fundamental right," there are several countries that disagree. Reporters Without Borders closely monitors how nations restrict the Internet access of their citizens. Here are the worst violators.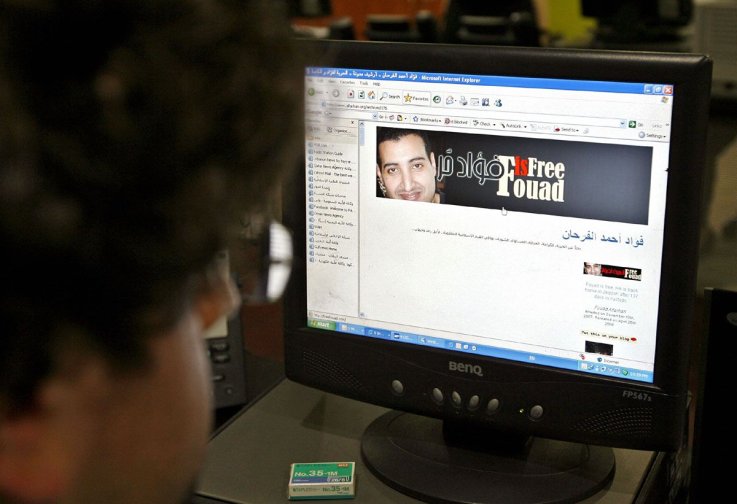 According to RWB, Saudi Arabia places strict filters on search results; banning sexually explicit content as well as information about religion, human rights, or government-opposition groups. The Telecommunications and Information Technologies ministry says that more than 90 percent of the banned material has more to do with porn than politics, but 55 percent of Saudi citizens say the filtering is excessive. Here, a journalist views the website of a blogger held in detention without charge for four months before being freed.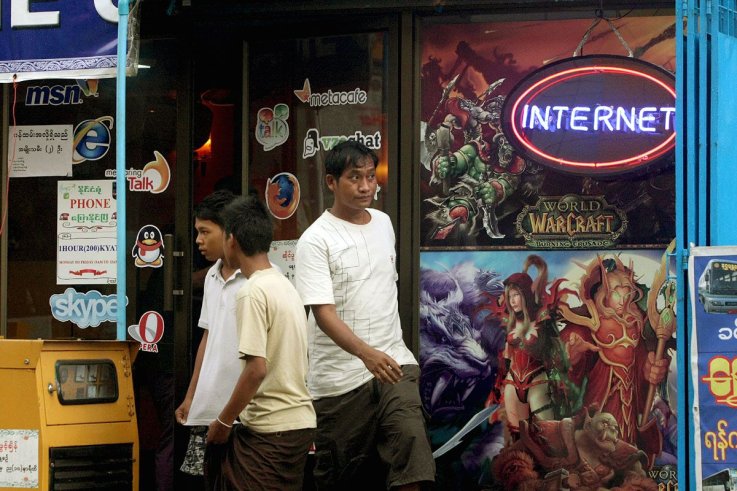 During antigovernment protests in 2007, the government shut down all of Burma's Internet access, citing a break in an underwater cable. And when elections drew near in 2010, frustrated citizens—many of whom access the Net at cybercafés, like the one shown here—complained that Internet service had suddenly become slow and unreliable. But even if the service had been up and running, it still would have provided an incomplete Web experience. Burma's firewall restricts users to more of an "intranet," according to RWB, blocking the sites of local and national media groups, as well as sites that help people circumvent certain kinds of online-censorship tools. Called the "Myanmar Wide Web" by detractors due to its lack of free information, it's also crippled by a lack of infrastructure. Meanwhile, two citizens in Burma were sentenced to death for emailing documents abroad.
A global BBC poll named China as one of the top 10 countries where the Internet is a basic right. But while that poll measured the attitudes of citizens, the government doesn't seem to agree. Last January, Secretary of State Hillary Clinton publicly condemned China for its Internet censorship, promising that the U.S. would help to develop tools allowing citizens to access sites banned by the government. Called "The Great Firewall," China's Web censorship is legendary, and the source of much public pressure for companies that comply with it. In March 2010, Google shut down its China search engine—after four years of agreeing to self-censorship in accordance with the government's policies—and moved offices from Beijing to Hong Kong, where official censorship is not applied.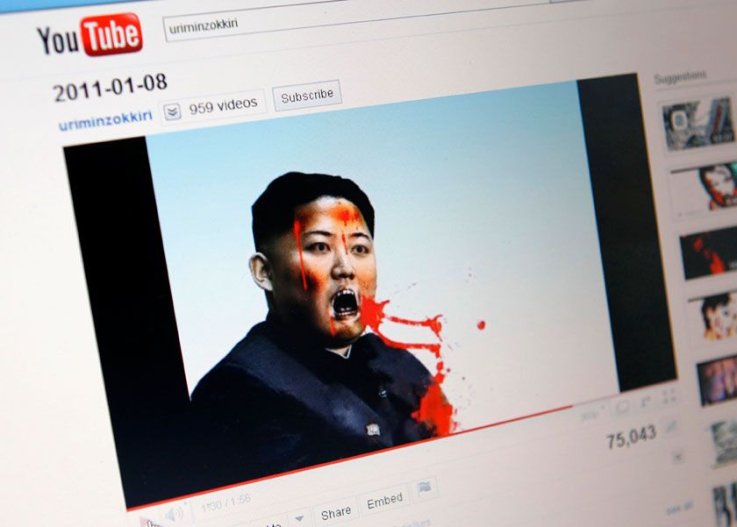 While Kim Jong-il and other top North Korean officials have full access to the Internet, most North Korean citizens are almost completely cut off. Some academics, businesspeople, and government employees have been given permission to use a rudimentary intranet, with state-run email, a few state-controlled news sites, and access to the nation's three biggest libraries. But for the rest of the country, connecting to the Web is almost impossible—an hour at one of the nation's few cybercafés, for instance, costs half a month's salary. The North Korean government has tried to improve its image through a propaganda-heavy YouTube channel and Twitter feed, but those tools are prime targets for hackers: early in 2011, hackers took over, decrying on Twitter Kim Jong-il's lavish spending and calling for an uprising. At the same time, a YouTube video was posted that showed a cartoon Kim Jong-il driving a sports car over North Korean civilians. (A screen shot is shown here.)
When Raul Castro came to power in 2008, he promised to make the Net more accessible to Cuban citizens, who would for the first time be permitted to own a computer. But the only Internet available to most people is the state intranet, which according to RWB, consists of "an encyclopedia, a few email addresses ending in .cu, and some government news websites." Luxury hotels have access to the entire Internet, but the cost for Cubans of getting access can be prohibitive—about a third of an average monthly salary for just an hour. And, as the video above shows, that's only if you can get past the front desk.
Even before the recent government protests, Internet access was restricted in Egypt. In 2008 and 2009, more than 500 bloggers were arrested for "endangering state security," according to WMR. Since 2007, in the name of homeland security, the government has been monitoring Web activity: keeping a close eye on what activists write on Facebook and requiring personal information from customers who want to purchase Internet access.
The Iranian government blocks more than 5 million websites, according to RWB, using URL blocking and keyword filtering—and flagging words like "woman," "rape," and "torture" when searched. The government closely monitors what people do online. Bloggers are subject to prison time for anything considered public agitation or false information, and for a time authorities were pushing the death penalty for opposition bloggers.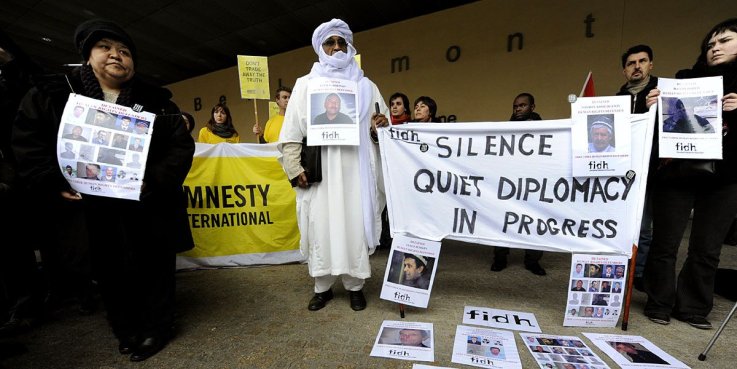 Uzbekistan citizens are taking to the Internet, with usage tripling between 2008 and 2009. But the government is a frequent target of criticism for a variety of social and political misdeeds (as seen above), and has cracked down, attempting to limit Internet access to those who oppose the ruling party. They're also blocking sites that are seen as critical of the government or those that bring attention to human-rights abuses. The country will also sporadically block social-networking sites and external news sites.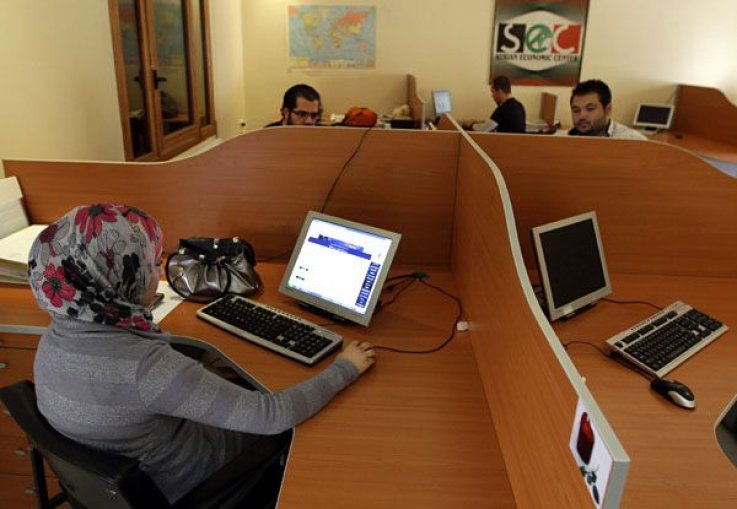 With Egypt's Internet down in response to antigovernment protests, there are rumors that Syria has followed suit, suspending all services in an alleged attempt to quash any organized rebellion before it starts. Prior to this, however, Syria was hardly a bastion of Internet freedom. Four Syrian citizens are in jail for postings they made online. According to RWB, 200 sites, dealing with pornography, government criticism, religion, and opposition-party politics, are currently blocked. Blocked too are social-media outlets like Blogger, YouTube, and Skype. Here, journalists from Syria work after a 2009 law was approved by the government that would regulate Internet activity, making the jobs of reporters and editors more difficult.
Tunisia had some of the cheapest and most easily accessible Internet access in North Africa, but it wasn't without censorship. Some sites that discussed Tunisian's human rights records were blocked, as were sites that published information supporting the opposition. Former Tunisian leader Ben Ali had restricted access to YouTube but not Facebook or Twitter, and it was through those social-media outlets that the seeds of discontent were sewn. More than 2 million Tunisians have a Facebook account and used the site to watch videos and share dissatisfaction about the regime's leadership.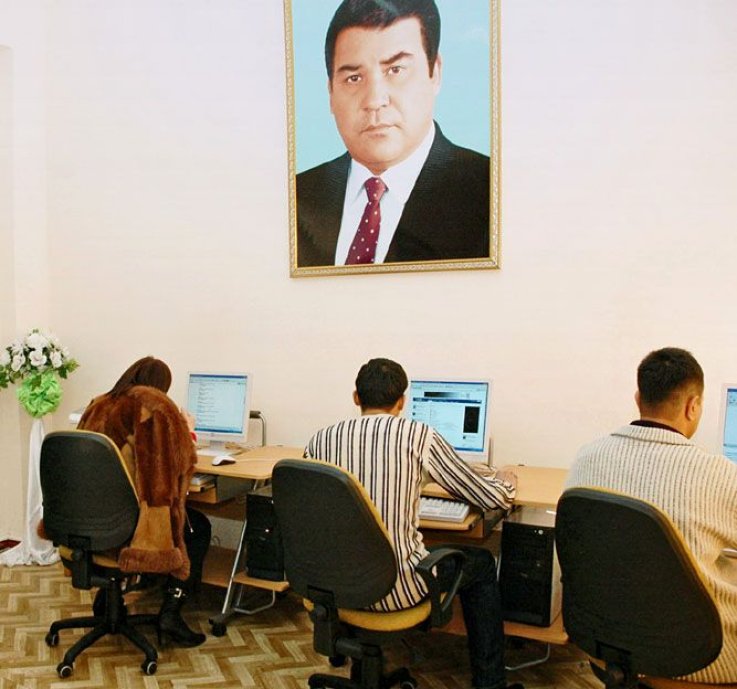 Only about 1 percent of Turkmen citizens have access to the Web, and the version they access is heavily censored. YouTube and LiveJournal are blocked, though Facebook is not. There are no private Internet service providers, and like most of the countries on this list, it was ranked one of the 10 worst countries to be a blogger by the Committee to Protect Journalists. Here, users sit at one of the country's few Internet cafés, working under the watchful eye of a portrait of the country's former leader.
Access to sites like Facebook and the BBC are decreasing in Vietnam, where Web censorship has continued to be a problem despite an increase in Web access and usership. In 2009, the government took over the Internet, and in doing so established new rules that make disseminating political information more difficult. For instance, blogs can only provide strictly personal information, meaning that it's OK for users to post about their pets or their home-renovation progress but not about their feelings on the government's policy toward China.
Left Out of the World Wide Web | Tech & Science