Left Turn Could Cost UK's Labour the 2015 Election, Says Blair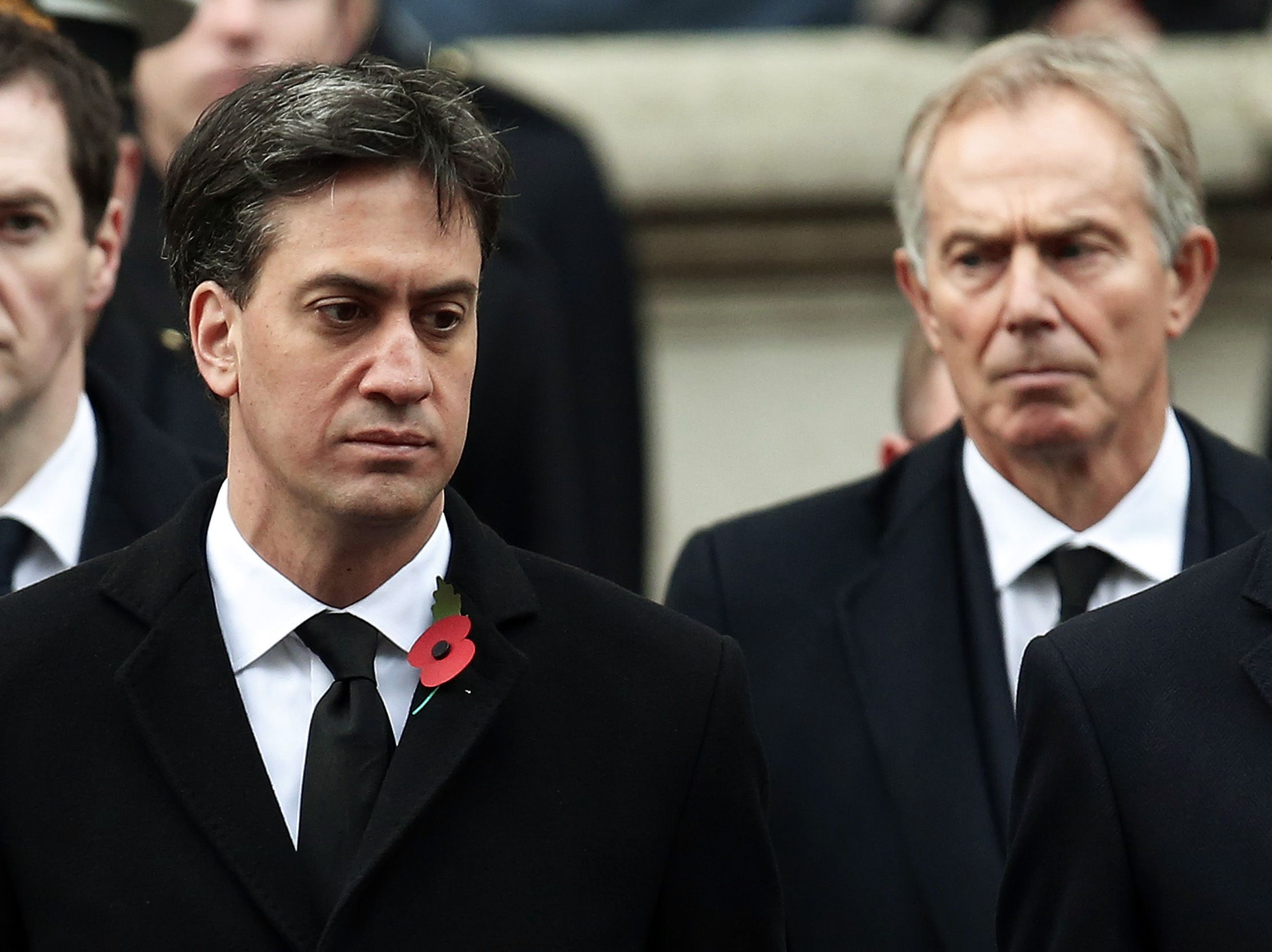 Ed Miliband, leader of Britain's opposition, has damaged his chances of winning next May's national election by steering his Labour party too far to the left, former Labour prime minister Tony Blair said on Wednesday.
The criticism from one of Labour's most successful leaders highlights policy divisions within the party and doubts over Miliband's ability to win a close-fought election race against Conservative prime minister David Cameron.
In an interview with The Economist magazine, Blair warned that the election could be one "in which a traditional left-wing party competes with a traditional right-wing party, with the traditional result".
Asked if he meant that the Conservatives would win, he said: "Yes, that is what happens."
Blair later said on Twitter that his remarks had been misinterpreted, that he supported Miliband and was expecting Labour to win.
Blair won three elections between 1997 and 2005 by rebranding the party, whose history is rooted in Britain's trade union movement, as "New Labour", a more centrist party which successfully courted the support of big business and the media.
Miliband has ditched the New Labour tag since he won the leadership of the party in 2010, and is fighting his campaign on a promise of regulating big companies to protect consumers.
"We have the chance to change direction ... to fight for policies that actually honor and reward hard work, and that hold the banks and energy companies accountable," Miliband said in a New Year message released on Wednesday.
His agenda has put business leaders on edge ahead of the vote.
Blair said that one of the lessons he had learned from three election wins was not to alienate business.
"I am convinced the Labour Party succeeds best when it is in the center ground," he said.
Labour has a slim lead over the Conservatives in opinion polls, but the rising popularity of nationalist and single-issue parties is expected to complicate the result and could once again mean a coalition government will have to be formed.
Last month, Miliband fended off rumors of a plot to oust him as leader, as his personal ratings fell amid criticism of his apparent failure to connect with working-class Labour voters and overturn perceptions that he lacks economic competence.