Left-Wing Media Jealousy Reveals Stunning Double Standard | Opinion
Jen Psaki's MSNBC try-out from the podium at the White House press room is over. She's been demoted to the less envious position of streaming host, but it comes with the potential of landing a permanent spot on the cable network.
Under former president Donald Trump, such a move would have elicited left-wing activist outrage. But you won't hear many complaints about Joe Biden staffers moving to liberal networks. After all, many of his staff came from those networks to begin with.
Complaints or concerns over the "revolving door" of political figures and their staff going to (or coming from) media outlets is nothing new. Psaki herself came to the Biden White House from a CNN role only to return to media with MSNBC.
But the outrage seems so selective and coverage seems so lopsided. Psaki, after all, was negotiating her contract while serving as White House press secretary. That potential ethics problem garnered some coverage, but there was no Media Matters or CNN outrage.
When a conservative left the Trump White House to join Fox News, it was treated as concerning, even dangerous.
Business Insider chided "Trump's cozy relationship" with Fox News, claiming it "has created a well-oiled revolving door between Fox and the Trump administration." The Washington Post, meanwhile, released a video calling out the—again—"revolving door," but not telling us why we should be worried.
When a former Trump White House communications director took a job at the network, Media Matters' Matt Gertz, via NBC News, argued it represented a "dangerous and unprecedented relationship" between a media outlet and a presidential administration. These were remarkably exaggerated and demonstrably false assertions by an activist organization that is anti-Fox News as a business model.
Equally concerning, apparently, were any moves from the network to the administration.
On a podcast hosted by the New Yorker, Jane Mayer complained about the ties, essentially arguing that Fox News content was being dictated by the White House. She was not happy that former network executive Bill Shine joined the Trump administration.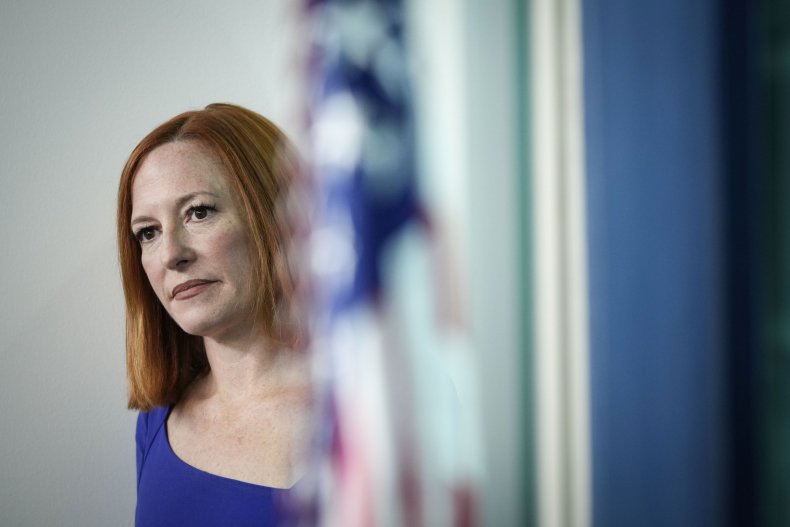 The current Joe Biden White House, however, is filled with media alumni but hasn't generated much outrage. New spokesperson Karine Jean-Pierre was an MSNBC analyst. Antony Blinken, Jennifer Granholm and Samantha Vinograd had similar roles at CNN.
These staffing moves, in and of themselves, aren't inherently worthy of attention. Yet they rarely get the same level of criticism or scrutiny when it's Democrats making the move.
Symone Sanders, the former chief spokesperson for Vice President Kamala Harris, jumped to MSNBC and it was celebrated. Lindsay Peoples from New York Magazine's sister publication The Cut praised Sanders.
"It's so incredible to see you continuously excel and do the most amazing things," Peoples excitedly blurted.
Sanders is hardly excelling. Her low-rated show bombed.
On the other hand, former Trump press secretary Kayleigh McEnany co-hosts one of Fox News' most successful programs, Outnumbered, and gets no media love.
Why the disparate coverage? Hatred and jealousy.
Liberal media members didn't hide their hate for Trump and his administration officials. And they certainly aren't shy about attacking Fox News personalities.
Trump's team was branded as a group of racist pathological liars. Leftists didn't think they should ever work again, so the notion that some would join Fox News was triggering. Just this week, Fox News' direct competitors are again using a national tragedy to attack the network's biggest personalities and, they hope, chip away at its dominant ratings.
The strategy isn't working, obviously. Trump officials are working, and Fox News is still dominating. But when you're blinded by hatred and jealousy, you won't stop to evaluate your tactics—or to realize how much damage you're doing to your own institutions. Yet again, they've laid bare their own double standard.
Jason Rantz is a frequent guest on Fox News and is the host of the Jason Rantz Show on KTTH Seattle, heard weekday afternoons. You can subscribe to his podcast here and follow him on Twitter: @jasonrantz.
The views expressed in this article are the writer's own.