The Left's Scheme to Defund the Police Has Deadly Consequences | Opinion
Remember when progressives claimed "Defund the Police" didn't actually mean defund the police?
It turns out that words do have meaning. Politicians on the Left have taken the so-called Squad's words to heart, slashing local law enforcement budgets and ushering in a dangerous new era of crime.
The results are disturbing, yet unsurprising.
Portland has seen more than 70 straight nights of violent riots, yet the Portland City Council voted to cut $15 million from the city's police bureau. In response, police have been overwhelmed, and federal officials have faced an onslaught of violent attacks as they defend federal buildings from ANTIFA thugs.
In Minneapolis, hundreds of shootings have occurred since the George Floyd protests began, including several brazen incidents in broad daylight. Yet, the city council chose to dismantle its police force.
New York City's violent crime rates have spiked considerably after Mayor Bill de Blasio disbanded the plainclothes anti-crime unit and slashed $1 billion from the NYPD's budget. Tragically, this crime wave has taken the lives of innocent children, including two teenagers playing basketball and a one-year-old boy.
In July, this violence came to my home state of Colorado. Denver-area citizens organized a family-friendly "Back the Blue" rally outside of the Colorado State Capitol in honor of Law Enforcement Appreciation Day. The atmosphere was peaceful, and counter-protestors were given plenty of room to advocate their message.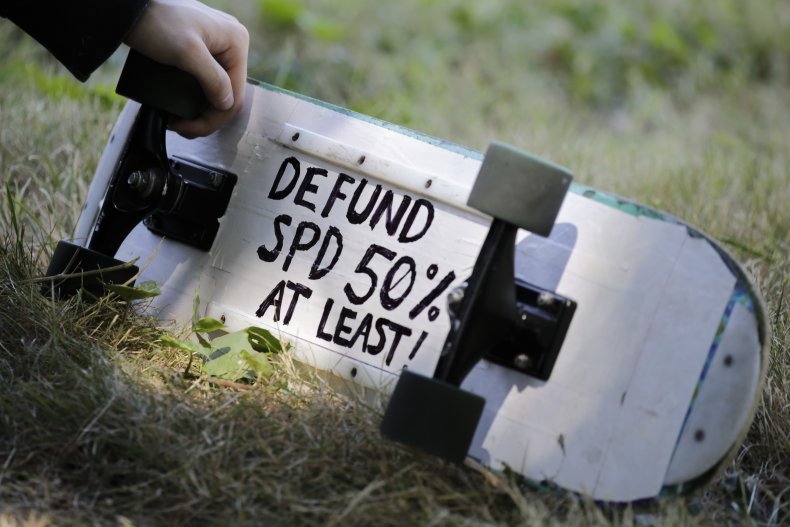 But as the afternoon wore on, a swarm of violent Antifa members infiltrated the peaceful protest and began assaulting pro-police citizens. These were 20- and 30-year-old thugs assaulting 50-, 60-, 70- and 80-year Americans who just wanted to show their support for law enforcement.
Denver's cowardly leadership ordered police to retreat once they saw Antifa enter the fray. Denver Police Protective Association President Nick Rogers apologized for this terrible decision.
"I'm sorry on behalf of the rank and file. That's not us. That's not who we are. It just kills me that we let good people down," Detective Rogers said in a recent radio interview.
The answer to this violence is clear: We need to support our brave men and women in blue, not cut their legs out from under them.
That's why I introduced House Resolution 1071 to recognize the great sacrifice our law enforcement officers make every day, and to reject misguided and dangerous efforts to defund the police.
These efforts to defund the police will only take us further away from providing safety, justice and equal protection for every man, woman and child in the country. It's not too late for Democrats to stand up to the "woke" mob and stop the violence brought on by their divisive calls to defund the police.
Rep. Ken Buck, a Republican, represents Colorado's fourth congressional district. He serves on the House Judiciary Committee and the House Foreign Affairs Committee.
The views expressed in this article are the writer's own.