'After 4 Years of Unexplained Pain, I Had My Leg Amputated' 
Growing up, I loved sports and was in both the school football and cricket teams. Then, one day when I was 11 years old, I had the most excruciating pain in the right side of my groin during a football match.
The pain periodically returned and after several visits to our local doctor, I was referred to an orthopedic consultant, who said the sensation was psychological, and that I was simply trying to get out of school.
When I was 15 years old, I had a biopsy on the area. It showed nothing untoward, but I knew deep down something was not right. I had experienced four years of shooting pains in my groin and they were getting progressively worse.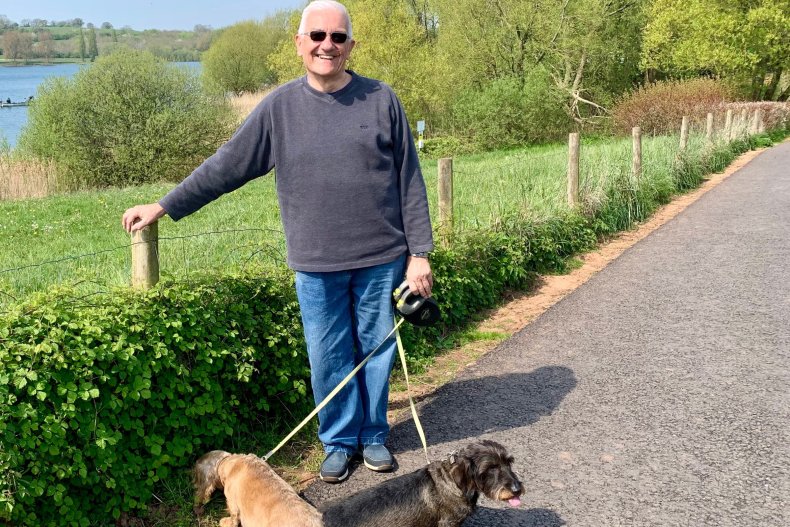 By the time I reached 16 years old, a sarcoma had been discovered in my thigh. All I understood at this moment was an operation was necessary to remove it. I never comprehended the full seriousness of it. It was a strange feeling to be vindicated, knowing I was right and the consultant wrong a year earlier.
Doctors operated without successfully removing all the cancer, and shortly afterwards my parents were told I was inoperable and only had four to six months to live. My parents bore the brunt of this news, because I was not told I had the disease. Looking back as a parent myself. I can only imagine the pain and despair they experienced, because when your child hurts, so do you.
The cancer was eating away at me and with no appetite I weighed only 91lbs. Three weeks later, after being examined by two specialists, my parents were told there was a 50/50 chance I would survive if I had my whole right leg removed.
After seeing the family doctor, who said: "If it was my son, I would let him die rather than go through the operation," they initially said no. But after a heart wrenching and painful persuasion with my consultant, they left the decision to me.
I will never forget the day they returned from seeing him at the hospital and tearfully told me: "They want to amputate your leg." Being told this was like receiving an electric shock. But after the initial trauma, I chose the possibility of life over the certainty of death.
For me, it was an obvious decision. What was the point of hanging on to something that was killing me?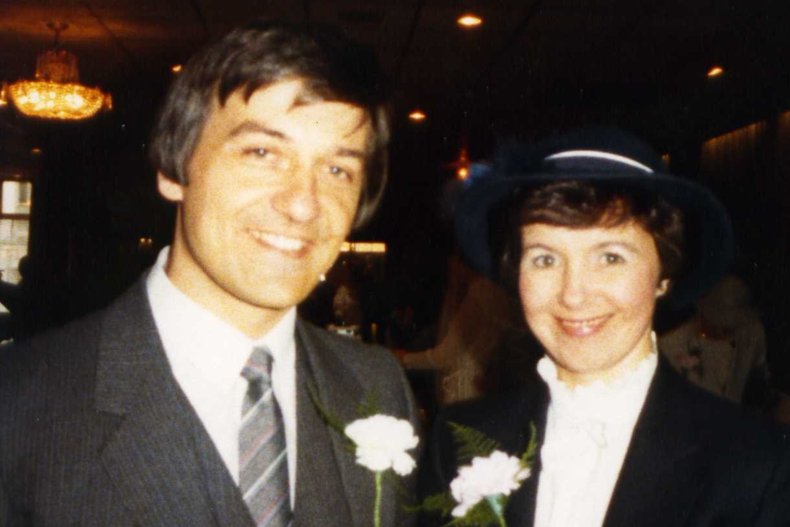 After five months of radiotherapy, I had a hemipelvectomy—the removal of the whole leg and part of the pelvis. I remember waking up and feeling to see if my leg was missing.
When my leg was not there, a huge sense of relief washed over me. I was only 16 at the time, and life was just beginning, yet now the pathway forward would be so different than anything I could ever have imagined.
Three months later, I had my first fitting for an artificial leg. It was made up of what's known as a bucket socket, with two belts around my waist and a strap over each shoulder. In addition to this, I was given two walking sticks—an image that is far removed from what you think of when you picture teenagers enjoying and experiencing life.
Every step was painful, as it is to this day, but after a while my pain threshold rose to meet the needs of independent mobility. Eventually, after a difficult eight months, I managed to get rid of both shoulder straps and walking sticks.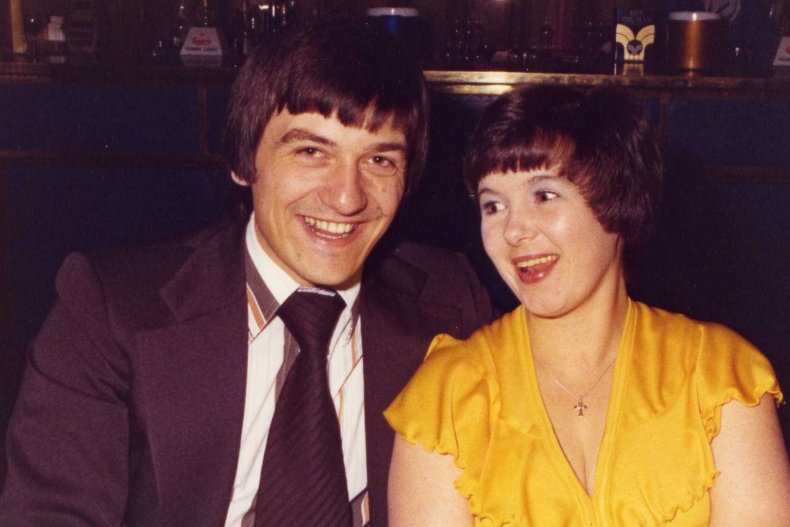 At 17 years old, I bought my first car and had a measure of freedom, but like most teenagers I wanted the fun and excitement I had missed out on. After having a few girlfriends, I met Ann, a beautiful 18-year-old who embraced my disability without a second thought.
We fell in love, got engaged three months later and were married a year after that. By the time I was 20 years old, I had my own house and a huge mortgage, but love conquers all. Six years later, we moved to a new house and had a girl followed by two boys. It was a wonderful time in both our lives.
To the children, their dad has always had just one leg. To me though, there were times when I wished I could chase them around the garden, play football with them or walk carrying them in my arms.
As devastating as it was physically, there are numerous positives too. I am a better person for this experience, I have more empathy and appreciate such simple things in life, like the birds and colors in a garden or in the sky.
I had four or five jobs until I found one which I enjoyed in the oil and gas industry, starting as a planning engineer. It was an exciting job with some travel home and abroad.
My career was moving forward, but when Ann was 36, we had the devastating news of her breast cancer diagnosis. A mastectomy was necessary and what followed was eight years of progressive operations, chemotherapy and deterioration culminating in her untimely death at forty four.
We were married 12 days short of our silver anniversary. It shattered me. Somehow, I had to be mum and dad to our three children and hold down a full time job. It was hard and painful for the whole family, still remaining raw for some to this day.
A year and three months after losing Ann, I met Brenda. I never thought I could, but I fell madly in love again. Six years later, we wed and have recently celebrated 20 years of marriage. I have been truly blessed with her.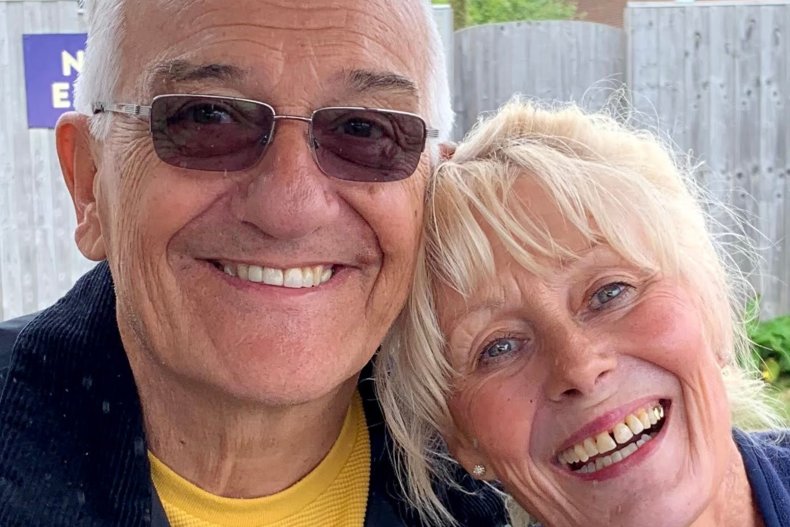 I have learned to manage my disability, in limiting my walking where possible, using the shortest routes and finding pain relief options, which worked most of the time but not always. Nerve pain is unbearable and if you cannot manage it with medication it is very debilitating and drags you down to a dreadful place.
Over the years my artificial leg was constantly needing repairs, and during this time I met many amputees who had their story to tell, some funny, some sad and others quite outrageous.
I have now lived well over half a century being disabled, yet still I have hang ups. I dislike seeing myself walk, for instance. There are amputees who just fully embrace their disability, whilst others like me still grapple a little. I have looked inwards at why this is and faced what I do to disguise or cover my ongoing inner struggles, which have been somewhat cathartic.
My advice to a 16-year-old faced with amputation from the same terrible disease would be simple: say goodbye to your old life. Your new life starts now, you cannot go back. Embrace your disability and push yourself onwards to a full and rewarding life.
I know the ravages of time on my body will limit my walking in the future, but I am pushing myself forever onward to enjoy life with Brenda, who encourages me and gives me such a special love. We share and have fun every single day. What a wonderful life it has been, and I count myself lucky to this day.
John Paffett is an author based in the United Kingdom. He is a husband and father of three. His memoir They Want To Amputate is available on Amazon now.
All views expressed in this article are the author's own.
As told to Newsweek's My Turn associate editor, Monica Greep.
Do you have a unique experience or personal story to share? Email the My Turn team at myturn@newsweek.com