'Legacies' Spoilers: Danielle Rose Russell Says Hope Is an 'Outcast' at The Salvatore Boarding School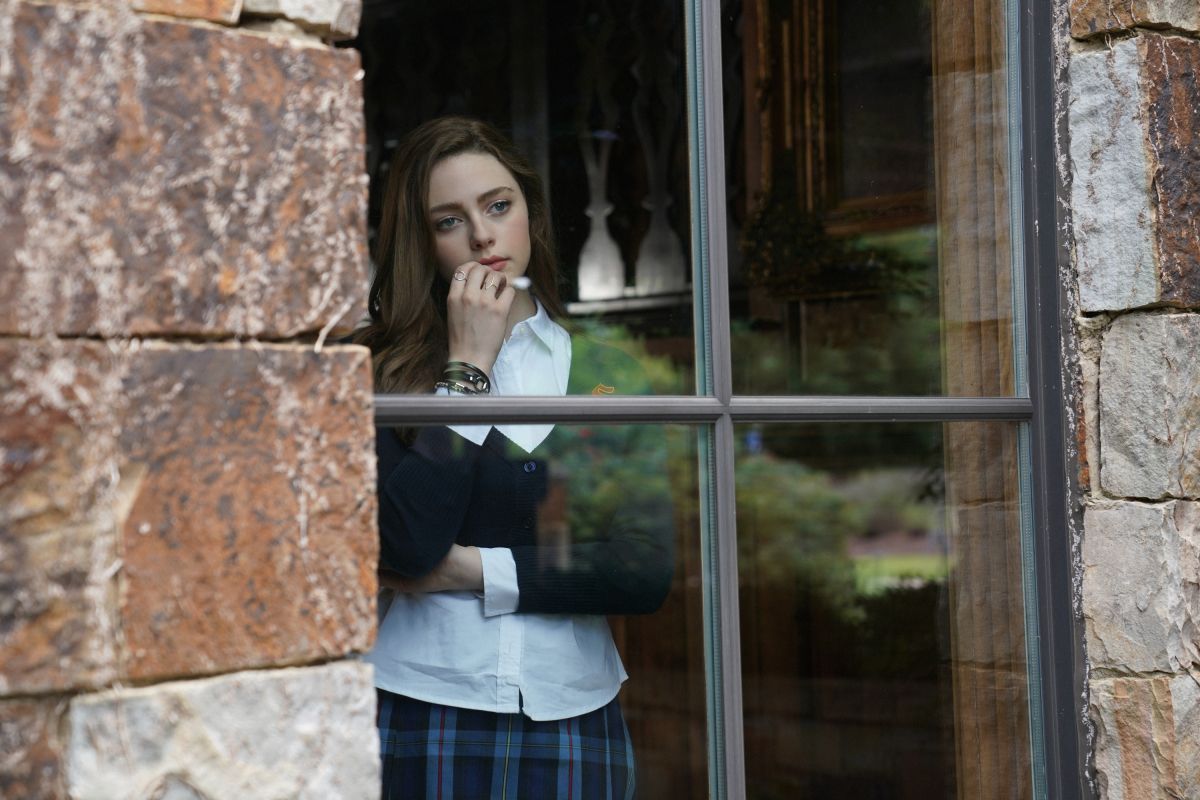 The Vampire Diaries Universe expands and returns to Mystic Falls in Legacies. The CW's new fall series explores Hope Mikaelson two years after she lost her parents in the final season of The Originals last spring and now she has a new challenge to face: school and people her own age.
Following The Originals series finale, Hope made good on her promise to her father, Klaus (Joseph Morgan), to return to school and do right by him. While "she definitely holds the Mikaelson name very proudly," she's also "trying to create her own identity for the first time," Danielle Rose Russell told Newsweek.
Still, her parents are very much a part of her and influence how she reacts to certain situations. "We see both of them equally inside of Hope," she said. "You'll definitely see a little bit of Hayley sometimes, a little bit of Klaus other times. She's trying to battle taking the best parts of her family as opposed to the worst parts."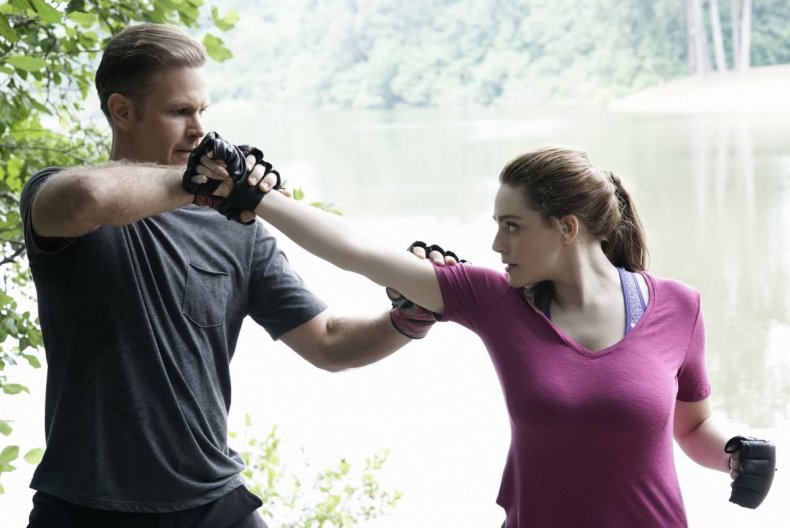 One way she may be able to deal with that battle is through training with Alaric (Matt Davis), as seen in the photo above. "Alaric sees Hope for who she is and understand she has a lot going on inside of her body, just physically, being a tribrid, so in a way, it's her outlet," Russell explained of her character, who has vampire, werewolf and witch genes. "He understands that's the best way to get through to Hope."
Because she's the only one of her kind, she feels like an outsider. "She doesn't really fit in" at the school, the actor told Newsweek. She is "fierce" and "beginning to embrace who she is more and more as time goes on," but "she's also still battling with it," she said. "We see Hope still feeling very isolated."
That's partly because she "struggles with opening up to people and vulnerability," Russell continued. "She keeps people at an arm's length and is basically afraid she's going to hurt them the same way she feels like she's hurt her family."
Though she's initially keeping people at arm's length, fans will see her navigating relationships for the first time, including with human Landon (Aria Shahghasemi). "It's definitely more normal for Hope than anything has been in the past, having a boy she likes for the first time," she said, adding she'll also be making friends. "You never really got to see Hope with friends or anyone her own age."
There is a guidance counselor, Emma Tig, (Karen David), at The Salvatore School for the Young and Gifted, and Russell has enjoyed her character's interactions with her. "I think she sees her as someone she can talk to," she said.
Legacies premieres Thursday, October 25 at 9 p.m. ET on The CW.