'Legacies': Relationships With Vampires Will Be 'Socially Responsible,' Unlike on 'The Vampire Diaries'
The Originals spinoff Legacies will feature more age-appropriate romances than the other two series in the franchise, showrunner Julie Plec revealed at the Television Critics Association (TCA) summer press tour.
The vampires on the new CW series "are their actual age of 16, 17, 18," Danielle Rose Russell, who plays Hope Mikaelson, told ExtraTV in July. "It's not like these experienced characters are coming in. They're these messy teenagers who are making mistakes."
Legacies follows The Originals, which premiered in 2013 and aired its series finale August 1. The franchise began with The Vampire Diaries, which aired from 2009 to 2017 and was based on LJ Smith's novels.
"That's weird. Stefan's technically been on this Earth for, like, 162 years and Elena's 17," Plec said she thought upon reading The Vampire Diaries at the TCA press tour. "I said I'm just going to let it go, because Edward was older.… People seem cool with Edward and Bella, so they're going to be cool with this."
The showrunner could see both sides of the Vampire Diaries romances with vampires. "There is something deeply romantic in that gothic and harlequin romance kind of way and deeply inappropriate if you look at I through another lens," she said. The latter outweighs the former now, which influences the relationships written for the new series. "We've tried to be a little bit just socially responsible for the moment," Plec said. "It also opens doors for us to tell vampire stories that we haven't actually told yet. So it's fun."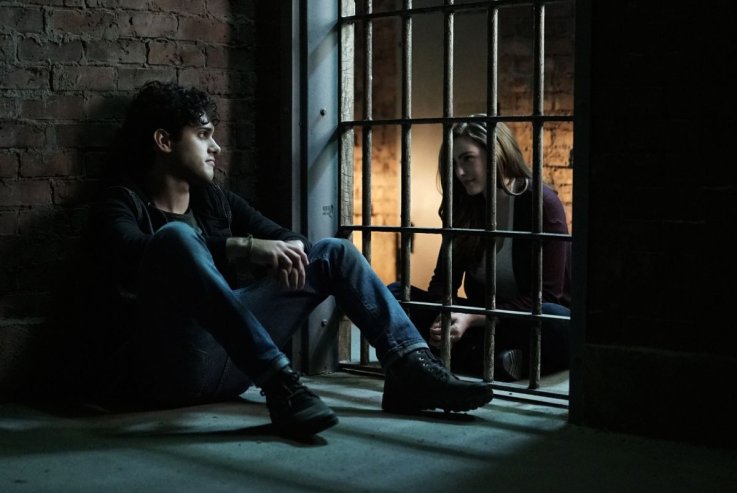 One of the relationships Legacies will explore is Hope's with Landon (Aria Shahghasemi), who was introduced in The Originals Season 5. He's one of the humans in Mystic Falls who doesn't know the Salvatore School is filled with supernatural kids (like vampires, werewolves and witches). "It's so nice for Hope to act with someone on her maturity level," Russell told TVLine in July. "It's giving me as an actor a sense of, 'Oh, this is what teenagers do and this is what I get to play and infuse this with.'"
The spinoff relationships may be more appropriate, but it sounds like they'll have their dangers just like romances did on The Vampire Diaries and The Originals. As Hope revealed in the trailer (above), one of the rules is to not get close to the locals and risk exposing their secrets, which she breaks with Landon. Opening up to him "opened the door to…something that could bring us all to our knees," she said.
Legacies premieres Thursday, October 25, at 9 p.m. ET on The CW.