'Legacies' Season 4 Release Date: Will There Be Another Series of 'Legacies'?
Legacies is a fantasy series spun off from The Originals and set in the same universe of The Vampire Diaries. Season 3 concludes on, June 24 on The CW and fans want to know what will happen next at The Salvatore Boarding School for the Young & Gifted.
Will there be another series of Legacies?
There is good news for fans of Legacies.
Season 4 has already been given the green light by The CW, so fans can definitely relax as Hope Mikaelson's (played by Danielle Rose Russell) story is far from over.
The news came just one month after season 3 landed on screens, with the official announcement being made in February.
There is even more good news for Legacies fans—an official release date is already set.
Even better, fans will not have to wait too long for the new series to premiere.
An official release date has been set for Thursday, October 14, at 9 p.m. ET. Episodes will air weekly from then on.
At the moment, very little is known about the plot of Legacies season 4, as series three is still concluded.
One thing is for sure, Legacies season three will conclude with a "jackhammer of a cliffhanger," teased executive producer Brett Matthews in a recent interview with Entertainment Weekly.
Originally, Legacies season 3 was supposed to have 20 episodes, but this was cut down to 16 as a result of the ongoing coronavirus pandemic.
Season 4 of Legacies will hopefully continue to see Hope and Landon fight evil as a couple and the return of many characters from The Vampire Diaries universe.
The Necromancer, the evil force the students are trying to defeat, may continue to play a role in season 4 after Matthews teased the Necromancer will have a "play that is forever going to alter our mythology."
Season 4 will also continue to follow the students of The Salvatore School as they navigate how to use their supernatural powers to fight the forces of evil in their hometown.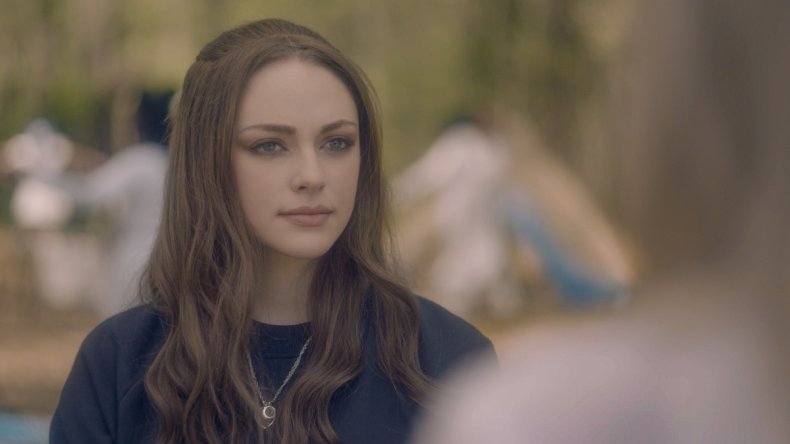 The remaining four episodes have been filmed and form the beginning of the show's upcoming fourth season.
Matthews explained: "Episode 16 ends on a jackhammer of a cliffhanger. If [the finale] couldn't be episode 20, I'm glad it's episode 16."
The entire main cast is expected to return for season four of Legacies.
Hopefully, Danielle Rose Russell is back as Hope Mikaelson, the daughter of Klaus Mikaelson and Hayley Marshall.
Russell has played the role of Hope Mikaelson since 2017 after being introduced in The Originals.
Also likely to return are Matthew Davis as Alaric Saltzman, Kaylee Bryant as Josie, and Jenny Boyd as Lizzie, all characters introduced in The Vampire Diaries.
Aria Shahghasemi is expected to return as Hope's love interest, Landon Kirby, who made his debut in The Originals season 5.
Quincy Fouse will hopefully be back as the vampire MG after Alaric invited him back to the Salvatore School in season 3.
Fans can also expect to see the return of Leo Howard as Ethan, Ben Levin as Jed, and Chris Lee as Kaleb.
Over the past three seasons, Legacies has seen notable guest stars from The Vampire Diaries universe.
For example, Zach Roerig reprised his role as the Mystic Falls Sheriff from The Vampire Diaries and Riley Voelkel returned as Hope's aunt and witch, Freya Mikaelson from The Originals.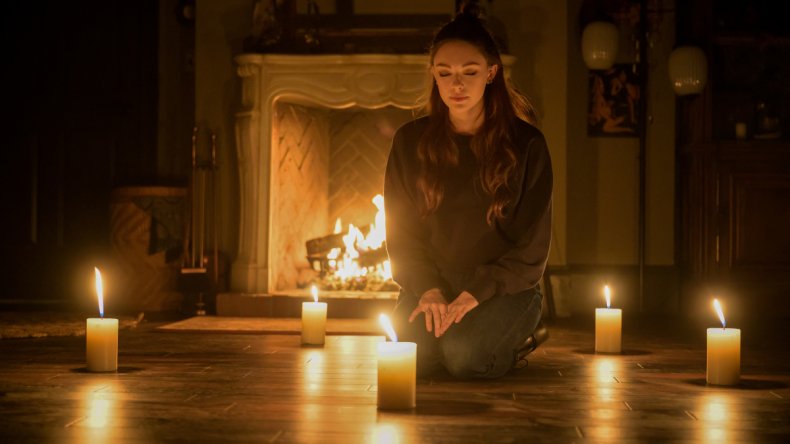 Chris Wood also returned as Josie and Lizzie's uncle Kai Parker from The Vampire Diaries alongside Jodi Lyn O'Keefe as Jo Laughlin from the series.
At the moment it is unknown if there will be any guest stars in season four of Legacies but judging by the show's first three seasons, fans can expect to see some familiar faces.
Fans have been sharing their excitement and thoughts on the upcoming fourth series online.
One fan tweeted: "if we don't get tribrid hope next episode or by season 4 I'm gonna have problems #Legacies."
A second fan said: "I hope season 4 is where vanilla #Legacies ends and we actually get some flavor."
A third fan added: "So... on October 14th we are getting season 4 of Legacies. We are literally going to have a horror season on Halloween's month ok..."
Legacies airs Thursdays at 9 p.m. ET on The CW.